EU acrylamide levels: check your products' compliance
EU acrylamide levels: check your products' compliance
Our compliance tool is a simple, efficient way to check your products' acrylamide levels against the EU's proposed new benchmarks and maximum limits. With this tool, you can find the right solution to keep your products in compliance and order free samples to test in your process.
To get started, select your industry below.
How Acrylaway® works
How Acrylaway® works
Starchy foods commonly contain reducing sugars and the amino acid asparagine. When heated, they react, and the asparagine is converted through a series of reactions into acrylamide. Novozymes Acrylaway® is an enzymatic solution that converts asparagine into another common amino acid, aspartic acid. This means the asparagine cannot be converted into acrylamide. Acrylaway® reduces acrylamide formation in the broadest range of applications by up to 95%. Products treated with Acrylaway® keep their taste and texture, yet don't require any additional ingredients or process changes. This allows you meet the demands of health-conscious consumers and keep up with regulation.
Get expert advice on EU acrylamide legislation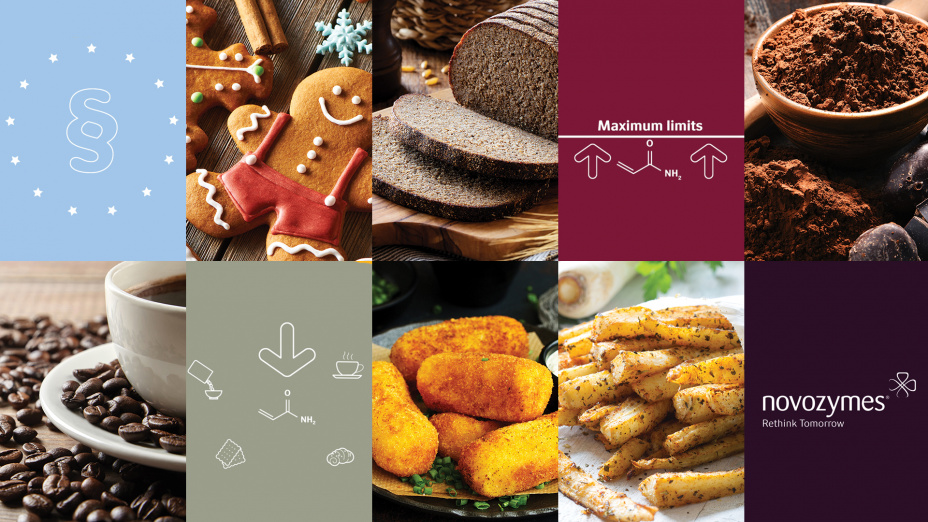 Get expert advice on EU acrylamide legislation
EU regulations are putting acrylamide in the spotlight. From an expansion of products to be monitored to proposed maximum levels. Watch Novozymes' latest webinar to find out what impact this has on your business. The panel shares a simple, efficient way to check your products' compliance and what steps you can take to go well beyond compliance in a broad range of applications.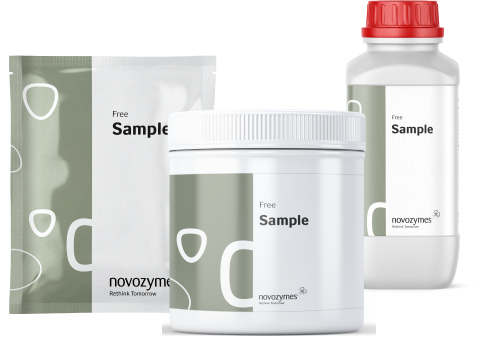 Get a free sample
Testing Acrylaway® in your own production is the best way to experience all its benefits.
We can help you find the right solution for your acrylamide mitigation and production needs, and order free samples.
Free testing: find out if you qualify
Our technical service team are experienced at testing across a range of food types. They're ready to help guide you through the process.

And if you're interested in testing Acrylaway® products in your process, we may even be able to cover the costs.
Use the calendars below to book a meeting and find out whether you qualify for our free testing service.
Contact