Win over pets with delicious pet food
Win over pets with delicious pet food
The $100 billion US pet care industry is estimated to nearly triple to $275 billion by 2030. By adding Novozymes flavor-generating enzymes to your pet food, you set your brand apart and win brand loyalty of both your human and fur customers. 
A comprehensive product portfolio with consistent results every time - offered by the world's leader in biological solutions. 
There has never been a better time to enter the pet food market and grow your business
$11 billion
In 2020, over 11 million US households welcomed a new pet - driving an additional $11 billion in annual pet care spending - according to the American Pet Products Association.
72%
The COVID-19 Pulse Study found that 72% of pet parents in the US will not alter their pet spending regardless of their financial situation.
65%
An AlphaWise survey shows that Millennials and Gen-Z are spending more money on their pets. 65% of 18- to 34- year olds also plan to acquire or add a pet in the next five years
Why use microbial enzymes?
Microbial enzymes are skillfully engineered to retain their natural benefits while maximizing other gains.
Higher stability with consistent enzymatic and catalytic activity

Ease of production

Simplified optimization

Increased reliability when compared to plant and animal enzymes
How do microbial enzymes work?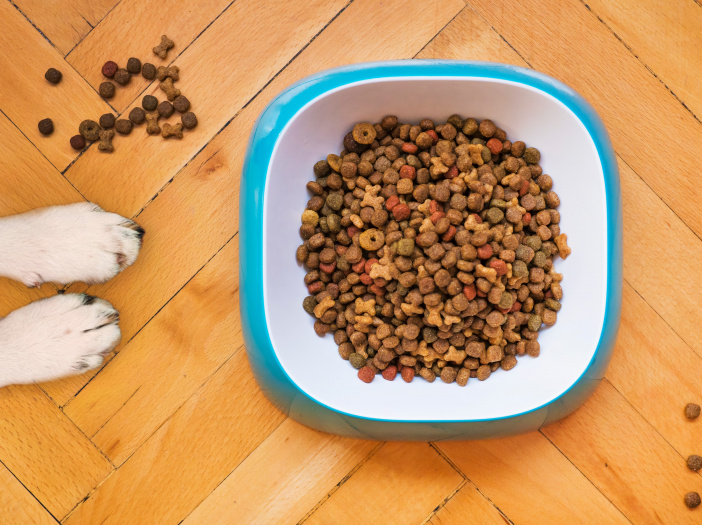 How do microbial enzymes work?
It can be a challenge to transform animal co-products into high-quality protein that is also tasty. Why?
Because the more hydrolyzed a protein is, the more bitter it usually tastes.
Microbial enzymes from Novozymes help reduce bitterness and increase the savory flavor that pets love.
These enzymes help turn bovine, poultry and porcine co-products into hydrolysates, a valuable ingredient in pet food. Hydrolysates have multiple applications; they are often used inside dry kibble to improve taste or in wet pet foods as an overall flavor system. They can also be sprayed on the outside of the kibble to boost flavor and palatability.
Microbial enzymes can benefit both pet food makers and meat processors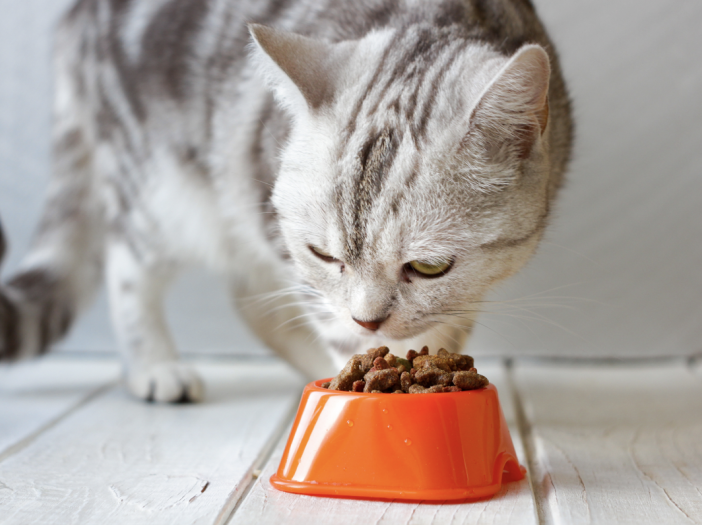 Microbial enzymes can benefit both pet food makers and meat processors
Flavor and color-boosting enzymes for pet food makers:
Novozymes pet food enzymes portfolio offers enzyme solutions that enrich both the flavor and production process. When you use flavor-generating/debittering enzymes in your pet food, they help create a flavor profile that can set your brand apart. More palatable pet food wins you the brand loyalty of both human and fur customers, which ultimately raises your bottom line.
Flavor and process-optimizing enzymes for meat processors:
If you're a meat processing brand, process-optimizing enzymes can help your business make the most of its resources. Enzymes that can do both flavor- and process-optimization help you create tasty pet food ingredients from animal co-products, helping you generate a new source of income.
How to get the best out of your microbial enzymes

To generate maximum savory flavor in your pet food palatants, you can use a combination of endopeptidase, exopeptidase and glutaminase.
The endopeptidase breaks down the large protein molecules into small peptides. The exopeptidase further breaks down the peptides into single amino acids. Some of the small peptides from the hydrolysate can contribute to the umami flavor that makes food irresistible to pets.
To take this umami flavor to the next level, a glutaminase can be used to convert free glutamine into glutamic acid.
For example, by using Alcalase® for primary liquefaction and Flavourzyme® for second hydrolysis, you can process meat protein extracts with maximum efficiency. Together, they give you the highest degree of hydrolysis (DH) and reduce sediment in the liquefaction process.

When combined with Protamex® for the first hydrolysis, Flavourzyme® improves flavor quality, provides high DH and a faster second hydrolysis. It also gives a natural meaty flavor, superior to alternative solutions.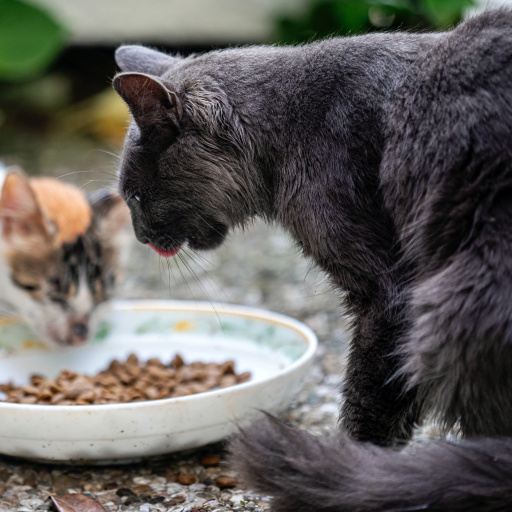 The first step to using enzymes in your production
Our wide range of microbial solutions help you take your business to the next level.
To see how to apply the right solution in your production, download our application sheet.
This application sheet explains all you need to know to start using enzymes in your pet food production.
Explore our available solutions within pet food
Find the right solution for you in our global portfolio, shown below. To find out more about products available in your region, get in touch with your local Novozymes representative.
Available strengths (range)
Suitable for organic products
Why Novozymes enzymes?
Novozymes is your trusted enzyme supplier for animal protein processing with best-in-class capabilities and the broadest portfolio in the industry. This includes enzymes with unique functionalities and enzymes suitable for flavor generation.
Whether you're new to pet food enzymes or an enzyme pro looking to mix and match the right solution for your pet food brand - we're here to help. Book a no-obligation meeting today.
Get comprehensive support from skilled experts in technical implementation

Decrease the CO2 footprint of your final products and raise brand sustainability with our enzymes

Use best-in-class industrial microbial enzymes that provide consistently superior performance to your business offerings
Enzymes deliver higher cost savings to your business while upgrading your sustainability profile
Enzymes save you a step in your production process - leading to less malfunction and downtime, and faster product delivery
Contact