Biocontrol for robust protection against pests
Biocontrol for robust protection against pests
Our biocontrol products protect your crops against the insects and diseases that can damage your business. They consist of microbes, notably bacteria and fungi, that target pests to keep your crops healthy. Pests can become resistant to chemicals over time. Our microbial solutions are better suited to avoiding this challenge. They help protect high-value crops.
Which product is right for you?
Find the right solution by exploring our portfolio, shown below. If you'd like more information, your local Novozymes representative is ready to help, so please get in touch.
Ideal for integrated pest management
Safe for beneficial insects/pollinators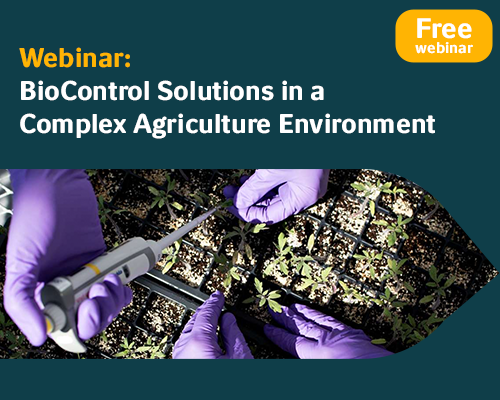 On-demand webinar: Protecting crops with biological solutions
Bacteria, enzymes, fungi, yeasts – in this free webinar, we'll show how these biological powerhouses can be put to work defending your crops, all while avoiding the downsides of using chemicals. Topics we cover include:
Exploring microbes' modes of action and how they match agronomic fits and benefits to biologically control various pests.
Looking to the future and reviewing preliminary work on our new biocontrol microbes and our revolutionary enzyme biocontrol technology.
Contact