Process flexibility

This highly thermostable product delivers robust performance under varied conditions. That gives you more flexibility in your operating parameters.

Low cost-in-use

This product's molecules and formulation combine to give high efficiency. The result is lower cost-in-use in non-SSF processes.
Cellic® CTec3 HS is a highly efficient cellulase and hemicellulase complex with proprietary enzyme activities. It unlocks new opportunities for process optimization in pretreatment, hydrolysis, and fermentation. That helps your plant achieve its lowest possible cost of production.
Proprietary enzyme activities in Cellic® CTec3 HS boost the blend's cellulases. These activities include advanced AA9 molecules and improved β-glucosidases. Cellic® CTec3 HS also features a range of hemicellulase activities. Together, these help your plant achieve its lowest cost of production.
This product contains enzymes. While enzymes are safe to use in consumer applications, they need correct handling in working environments to ensure workers' safety.
Indeed, repeated inhalation of enzyme dust or aerosols resulting from improper handling may induce sensitization and may cause allergic type 1 reactions in sensitized individuals.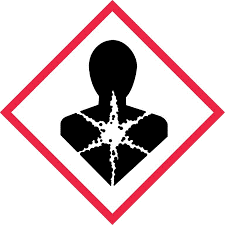 Please follow the precautionary handling recommendations below:
Avoid breathing dust/fume/gas/mist/vapors/spray
In case of inadequate ventilation wear respiratory protection
IF INHALED: Remove person to fresh air and keep comfortable for breathing
If experiencing respiratory symptoms: Call a POISON CENTER or doctor/physician
Store in a dry place. Store in a closed container
Dispose of contents/containers in accordance with local regulations
Watch this series of safety videos to find out more.
Which product is right for you?
Find the right solution for you in our global portfolio, shown below. To find out more about products available in your region, get in touch with your local Novozymes representative.
++++ equals highest benefit
Suited to SSF processes
Yes
Suited to SSF processes
No
Contact