Who is brewing and who is buying gluten free beer?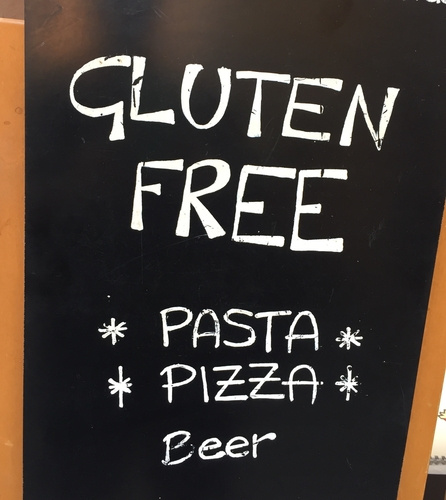 Who is brewing and who is buying gluten free beer?
Gluten free brewing wasn't so cool about 20 years ago, but now we have over 30 breweries making excellent commercial examples. Add to that a percentage of 100% dedicated Gluten-free facilities, and you've got a movement of sorts. Business is booming, but who is making it and who is buying it?
Growing up with a close family member as a Celiac, I was exposed early on to the concept of Gluten Free living. My saint of a grandmother was a pioneer in recipe creation, and she dedicated efforts to ensuring my cousin would have a higher standard of living. After all, regular food was literally killing him. From handmade potato flour hot-dog buns at a baseball game, to special boats of flourless turkey gravy on Thanksgiving, gluten free is only limited by your imagination.

Fast forward about 20 years and gluten free is all the rage. Dedicated sections have formed in grocery stores, and hardly any restaurant doesn't have a gluten free entrée option. Beverages are slowly catching up, but diversity on this front is only beginning to blossom. Wine, Cider and Seltzer dominate the GF options, but now "beer" based from sorghum, buckwheat, rice, and millet are really shaking up the shelves.
Who's brewing?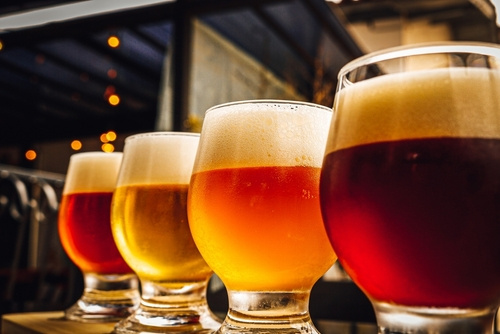 Who's brewing?
Besides the big three (Wine, Cider, and Seltzer), we have mead, sake, and kombucha as semi-popular offerings in the gluten free alcoholic sector. Honey, rice, and tea form the base for these secondary preferences. More unusual offerings do exist, such as banana-based beer out of Africa, or my favorite, the Coconut Toddy in southern India. Although each of these products are distinctly gluten free, they are often marketed for individual product characteristics as opposed to any GF status.
For the last 20 years (or much more), gluten free brewing has been virtually relegated to the home brewing realm. The majority of those effected by Celiac or other gluten sensitivities simply gave up on beer, or conversely, dug in deep to craft their own. Fortunately for future generations, these pioneers opened the door to new ingredients, processing methods, and flavorful recipes.
Today, a wide range of brewers are seeing the appeal of the gluten free market. Most notably are the number of outfits dedicating their craft to 100% certified operations. Ghostfish Brewing, Holidaily Brewing, Neff Brewing, Rolling Mill Brewing, and Red Leaf Brewery offer a great country wide tour for any Celiac in America, but head to your local grocery store and you are likely to find several off-the-shelf options. Just to reiterate, the true appeal of these 100% certified establishments, is that they are not exclusive to gluten intolerant customers; Literally anyone can enjoy!
Whether a personal intervention or a capital appeal, gluten free offers a new frontier. From older, established production breweries to new, cutting-edge nano's, everyone wants to be inclusive to all potential customers. This is leading to new gluten free products coming out of non-certified facilities. While a Celiac like my cousin may avoid these products out of an abundance of caution, generally, the products have been scientifically analyzed to confirm a gluten threshold below a particular value. Ask your vendor if you are not sure, or if you are as specific as me, send in a sample for analysis to Brewing & Distilling Analytical Services for $125 at BDAS Testing.

Who's buying?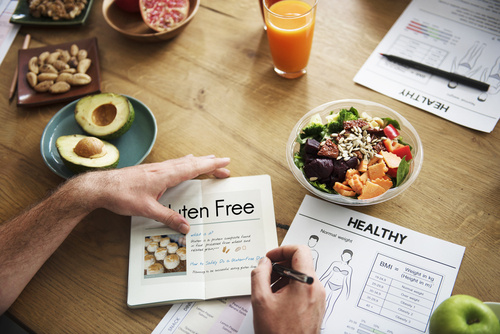 According to Mordor Intelligence, the Compound Annual Growth Rate (CAGR) for gluten free beverages is 13.72% for years 2019-2024. This suggests growth is still coming for the sector. While western Europe and the United States are always large markets for fermented beverages, as much as 25% of global market demand comes from China alone. With a high preference for gluten free offerings, many see the Asian-Pacific Region as the forefront of gluten free beverage growth.
Although the large populations and economic growth of China and India offer untold capitalistic opportunity, a stigma on alcoholic consumption may temper that growth by way of government regulation. Local jurisdictions have been known to implement restrictions and taxes with little or no notice, leaving establishing companies to adapt quickly. Indonesia, Singapore, Malaysia or Vietnam may or may not offer more political stability, but all have great export potential.
Other economically developing continents, such as Africa and South America show potential demand for Gluten Free products, based on cultural diets and raw material availability. With transportation costs rising and logistical problems compounding, there is great benefit to locally sourced cereal grains in these areas. Traditional GF grains like Millet and Sorghum dominate these areas currently, however there are some unusual outliers such as Teff, Cassava Root, Banana and Plantain. Agriculture can be unpredictable without sound infrastructure, so make what you can!

Where do we go?
Where do we go?
Gluten free demand stems from an increasing population of humans on the planet. We need only look to the largest metropolitan areas to see why Gluten Free, specifically, is continuing to grow. As the economy continues to improve in these areas, we are likely to see a boom in expendable income among the working class. This will undoubtedly translate to more GF options hitting the market in the years to come.
Meet the Author
J.D. Angell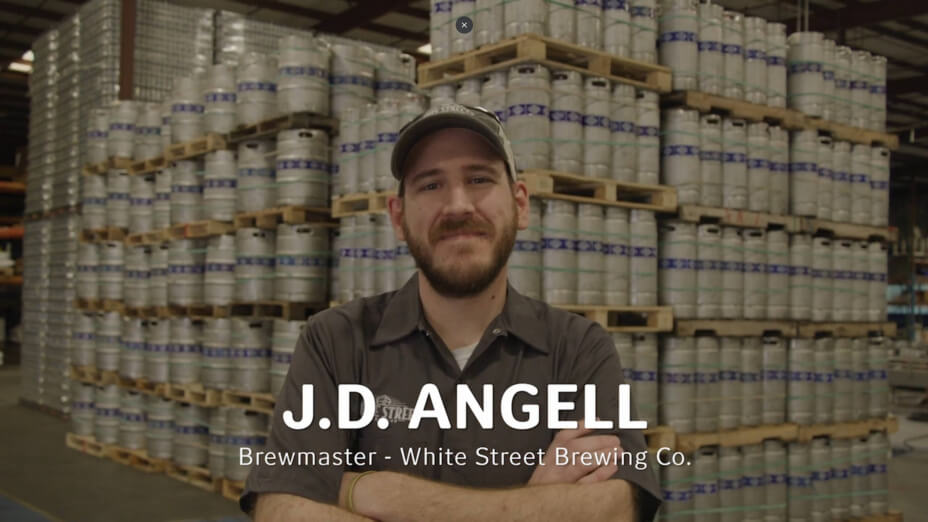 Meet the Author
J.D. Angell
After several years of providing hazardous materials training and maintenance for the world's largest brewing facility, JD began home brewing countless varieties of craft beer. Some early success and a detour with industrial scientific research engaged his interests in industrial equipment and complex science, while working at a liquid yeast supplier pointed him specifically towards enzymes. Currently heading Bircus Brewing Company in Ludlow, KY, JD blends contemporary flavors with traditional science and innovative techniques. With over a decade of operational brewing and independent contracting experience across 5 time zones, he has amassed a plethora of knowledge to share with fellow brewers.
Contact