Going Pro
Costing and Efficiency Measurements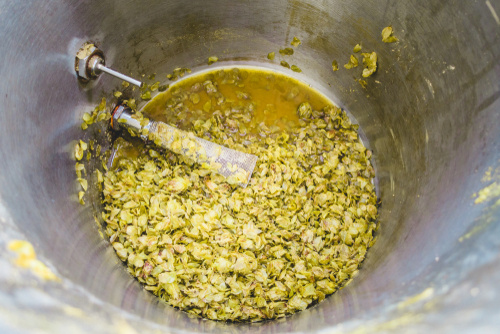 Going Pro
Costing and Efficiency Measurements
The difference between running a business and indulging a hobby is profitability. Brewing is no different. Home brewers, not bound by budget, can incorporate ridiculous amounts of hops, or employ overly arduous labor practices, while their professional counterparts are limited by the force of scale. Financing and availability are real problems in many cases, so it is important to have the house in order. Planning out purchases is essential, especially as growing pains emerge. Trust me, you do not want to be left scouring the planet for a few more ounces of Zamba hops.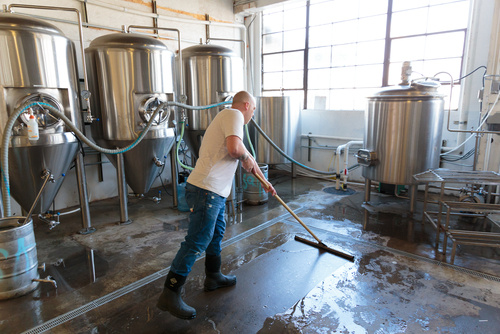 Brewing is often lauded, but never forget, it is a real job. Physical activity is guaranteed, as is mental exhaustion. Cleaning dictates about 90% of all action in the brewery, so get good at it. Spreadsheets and price lists will be close friends, if visions of success include money. For those looking to make a transition from fun to serious, continue reading and roll up those sleeves!
Recipe building should include a cost analysis, to prove viability of the model. This means getting out the calculator, or better yet, building a simple spreadsheet. Laying out raw ingredients will determine the per batch cost, although this does not include other investments such as energy consumption or labor. Dividing ingredient totals by the net volume will give raw material costs per unit, and ultimately help in forming retail pricing. Getting this information in a spreadsheet can allow for quick costing analysis on new or developing recipes.
Combining costs with stock levels offers a much more complete inventory management system. This can be done by linking simple spreadsheets, however at a certain point it is beneficial to seek out software programs or companies dedicated for this purpose. Ekos, BeerRun, and BREWD are just a few options for taking your inventory and cost management to the next level. With the aid of these services, more time can be put into production efficiency.
Tracking liquid inventory across processing points is a way to simultaneously reduce physical waste and increase profits. This is equally important in both the brewhouse and cellar, as losses are accrued almost every time product is transferred. Before setting standards, create logs for performance monitoring including brewhouse transfer, trub outs, filtration, and packaging. Identifying the areas in need of improvement will be much easier with statistical data at hand.
Initial brew volumes should be based on the largest limiting factor. Often, this is a fermenter capacity limit, but this may not always be the case. Some brewhouses may be limited by the mash mixer or lauter tun capacity. Regardless, be sure to account for the required headspace during active fermentation, about 20-25% of the gross tank volume. Also, add any additional process loss, such as volume that may be left in the kettle or heat exchanger post-transfer. When possible, chase wort with hot liquor to minimize loss.
Water is a strange substance. Per Engineering Toolbox, it has an expansion coefficient of 0.000207 at 68°F (20°C), but this is not linear. As temperature raises, the coefficient increases as well. This means water volume expands exponentially as it warms. If that isn't strange enough, consider this, water will expand upon cooling as well! This takes place as water temperature approaches 39°F (4°C), where water molecules start to crystalize, orienting themselves in a less dense formation. This is why ice floats. For these reasons, measuring volumes of liquid should be done with reference to temperature. Here a proper coefficient can be applied for the closest volume estimations possible. Volumes must be accurate to get proper efficiency measurements! Above all else, be consistent.
Efficiency can be split into multiple categories. Conversion efficiency refers to the amount of raw starch broken down into soluble sugar. Each malt variety has an extract potential, identifying an ideal target. A poor conversion efficiency means you are leaving behind unconverted starch, and should likely consider changing the mash schedule, or incorporating supplemental enzymes.
Extraction efficiency is the next measurement, taken after conversion is complete. This is the amount of converted sugar that makes it from the mash to the kettle. Lautering technique, temperature, grist composition and water volumes play a significant role in how the liquid permeates through the lauter bed. If liquid flows freely without channeling, then extraction rates will remain high. If compaction of the lauter bed occurs, flow rates will slow and extraction will suffer.
After all the conversion and extraction possible, there are a few factors to account for. Volume-temperature correlations have been mentioned, but evaporation is just as impactful. Depending on the system design, 6% over an hour, or 9% over 90 mins, is a good target for evaporation. This should ensure the majority of Dimethyl Sulfide (DMS) is removed, preventing a cooked vegetable character.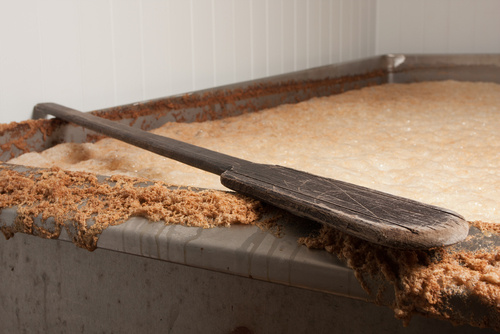 Brewhouse efficiency typically refers to the mash to fermenter collection. This would account for losses in conversion, extraction, and even processing, such as hop adsorption or whirlpool dregs. To calculate the total brewhouse efficiency, divide the fermenter extract collection by the maximum recipe extract. This number, usually converted to percentage, will indicate the overall efficiency of your brewhouse processing. When brewer colleagues casually refer to efficiency, this is the percentage that is typically thrown around.
Past the fermenter, further losses will be incurred, however these can generally be identified as cellar or packaging loss. These areas should be independently analyzed for improvements, but the largest culprits are dry-hopping and over-filling. Consider this, topping a 12oz can by 0.17oz will result in the loss of 1 barrel per 975 cases. From raw material costs to packaging loss, every drop counts!
Find ways to quantify and track every item in the brewery for maximum effect. Limiting finished product loss, and reducing input costs are directly relative to success. When questions present themselves, reach out to vendors or colleagues for suggestions. An advantage of this industry is the "friendly competition" it embraces.

Meet the Author
J.D. Angell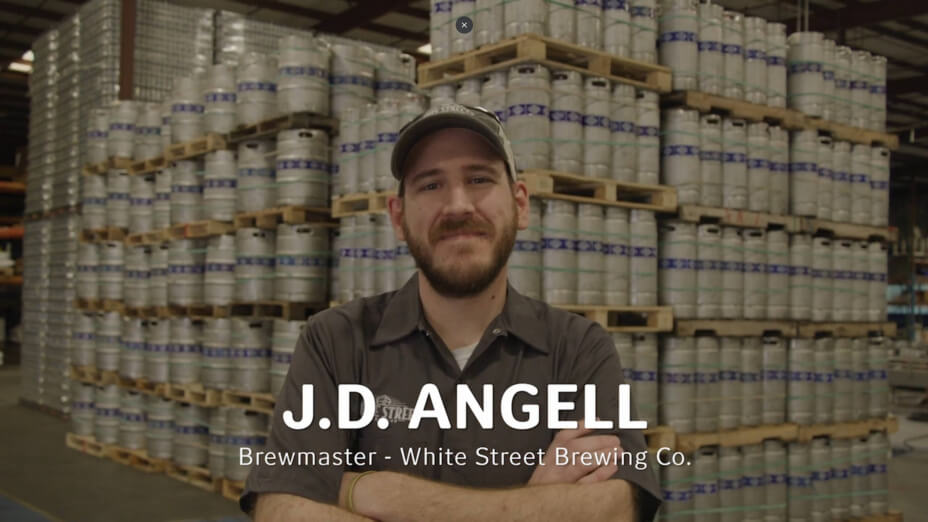 Meet the Author
J.D. Angell
After several years of providing hazardous materials training and maintenance for the world's largest brewing facility, JD began home brewing countless varieties of craft beer. Some early success and a detour with industrial scientific research engaged his interests in industrial equipment and complex science, while working at a liquid yeast supplier pointed him specifically towards enzymes. Currently heading Bircus Brewing Company in Ludlow, KY, JD blends contemporary flavors with traditional science and innovative techniques. With over a decade of operational brewing and independent contracting experience across 5 time zones, he has amassed a plethora of knowledge to share with fellow brewers.
Contact