Low calorie beer recipes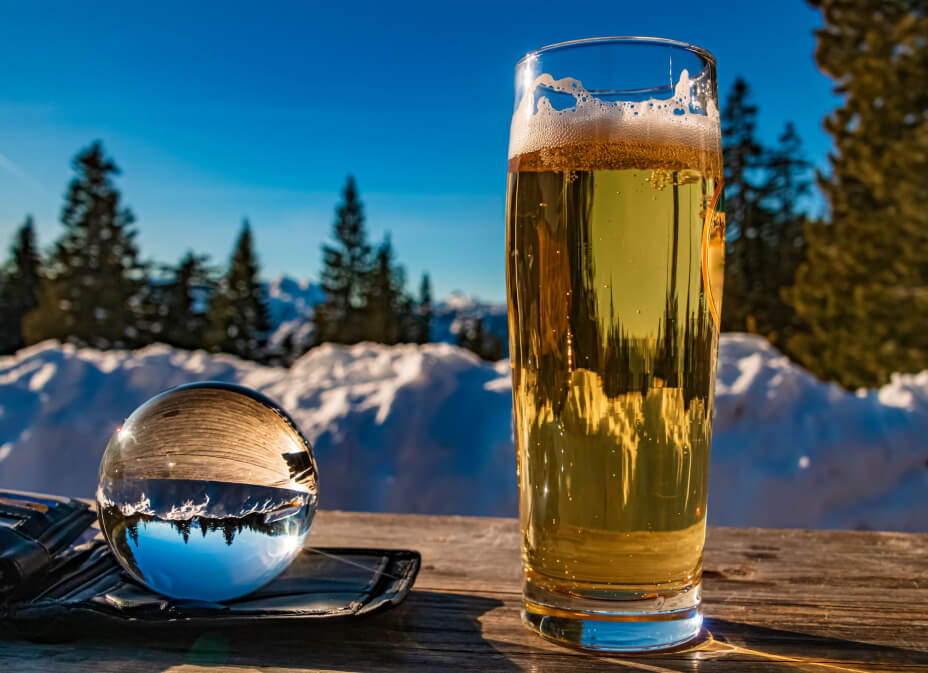 Low calorie beer recipes
Enough Talk, Let's Brew!
It hard to imagine, but 2022 is just around the corner. Go ahead and scoff, but Oktoberfest is selling in stores now, and pumpkin beer will jump in right behind it. Cinnamon spice is everything nice, but by the time we sit down to eat turkey, barrel aged stouts and vanilla cream porters will have reached peak retail. So, what comes next?

Light beer doesn't have to mean light flavor. Calories can be balanced between alcohol and residual sweetness, allowing for some tasty session beverages.
In the Cincinnati area we go big again in March with BockFest, so a brief reprieve around the start of a New Year is a good idea. Posted below you will find two recipes that provide a crisp and dry finish, challenging the fatigue of seasonal sweets, while balancing some new year resolutions. The two brews make use of lower than typical calorie counts, primarily by way of decreased ABV and increased attenuation. Enjoy these beers as a palate cleanser for the new year, or get started today with some low-cal offerings!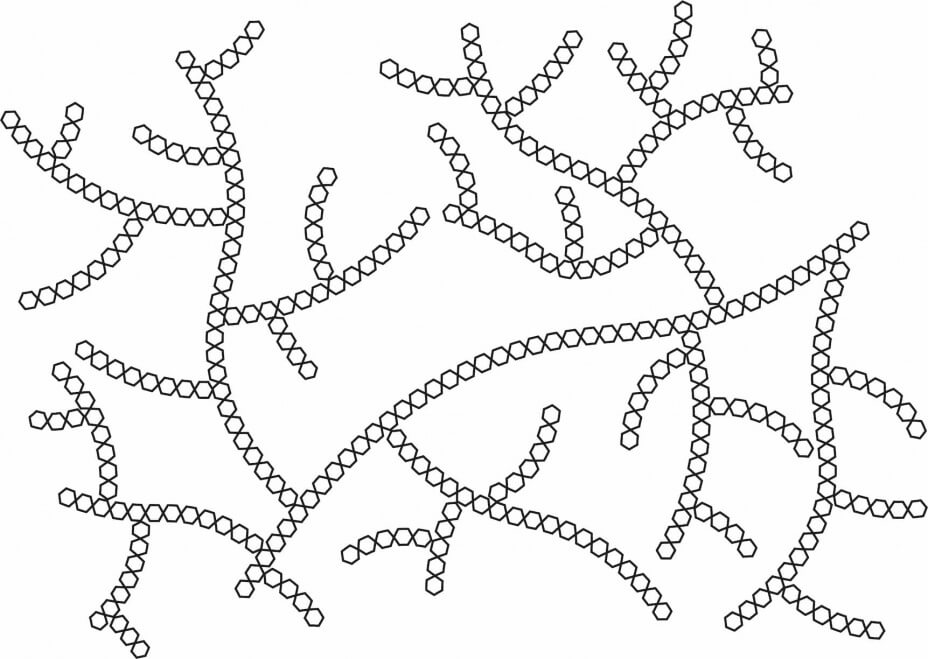 The best way to prevent issues before fermentation is to dial in wort composition. Supplemental enzymes such as Attenuzyme® Pro can tailor the wort based on your individual application providing repeatable results. Higher doses and longer rest times will create more free glucose and maltose, leading to a more fermentable wort composition. With barley, endogenous limit dextrinase will provide similar effect, but natural quantities limit overall activity. This leads to extended mashing procedures that are both time and energy intensive. With Attenuzyme® Pro, amylose and amylopectin are broken down in a very efficient way leaving behind few limit dextrins. These left-over "stumps" of the highly-branched glucose chains, do provide significant character and mouthfeel to the product, so do not overlook intention for efficiency. Balancing recipes with higher-than-normal specialty ingredients can help compensate for a "thin" or "watery" presence in the finished product. Once the fermentation microorganism of choice is added to a tailored wort, a higher degree of attenuation can typically be reached.
Amylopectin is a complex branched chain of glucose molecules. As it is broken down by enzymes, "stumps" of the branched sections are left behind creating flavor and mouthfeel in the finished product. Individual molecules of glucose and dual-bound molecules, maltose, will be fermented by the yeast during fermentation.
Problems can occur if glucose or other fermentable fragments become free, post packaging. Occasionally referred to as hyper-attenuation, larger remaining pieces of amylopectin can later be degraded to small fragments, and then metabolized in re-fermentation. Without sterilize filtration or adequate pasteurization, microorganisms will metabolize these fragments and possibly change your product in several ways. Over-carbonation is often the first indication of re-fermentation in package; however this is not always the case. Organisms such as lactic acid producing bacteria do not create excess levels of carbon dioxide and instead bring their own funk. While sour beer and exploding cans may represent the extremes, even a small deviation from standards can shake consumer confidence. Care must be taken in every instance.

Using supplemental enzymes in your mashing schedule will free more glucose and maltose, thereby increasing fermentability of the wort. Complete fermentations will lead to improved microbiological stability and consistency between batches. Enzyme additions in the mash will be denatured during heating in the kettle, so control over the amount of fermentability can be selected based upon performance parameters. Adjusting dosage and rest schedules does require some optimizing, however, suggested parameters are outlined in the recipes below. Dosing in the mash preempts concerns of unintended hyper-attenuation post-boil.
ATTENUZYME® PRO
| | | |
| --- | --- | --- |
| Real Degree Fermentation | 75%-80% | 80%-90% |
| Suggested Dosage (ml/lb) | 0.06-0.20 | 0.08-2.17 |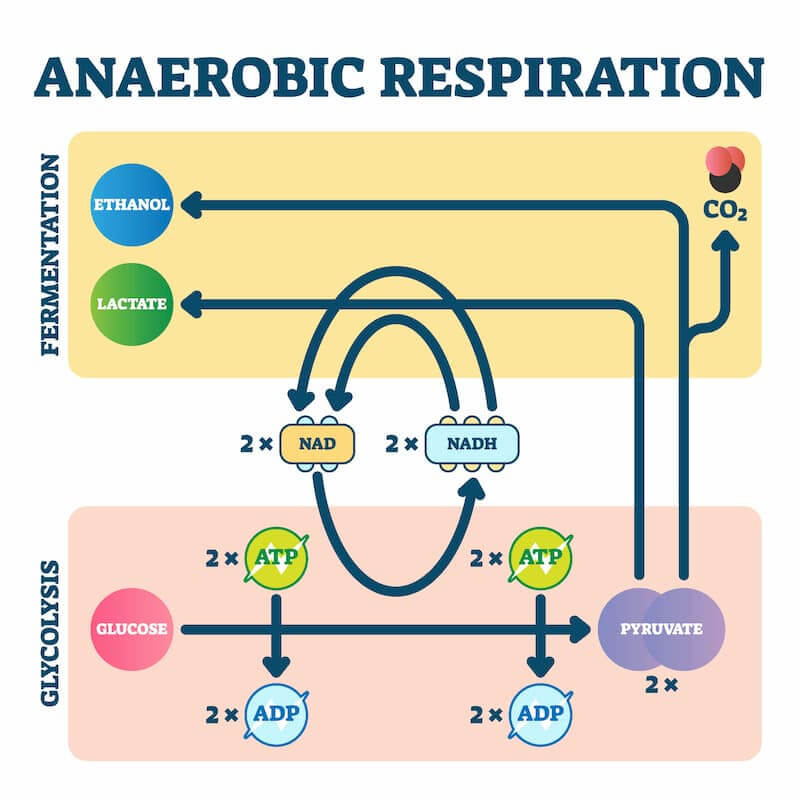 It is important to note, any low-calorie offering is going to have a low ABV content by default. Ethanol is produced via metabolism of glucose, so sugar is required for alcohol. In order to reduce the overall content of calories, you must reduce the overall sugar input. The next step is to maximize efficiency, which means creating as much free glucose and maltose as possible from the raw ingredients. Remaining carbohydrates will still represent calories, without the ethanol value, so this is why most low-calorie beers are extremely light-bodied.
In order to create a 100-calorie offering in a 12oz (355ml) size package, ABV will be limited to around 3.95% maximum. This is assuming an almost complete breakdown of starch components, coupled with an almost perfect 97% apparent attenuation level. If you want an offering that has some "body" or "presence" to it, then you may well want to trade some of those alcohol calories for carbohydrate calories. Producing something in the range of 2.25% ABV can free up a lot of room for flavor and body. Here you should be able to achieve a finishing gravity similar to an oatmeal stout, providing a very nice backbone for rich exuberance. Of course, brewing this in reality is a very difficult balance. See our two recipes below for some low-calorie pilot brews.
Brew Years Resolution – Vienna Light Lager
This recipe represents a light Vienna style lager beer. A target ABV of 3.7% allows some room for flavor, although this will be a very crisp and dry finishing beer overall. High attenuation, in the 97% range, is necessary to keep down the calorie count without sacrificing alcohol content. In order to accomplish this, we will make use of Attenuzume® Pro, an enzyme complex designed to improve and control saccharification. An extended rest time and optimized procedure will encourage the high level of attenuation.
Mash in with 13.75 gallons of hot water to achieve a hydrated resting temperature of 142°F. Mix in 60ml Attenuzyme® Pro during Mash-In, taking care to disperse it as much as possible. Mix in the enzyme as you would with any brewing salt adjustments you may wish to add. I prefer to lean chloride heavy on this brew to soften the flavor profile a bit. The pH of the mash should be adjusted to 4.8. This is low for a typical barley only mash, however the Attenuzyme® Pro will be optimized at this pH. Mix the mash gently, if possible, for the rest period of 120 mins. Lauter as normal.
VIENNA LIGHT LAGER

ABV

3.7%

OG

1.031

IBU

13

FG

1.002

SRM

3

ADF

98%

Est Calories per 12oz

98.5

Est Carbs per 12oz

6.2 grams

INGREDIENTS

MALT

Weyermann Vienna

10.5 #

Weyermann CaraPils

10.5 #

Weyermann Pale Ale

10.5 #

Attenuzyme® Pro

60 ML

HOPS

Variety

Quantity

Alpha %

Time

Mittelfruh

2 oz

3.70%

60 min

Mittelfruh

3 oz

3.70%

15 min

Mittelfruh

5 oz

3.70%

5 min

Kettle Fining

5 min

YEAST

FERMENTIS W-34/70

23 grams
Brew Years Celebration Dry-Stout
Making a low-calorie beer with body is really difficult. Using high percentages of crystal and dextrin malts can help, however a "chalkiness" can become evident. Here we make use of high levels of crystal malt in conjunction with high protein oats. This provides some extra mouthfeel, bringing us closer to a traditional dry stout. Color and non-hop bitterness comes from Chocolate malt and Roast Barley. Alcohol is compromised to 3.0% in order to give calories in the form of carbohydrates, but this provides a noticeably different perception from our light Vienna Lager. Adding vanilla bean to primary fermentation is a great way to improve perceived body.
Mash in with 12 gallons hot water to achieve a hydrated resting temperature of 155°F. Mix in 2.5ml Attenuzyme® Pro during Mash-In, taking care to disperse it as much as possible. Mix in the enzyme as you would with any brewing salt adjustments you may wish to add. I again prefer a chloride heavy profile, although additions of carbonate hardness are common for any stout. The pH can be adjusted to 5.2 before a traditional 60 minute rest period. Continue the lauter process as normal.
LOW-CAL DRY STOUT

ABV

3.00%

OG

1.030

IBU

31

FG

1.007

SRM

33

ADF

77%

Est Calories per 12oz

98

Est Carbs per 12oz

9.8 grams

INGREDIENTS

MALT

Crisp Finest Maris Otter

10.5 #

Crisp Flaked Torrified Oats

7.75 #

Crisp Crystal Dark

5.25 #

Crisp Crystal Extra Dark

5.25 #

Crisp Chocolate Malt

2.5#

Crisp Roast Barley

1.25#

Attenuzyme® Pro

2.5 ML

HOPS

Variety

Quantity

Alpha %

Time

EKG

7.75 oz

5.20%

60 min

EKG

2.5 oz

5.20%

5 min

Kettle Fining

5 min

YEAST

FERMENTIS S-04

11.5 grams
Boiling will deactivate the enzymatic activity, as normal, in either batch and the hops may be added per the schedule listed. These recipes are designed for 1 barrel size pilot batches, meaning they are planned for 31 gallons at the end of boil. Adjustments can be made for the desired collection volume. Fermentation temperatures can be altered based on the yeast, but my preference is 52-55°F for W-34/70 and 67-70°F for S-04. The low sugar content naturally leads to a faster fermentation, but proper conditioning should not be overlooked. After reaching a proper terminal gravity, allow the yeast to crash out before clarifying or filtering as desired. Carbonate to an appropriate level, perhaps 2.7 volumes for the Vienna, and 2.1 volumes for the Stout.
If counting calories is not your thing, stay tuned to future posts. We will expand on how to improve your attenuation using the same principles from these recipes. Our focus will be targeting higher yields from some more traditional recipes, increasing the bottom-line profitability. Cheers!

Contact