Is this the most efficient Double IPA ever brewed?
While there are no scientific evidences or data to back up our claims, the beer you are holding in your hand 'Lean Green Lupulin Machine', is likely one of the most efficiently, if not, the most efficiently double IPA brewed to date. With a combination of enzymes from Novozymes and liquid hop extracts from BarthHaas, the Norweigan Brewery Amundsen, has brewed a very efficient double IPA. Enjoy the beer and taste how it's possible to both brew efficiently and make a high quality beer with great aromas and hop flavors.
Below you can read Matt Arens' experience with brewing this beer. Matt Arens is Head brewer for Amundsen Brewery, and has brewed two very similar beers with the exact same grain bill to compare the effect of enzymes and liquid hops, compared to the reference beer without.
Mashing & Lautering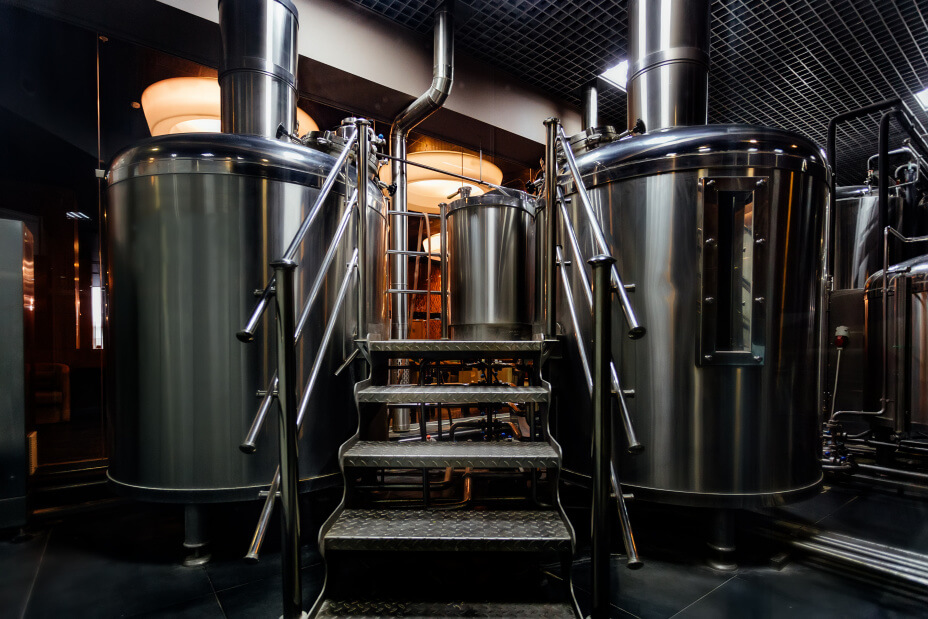 "We brewed the collab beer and recorded everything. Added our enzymes and Incognito® on that day – and everything went well! We had a malt bill that had 20% wheat and 8% flaked oat. So not too crazy but pretty proteinaceous. It's been one of our slower lauters because of the grain bill and it's a high gravity beer, we are targeting an 18°P at the end. When we brewed our reference beer we did it in 2 hours and 35 minutes. We decided to do the same thing – same recipe on our computer, but we were going to be prepared to try to coax it to be a more aggressive lauter, increase the flow rate, open some valves a bit more aggressively. We were able to trim off 20 minutes from that lauter. So down from 2:35 to 2:15, and the brewer responsible for that water reckons that had they been more audacious early on, they could have trimmed off a few more minutes. So the lautering went super well – only good things to say there!
"Extracts was up. Our pre-wort extract had risen from 21.9 to 22.7, and then our last runnings were also a little bit lower, so we seem to get more extracts out of this bill"
Whirlpool
"When we knock it out to the whirlpool, that's when we add Incognito®. Very easy to add product. Liquid hop extracts that readily want to get out of the container. We're really happy with it. We were able to get an additional 2 HL, compared to the beer without Incognito®, which was huge. So not only are we sitting with two additional hectoliters of wort in the whirlpool, but instead of 15 kg of hop matter in the bottom of our admittedly undersized whirlpool, there was just 5 kg of hops and some Incognito® that is now in the beer.
So it's gonna be easier for us to get that into the fermenter and not incur losses there. We got more into the whirlpool and I know we got more out of the whirlpool. Generally when you do hoppy beers, our hop cone likes to collapse, and cover the lower valves, from which we can collect wort. We were able to go all the way to the bottom and collect dry, that usually doesn't happen. That was big!"
Dry Hopping
"Based on our previous experience with using Spectrum, we have decided to add it early this time. If brew day is day zero, then we added Spectrum two days after the brew day and then the pellets went in right after, which is the next day, so day 3. We didn't add Spectrum as early as we wanted to, but also not as late as last time. After that, we added our BBC and T90 pellets. So for our Double Apocalypse (reference beer), we had a total of 20 g/l dry up, which is 80 kg that go into 40 HL fermenter. We decided to go for a 50/50 split, so we kept 40 kg of T90/BBC pellets in the dry hop and then went for 5 kg of Spectrum. That was a very different approach than what we have been doing so far. Most of our past approaches were Spectrum heavy, but this time it was way more balanced. Also, this Spectrum was one of the easiest Spectrums to add to the fermenter. We purged it, added our Spectrum and had some de-aerated water that we then mixed in to get out any remaining extract that had clung to the sides of the vessel, which we then put into the hop gun and later to the fermenter. We repeated the same process with our traditional T90 and BBC pellets.
We dried hop warm so we let the fermentation finish out and any hop creep finish out. Then we cooled it down. We did our standard conditioning time, only because we couldn't squeeze it any faster, even though we probably could have turned the spear over faster. In the end, we got more beer in cans than what we are all so used to having. On the last Double Apocalypse (reference beer), we got 31 HL and on this one we got 35.8 HL unpackaged beer, which is a big difference. Admittedly, the yield on our Double Apocalypse was a bit lower than it should have been – it is usually 32 Hl of beer. But, we are comparing those two beers, because everything is the same - the same bulk silo delivery, and the specialty malts are from the same pellets. If we are going to compare like for like, that was the difference. But in any case, we have never brewed a Double IPA with more than 35 yields out of 40.
Those are the numbers; and numbers don't lie!"
Is this the most efficient Double IPA ever brewed?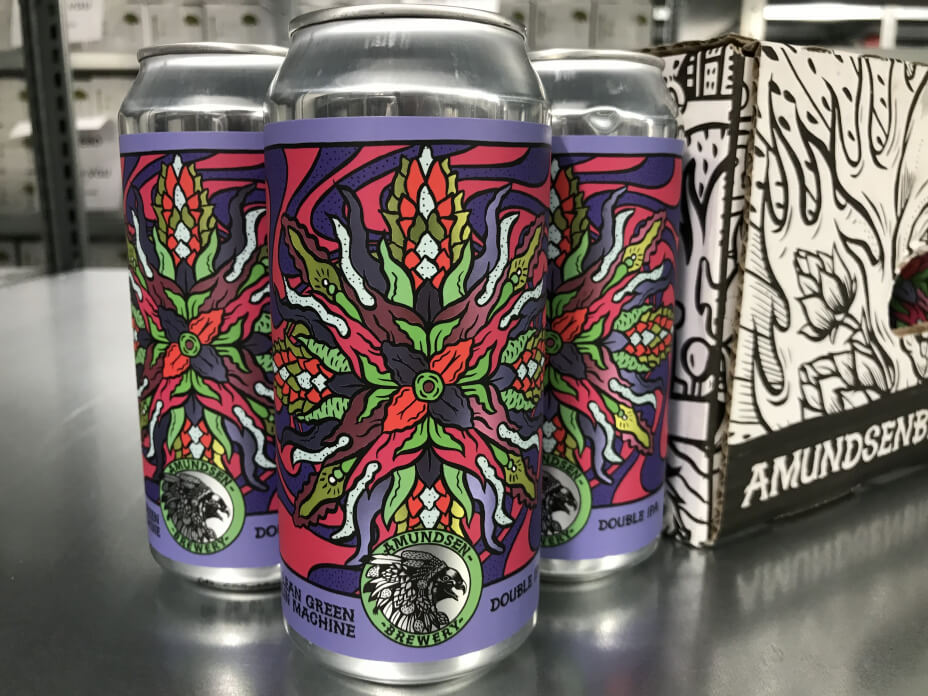 Is this the most efficient Double IPA ever brewed?
"Well, I can't say for sure, but for us, we have brewed quite a handful of Double IPAs. Some that we brew quite regularly, we know inside and out, some that are one-off experiments are often an unknown. This Double IPA was the latter. But we have never had a beer as big as this, produce as much of this, in as little time as this. Our brewers were also able to water more quickly. I imagine that we would be able to pass this through the cellar more quickly - and in the end I suppose it would take a packaging team a bit longer to package it too."
Feedback from Amundsen's internal team
"The feedback that we got from the team has been that this is a highly drinkable Double IPA, it drinks pretty well for a beer this size - which is a big compliment. It is a nice internal win for us to have the team to be on board with 8,5% Double IPA, instead of 4% ones. As brewers, we don't add a lot of hops to the whirlpool as our brewer's gut or heart tells us to because we would lose a lot of yields, which becomes exponential on the big beers. For the big beers we struggle to even get a post-boiled dilution. If you're going to go heavy on the whirlpool edition, you might as well just say goodbye to that. Not that everything is about yields, but it hurts to go through the steps of brewing a beer and allocating a whole fermenter knowing that we are only going to get a fraction of what we could have from the whirlpool, then have it sit in the cellar for a couple weeks, only for the packaging to tell us that there's not enough beer to go around for everybody. We try to get as much as we can out of every brew and Incognito® definitely helps with that a lot. Not only does it help to get out more, it allows us to add the amount of hops that we really want to use in the first place. We would love to use the whirlpool hops at around 5 – 7 g/l range, but usually only use around 3,5 g/l."
Enzymes used for making the double IPA
Contact