Why exclude gluten in your brewing?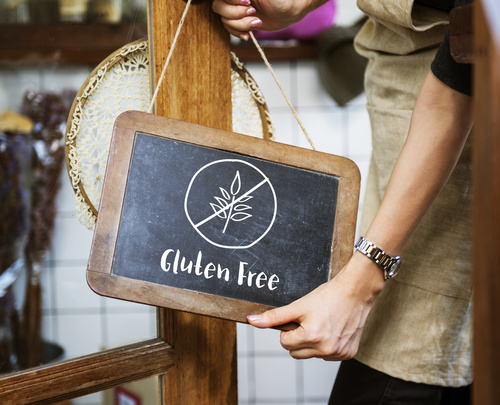 Why exclude gluten in your brewing?
I know what you're thinking... you have tried Gluten Free beer and it wasn't for you.
This is a generality commonly exchanged in conversations about gluten free beer, but it really shouldn't be. After all, that is akin to saying you have tried craft beer and it isn't for you. With over hundreds of diverse offerings, and more created every day, it is foolish to assume none can be appealing to you. If you haven't tried one recently, perhaps it is time for a fresh swig!

Why exclude gluten from your product?
According to the National Institute of Diabetes and Digestive and Kidney Diseases (a department of National Institute of Health), as many as 1 in 133 people in the United States may have Celiac disease. For those who are unfamiliar, Celiac is defined by a severe reaction to the small intestines caused by consuming gluten. After ingesting gluten, the villi of the small intestine atrophy, leading to diminished nutrient adsorption. Without the ability to uptake calcium, iron, and vitamin A, the human body begins to decline in health. Maybe you don't have Celiac? Fortunately, excluding gluten is not a requirement for you, but you can still enjoy some Gluten Free offerings with no negative impacts to your health. For the 10% of the population that experiences food allergies, the discomfort is more than enough to warrant a change in diet.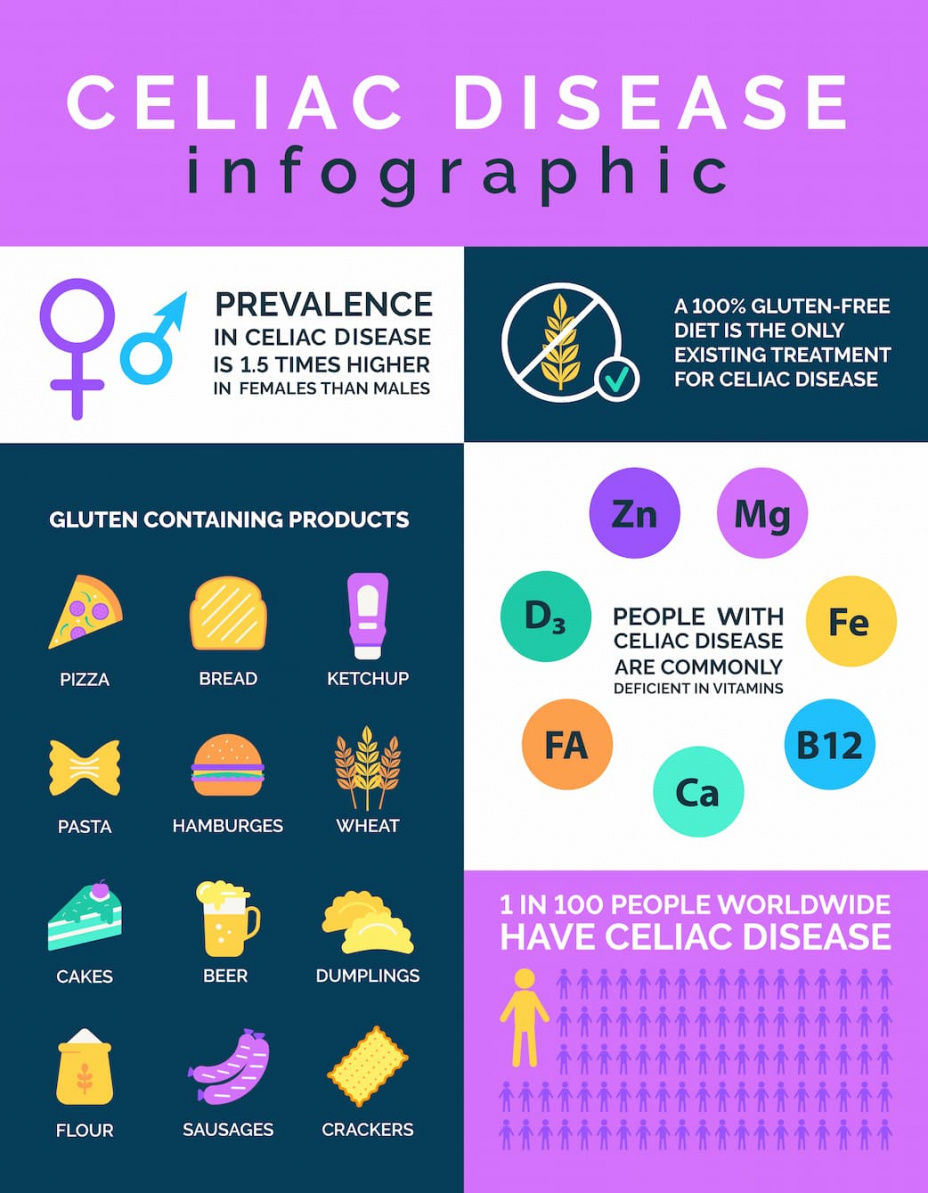 It is important to distinguish the many forms of digestive intolerance. Gluten Sensitive Enteropathy (GSE) can cause very similar symptoms to Celiac, however is not typically accompanied by the increase in antibody levels or severe intestinal damage. Wheat allergy is not specific to the glutenin protein, like Celiac, but rather includes albumin, gliadin, and globulin as well. This allergy is typically identified by a combination of immunoglobulin blood testing and an oral food challenge. Dermatitis Herpetiformis is a gluten related skin rash that forms after ingestion. This may or may not be a symptom in Celiac and other digestive protein sensitivities.
For those who define gluten related product as problematic, exclusion is the only real option. Although enzymes exist that can hydrolyze the gluten protein combinations in normal barley-based beers, there is no guarantee that an individual will not react adversely to the hydrolyzed gluten compounds. Each human body is distinctly different. For those who are concerned about having reactions to gluten reduced products, it is best to find out as much information as possible about the ingredients and processing involved. If you are comfortable with the information obtained, limiting intake to small quantities, with waiting periods between consumption, is the best course of action.
Excluding gluten makes sense for those who are negatively affected by it. Even if you are not experiencing the bodily damage associated with Celiac, improvement of well-being is justification enough. Downsides of a strict gluten free diet include nutrient and mineral deficiencies; however, these can be supplemented easily through diverse diet, and nutritional supplements. Try to avoid overly processed foods as even GF options can contain excess saturated fat or sugar. Overall, exploring gluten free beverage alternatives is a great way to aid your diet without giving up social experiences.

What can GF people make and consume?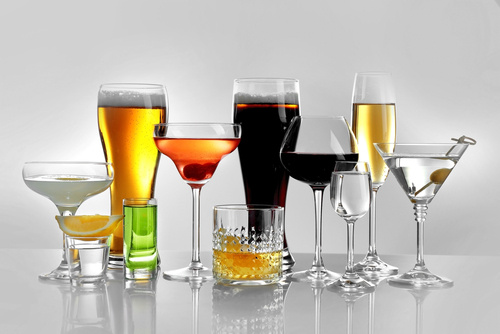 What can GF people make and consume?
Wine, Cider and Seltzer are the "big three" when it comes to GF alcoholic offerings. Made from grapes, apples, and simple sugars respectively, these products contain very little protein content as compared to their cereal grain cousins. They do not contain any of the known "problematic" proteins. All of these follow very similar fermentations to barley-based beverages, however the lack of proteins is obvious in "mouthfeel" or "body" of the finished products. Mead (honey-based wine) is a little less popular, but fits in this category as well. If you are looking for more presence, other alternatives must be explored.
Spirits are considered Gluten Free due to the distillation process. Since Liquor is evaporated and re-condensed, the process effectively separates the "spirit" from the proteins in the wash. According to the TTB & FDA, even spirits made with wheat, rye or barley can be labeled and sold as GF, provided no gluten containing products are added post-distillation (flavorings). Ouzo is one spirit which may contain gluten depending on the brand, so check each product accordingly.
Some facilities are enforcing the strictest standards by becoming 100% certified gluten free manufacturing plants. This means no gluten will enter the premise, let alone make it into your consumer goods. These facilities are ideal for those who have been diagnosed with Celiac, but can be enjoyed by any other consumer as well.
When it comes to "beer", GF options are constantly improving. New malting and kilning techniques are being used for millet, sorghum, buckwheat and rice to develop more complexity. Previously relegated to one or two options, brewers can now use several different base grains, and several different malting treatments to diversify product offerings. Styles such as Amber Ale, Stout, or Oktoberfest are all within grasp, and not every one tastes the same! Check out some GF brewing tips at Gluten Free Home Brewing - Malt, Recipes & Supplies.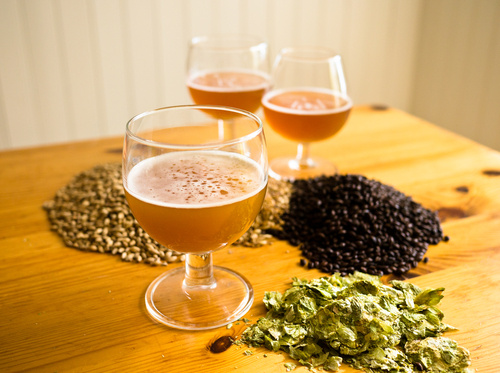 Gluten Free does not have to be a political or social statement. In fact, the benefit of gluten free brewing is that is can be embraced by an even larger consumer base than standard beer. With more options appearing on retail shelves, consumer taste will also develop, breaking down any barriers of "snobbery" and opening the door to further evolution. Undoubtedly, the improvement of flavor and recipe development continues into this once niche category, constantly increasing the potential to match traditional brewing methods. Take a sip, and a chance, at your next opportunity!
Meet the Author
J.D. Angell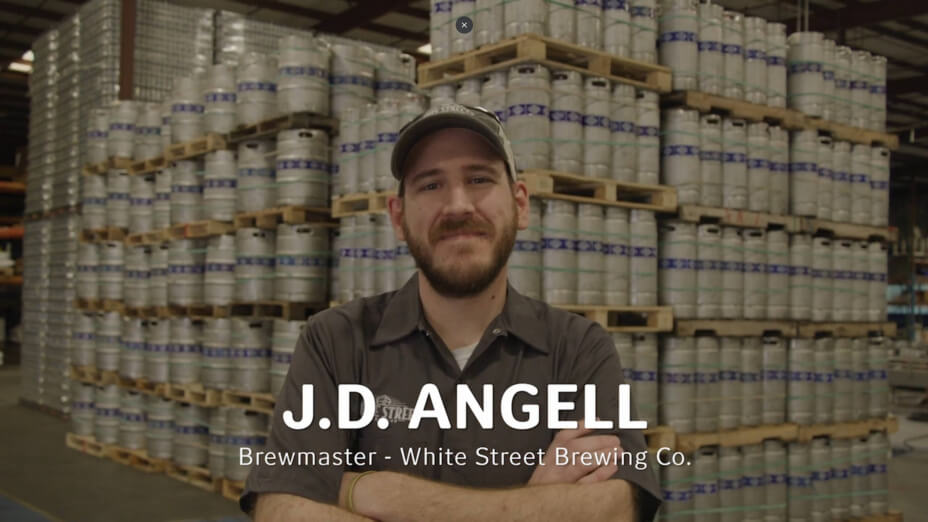 Meet the Author
J.D. Angell
After several years of providing hazardous materials training and maintenance for the world's largest brewing facility, JD began home brewing countless varieties of craft beer. Some early success and a detour with industrial scientific research engaged his interests in industrial equipment and complex science, while working at a liquid yeast supplier pointed him specifically towards enzymes. Currently heading Bircus Brewing Company in Ludlow, KY, JD blends contemporary flavors with traditional science and innovative techniques. With over a decade of operational brewing and independent contracting experience across 5 time zones, he has amassed a plethora of knowledge to share with fellow brewers.
Contact