Building a sustainable future by making more with less
Building a sustainable future by making more with less
We partner with producers and growers to use the power of biotechnology to transform industries and build a more sustainable future. For our customers. For generations to come. For our planet.
Novozymes brings sustainability and industry together, unleashing the potential of biotechnology across agriculture and industrial processes. Our solutions and expertise help our customers to transform industries—delivering increased output, better quality, and optimized production flows for them and a cleaner, healthier planet for us all.
Check the video to see some of the opportunities Novozymes Agriculture & Industrial Biosolutions (AIB) create for our partners across a broad range of businesses
AIB for (nearly) everything
BioAg
Sustainable agriculture takes advantage of natural biological processes to improve crop performance and reduce costs.
Novozymes' portfolio of BioAg solutions are derived microbes and enzymes that increase the availability of nutrients like nitrogen, phosphorus, and potassium. That means healthier crops—and better yields.
Bioenergy
Bioenergy
Bioenergy is a major component in lowering greenhouse gasses and creating energy security by decreasing dependence on fossil fuels.
Working with biofuel plants around the planet, Novozymes biosolutions help producers add revenue streams and get more flexibility from their existing plants and future-proof their operations with the flexibility to adapt to changing markets.
Oils & Fats Processing
Oils & Fats Processing
A push toward cleaner processes, improved quality, and stricter regulatory compliance means that oils and fats producers are constantly on the lookout for ways to optimize their processes.
Novozymes biosolutions and expertise allow us to partner with a broad range of industries to sustainably support diversification and growth and seize new opportunities.
Grain Processing
Grain Processing
Sustainability in grain and starch processing means farmers need to find ways to produce the highest possible output while also reducing their impact on the environment.
Our biosolutions for grain and starch processing use environmentally friendly, biodegradable enzymes to maximize output and productivity and create new value streams using less product, less water, and less energy.
Animal Health & Nutrition
Animal Health & Nutrition
Healthy animals grow at a faster rate and produce more food. That makes them more productive—and reduces their impact on the environment.
Novozymes works with partners worldwide to use biosolutions to deliver feed that supports healthier animals and more efficient production.
Aquaculture
Aquaculture
Aquaculture is a growing path to food security and better nutrition that also opens new economic opportunities across the globe. But as aquaculture continues to grow, the need for economic, social, and environmental sustainability has become increasingly critical.
Novozymes biosolutions for aquaculture improve health and biosecurity through improved water quality, better aquatic health, and reduced disease and risk.
Pulp & Paper
Pulp & Paper
Sourcing wood and fiber from sustainably managed forests is hugely beneficial to the environment, but it's only the beginning. It's important to get the most paper and board possible from every tree harvested.
Our enzymes help pulp and paper producers unlock the full potential of fiber, reducing the pressure on forests. Using less wood or fiber per ton of product means lighter, stronger packaging which, in turn, reduces the overall CO2 footprint for the transport sector.
Leather & Textiles
Leather & Textiles
With ever-increasing pressure to find cost effective, sustainable methods to produce durable garments that are more durable, leather and textile manufacturers are looking for ways to strike a balance between reducing waste and improving quality.
Novozymes enzymes for leather and textiles offer an alternative to harsh processing chemicals that reduces damage to raw materials and produces textiles with a longer lifespan. That means greener garments—and a better sustainability profile.
Distilling and Fine Chemicals
Distilling and Fine Chemicals
Whether it's providing solutions that let distilleries get more out of their raw materials to produce better alcoholic spirits in higher quantities or using enzymes to help make the chemicals needed for diagnostic work, Novozymes is there.
Our biosolutions enable producers in Distilling and Fine Chemicals to embrace sustainability while boosting profits and productivity.
Sustainability—it's in our DNA
Sustainability is how we've always done business at Novozymes. It's a commitment we've made from the beginning and, the more we learn about it, the more we realize the scale of the problem for our planet—and the more committed we become to being a meaningful part of the solution.
Our core sustainability commitments
Accelerating toward a climate-neutral society by working together with customers to lower emissions in industry and food production, removing fossil-based ingredients from everyday products, and capturing carbon.
Transforming food systems by using biosolutions to help customers grow more better-quality, nutritious food per acre while generating less food waste and serving up plant-based and alternative proteins.
Enabling healthier lives with biosolutions that provide supplements for better gut health and enable the production of lower-sugar, higher-fiber dairy, and healthier baked goods.
Learn more about Novozymes' commitment to sustainability and explore how our biosolutions are helping to create a more sustainable world.
Talk with the experts in AIB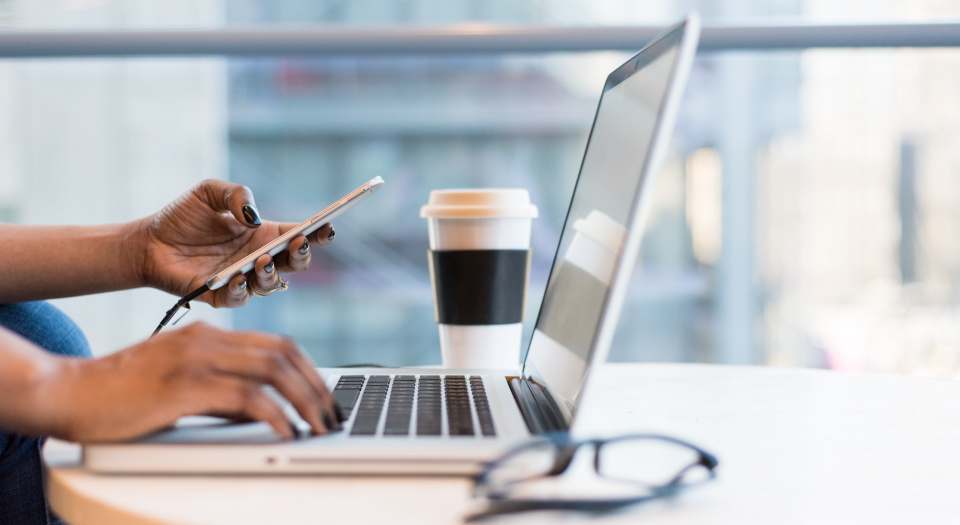 Talk with the experts in AIB
We'd love to hear more about how we can help your business. Fill out the form and we'll get in touch.
Follow us
We regularly update our LinkedIn page with industry insights. Follow Novozymes AIB on LinkedIn for the latest industry and sustainability insights, as well as consumer and product news. Being a follower also lets you download white papers and reports and register for our informative webinars.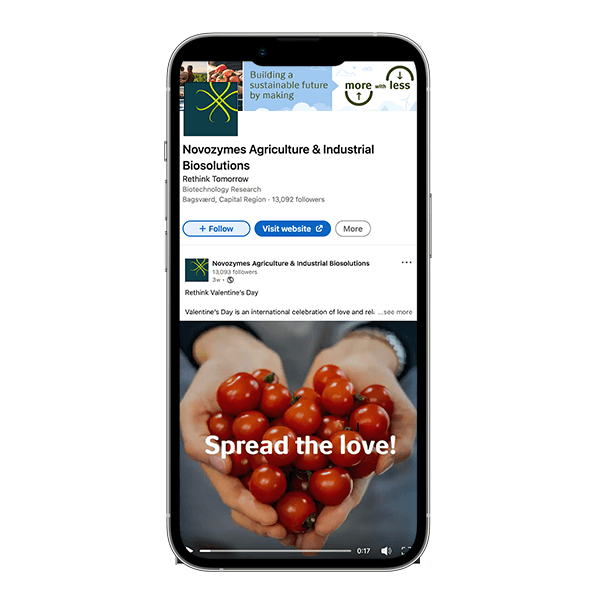 Join us on LinkedIn for
Consumer surveys that matter to your industry

Industry-relevant market insights

On-demand webinar recordings