Dairy innovators discuss the top industry trends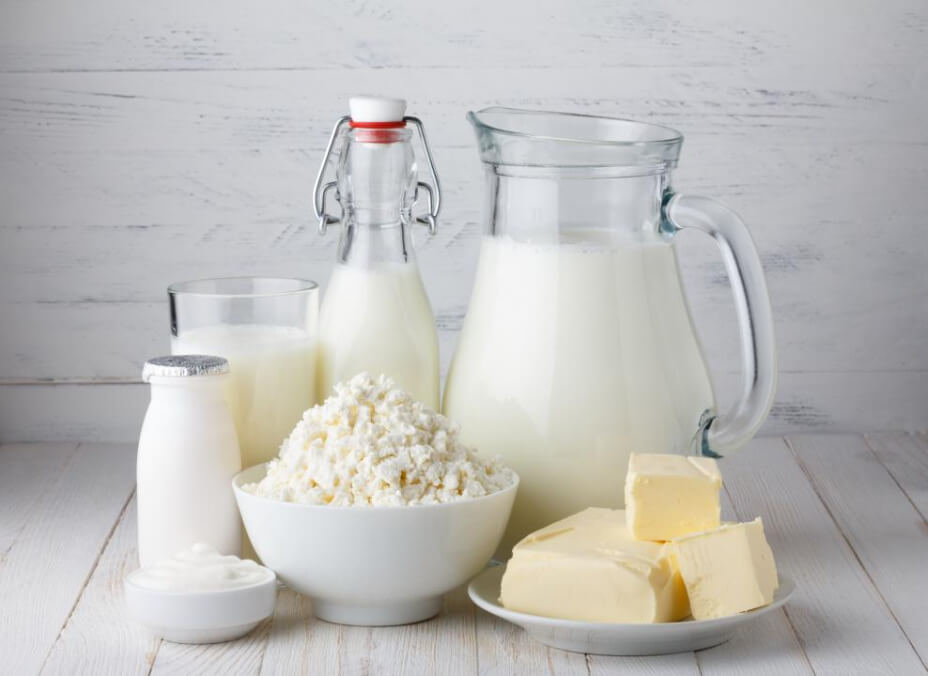 Is there still room for Greek yogurt to grow? What are consumers looking for when it comes to high protein dairy? And is it easier or harder for small companies today to access the retail market?
These are just a few of the questions that three dairy industry experts tackled during a recent Webinar with DairyReporter's Jim Cornall. On the agenda were topics ranging from yogurt to low-lactose drinks, regional trends and the current state of dairy innovation – all subjects relevant to today's dairy producers.
While the hour-long webinar is more than worth a listen, let's recap a few of highlights of the conversation.
On regional trends in the Middle East:
"I would say in the Middle East that people are becoming more and more aware of their health," said Laura Dijkstra-de Jong, Technical Innovation Manager for NZMP, Fonterra. "We're starting to see some high protein trends there as well."
Matthew Walker, Senior Global Brand Director for Arla Brand, Arla Foods, said that the region is rapidly catching up with other global dairy trends, and as a result there is a growing demand for less salt, reduced sugar, and organic foods and beverages.
"One of the things I think is quite interesting is that dairy has a naturally low glycemic load," he said. "So, when you're looking at the effects of blood sugar in the context of the rise of type 2 diabetes, I think dairy has the potential to lead some innovation in that area."
On the future of Greek yogurt:
"I think some of the Greek yogurt consumers are seeking yogurt with less graininess or dryness, and are looking for a more fatty mouthfeel," said Lisbet Fogt Khan, Head of Dairy Platform for Novozymes. "I also think the high protein trend will continue and perhaps grow bigger. In 2018, there's almost 1 billion people aged 60 years, and if you look at the numbers for 2030 it will be 1.4 billion people. In 2050, it will be 2.1 billion. The elderly segment, for sure, needs protein and calcium, small servings and drinkable products. And I think these protein products need to taste good. The mainstream consumers and the elderly will not compromise on taste."
Dijkstra-de Jong agreed that customers are looking for innovation when it comes to the texture of Greek yogurt.
"Consumers do think that the high protein content of the Greek yogurt is a real benefit, but how can you make it so it's a little bit easier to consume? That's a trend we're seeing as well."
"I definitely agree with the view that we're going to see more growth on Greek yogurt," said Walker. "So what's driven the growth of Greek yogurt over the past 10 years? One of the key shifts has been people moving away from high carbohydrate diets to more protein-rich diets. And I certainly believe that trend is going to continue."
He added, however, that the quality of the protein will become an increasingly significant factor as value tiers begin to emerge between the various players in the Greek yogurt space.
On the advantages of smaller companies:
"I think the smaller companies are a lot smarter in using social media," said Dijkstra-de Jong. "They're really close to their consumers, I often find. That's where they get a lot of insights. But a lot of people will be working with their suppliers as well."
Fogt Khan also noted that smaller companies might be more open to risk than a larger company like Fonterra or Arla, which can be an advantage in terms of innovation.
"I think a lot of the retail barriers have been broken down for smaller companies," said Walker. "And if you look at the industry, I think where some of the most exciting innovation has been is from smaller companies that have been faster and quicker to market."
Contact