Beta-galactosidase, Liquid
Saphera® 2600 L
Saphera® 2600 L, a bacterial lactase, is the best choice for lactose-free milk and yogurt products. It gives a clean taste and no off-taste during storage. Saphera® 2600 L gives you greater assurance of reaching desired lactose levels (< 0.01% residual lactose).
Saphera® 2600 L eliminates lactose by converting it into glucose and galactose. Unlike lactose, these two sugars are easily digestible. Saphera® 2600 L is suitable for fresh, ESL and UHT milk, milk drinks, cream, ice cream, fermented dairy products and dulce de leche. Saphera® 2600 L has no invertase side activity. That means it stabilizes sweetness in sugared dairy products so they can maintain their taste levels during shelf life.
Strength
2600 LAU-B/g
Lactose conversion products
Simple sugars
Lactose conversion goal
Lactose reduction and sweetness enhancement
Enables lactose-free claims
The global growth in lactose-free dairy sales is a key opportunity for dairies. This product converts lactose into glucose and galactose, two easily digestible sugars. That allows you to develop the lactose-free products that consumers demand.
Enhances sweetness to allow reduced sugar reformulations
No- and less-added-sugar claims are becoming increasingly important for dairy brands. This product converts lactose into glucose and galactose. Each of these are higher in sweetness than lactose. That means you can add less sugar to your products and still give consumers the sweetness they want.
Possible effects on human health
Repeated inhalation of enzyme dust or aerosols resulting from improper handling may induce sensitization and may cause allergic type 1 reactions in sensitized individuals
Mild skin irritation
Eye irritation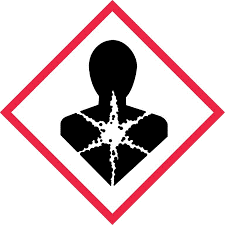 Precautionary handling
Avoid breathing dust/fume/gas/mist/vapors/spray
In case of inadequate ventilation wear respiratory protection
IF INHALED: Remove person to fresh air and keep comfortable for breathing
If experiencing respiratory symptoms: Call a POISON CENTER or doctor/physician
Store in a dry place. Store in a closed container
Dispose of contents/containers in accordance with local regulations
Less added sugar in lactose-free dairy with Saphera®
More and more consumers are becoming health conscious. With Novozymes Saphera®, dairy producers can address both the sugar-reduced trend and the easy-to-digest lactose-free trend at the same time. Saphera® is an optimal solution for reducing added sugar in a wide range of dairy products by naturally enhancing sweetness.
Which product is right for you?
Find the right solution for you in our global portfolio, shown below. To find out more about products available in your region, get in touch with your local Novozymes representative.
* ++ equals highest benefit.
Enables lactose-free claims
Enhances sweetness to allow reduced sugar reformulations
Reduces sugar directly without reformulations
Suitable for use in infant formula
Suitable for organic products
Suitable for aseptic in-line dosing system
Contact