Welcome to a
new world of
clean
Novozymes Pristine® is a ground-breaking technology that liberates trapped body grime from laundry and offers a new baseline of cleaning.
Proteases target protein. Many stubborn food soils contain protein, including egg yolk, minced meat and milk. Proteases break down the protein in these stains, making them easier to lift away from tableware and cookware. That's why proteases are crucial to the performance consumers demand from their automatic dishwasher detergent.
Tea and coffee stains are becoming increasingly important in product tests. Blaze® Exceed 100 T contains MnTACN bleach activator to help remove these stains, even at lower temperatures. Choosing 'built-in' MnTACN means that you don't need to deal with the complexity of formulating with such a highly concentrated and sensitive chemical. It also means consistent distribution for reduced tab-to-tab variation, thanks to our co-granulation technology. 'Built-in' MnTACN also means that the activator remains effective even after your detergent has been in storage, thanks to the stability ensured by our Evity® coating technology.
Designed for tough conditions (powder)

When exposed to higher temperatures, humidity or bleach over longer periods, most enzymes will lose some of the stability that makes them effective. Because diishwash formulations contain bleach and may face hot and humid conditions on their journey to consumers, we developed this product with robust Evity® coating technology. The result is high stability for consistent performance, even after exposure to tough conditions.

Performs well at eco-mode settings

As consumers become more environmentally conscious, many are choosing eco-mode dishwasher programs. This product boosts the soil-removal power of your formulation for high performance at these settings, even on highly soiled loads.

Performs well in cold washes

In many parts of the world, washing in cold water is standard. In the US and Europe, where doing laundry is one of the most energy-intensive household chores, environmentally-conscious consumers are choosing cold washes to save energy and to make their clothes last longer. That's why we developed this product to give consumers high performance even at low temperatures.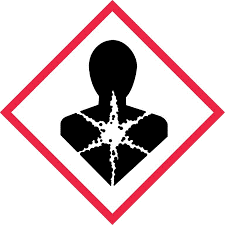 Please follow the precautionary handling recommendations below:
Avoid breathing dust/fume/gas/mist/vapors/spray
In case of inadequate ventilation wear respiratory protection
IF INHALED: Remove person to fresh air and keep comfortable for breathing
If experiencing respiratory symptoms: Call a POISON CENTER or doctor/physician
Store in a dry place. Store in a closed container
Dispose of contents/containers in accordance with local regulations
Watch this series of safety videos to find out more.
All our products for automatic dishwash
Consumer tests are getting tougher. Do your products have what it takes to stand out?
Find out.
Designed for tough conditions
Designed for tough conditions (powder)
Performs well at eco-mode settings
Performs well in shorter and cooler cycles
Stability for multi-enzyme formulations
Built-in boron-free stabilizer
Contact