Enzymes for laundry detergents
Strike the right balance
Balancing performance, sustainability and formulation cost is a
challenge for laundry detergent manufacturers. Our enzymes can
help you get the balance right.
High performance
Powerful enzymes help give consumers the performance they demand on stain removal, whiteness, freshness, color and fabric care.
Sustainability
Renewable and biodegradable enzymes support sustainable formulations, so you can develop the greener brands consumers want.
Formulation cost
Cost-effective enzymes can partially replace surfactants in your formulations, reducing your exposure to volatile and rising prices.
Be part of the liquid movement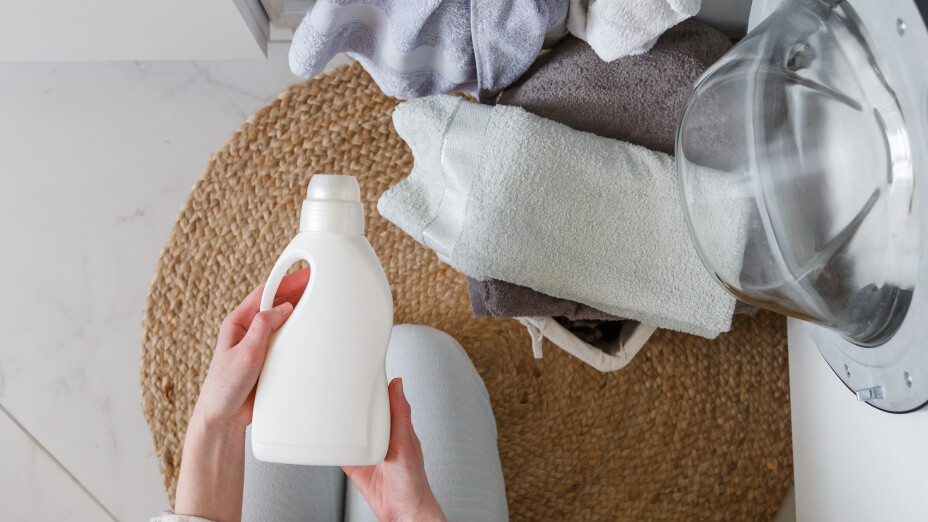 Be part of the liquid movement
Novozymes Medley® Liquid is the simple solution to overcoming
the complexity of liquid detergent formulation. Test yourself to
determine where you are at in the liquid journey.
A natural, deep-cleaning solution
A natural, deep-cleaning solution
The moment you leave your home, you're exposed to dirt, dust, pollution, city grime, cigarette smoke and airborne particles. They can adhere to the fibres of your clothes and follow you back into your home.
A natural, deep-cleaning laundry solution can prevent these contaminants from adhering to clothes. It reduces the level of impurities that walk through the door when you do. And improves hygiene for a cleaner, safer home environment.
Towards 100% biological detergents
Towards 100% biological detergents
Novozymes is on an ambitious journey to enable 100% biological detergents without compromising wash performance and cost.
That calls for reformulations, innovations and committed partners who share our ambition.
Simply premium performance
Simply premium performance
Novozymes Enfuze® is the simple way to get premium performance – in your detergent and in your business. With Enfuze® co-granulation technology, you can cut key aspects of your supply chain by at least 50%.
An enzyme for every laundry need
Each enzyme breaks down a specific substance. That's why we have a wide range of high-performing enzymes to tackle a wide range of stain types, as well as key consumer concerns such as whiteness, color preservation and fabric care.
Contact