Welcome to a
new world of
clean
Novozymes Pristine® is a ground-breaking technology that liberates trapped body grime from laundry and offers a new baseline of cleaning.
How to set your business apart with enzymes
Enzymes are proteins produced naturally within all living beings. They work as catalysts to speed up internal processes.
Using biotechnology, Novozymes has created enzymatic solutions that help your powder detergent and your business.
Make your powder detergent the family's choice
Stand apart from the rest
The detergent market in Nigeria and Ghana is highly competitive.
Consumers see brands come and go.

By using enzymes, ensure that your detergent brand stays on top – despite all market challenges.
Budget-friendly way to power up your formulation
Achieve a winning detergent that becomes the family's choice - without any additional cost to your business. See for yourself how simple and effective the reformulation exercise can be for your powder detergent.
At Novozymes, we are ready to help you move your powder detergent solutions forward. Let's talk to explore how we can help you.
Unlock your business opportunity
Save up to 10% in formulation cost

Get at least 5% more powerful detergent performance

Decrease your dependency on expensive surfactants

Reformulate and go-to-market within 6 months

Get extensive support from skilled experts in technical implementation
There are many myths surrounding enzymes.
How many can you debunk?
Explore our solutions for powder detergents
Shield your brand from the volatile detergent market by adapting enzymes in your formulation. Avoid business churn and loss of customer loyalty with a product line that benefits both your business and your consumers.
Excited to learn more?
If you're interested in exploring how enzymes can grow your laundry detergent brand,
book a call NOW with Thomas, the detergent business development expert.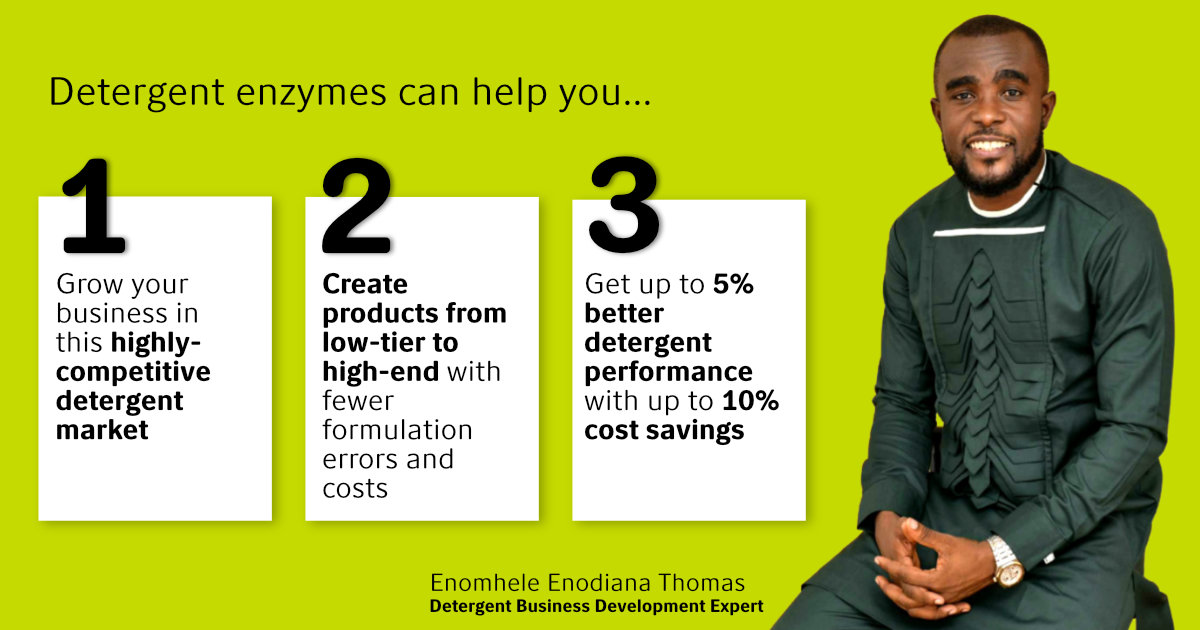 Contact