Welcome to a
new world of
clean
Novozymes Pristine® is a ground-breaking technology that liberates trapped body grime from laundry and offers a new baseline of cleaning.
Care Cellulase, Liquid
Carezyme® Essential 100/101L
Carezyme® Essential is the only care cellulase developed specifically for softeners and conditioners. It delivers outstanding fabric and color care on cottons and other cellulosic fibers. It also helps to repel dirt and grime. All while maintaining fragrance and softness and reducing chemical usage. By keeping fabric looking new, Carezyme® Essential allows consumers to keep the clothes they love for longer.
Most softener and conditioner brands claim softness and long-lasting fragrance. With this product you can add the functional benefit of fabric care. That helps your brands stand out in a crowded marketplace.
Fabric care

Cotton clothes often start to feel rough to the touch after a few washes. One important cause is the tiny fibers that come loose from cotton threads over time, causing fuzz. The longer fibers stand out from the surface of the fabric to cause pills. By cutting off tiny fibers on the surface of the fabric, this product leaves the fabric surface smoother.

Color care

Fuzz and pills on the fabric surface make bright colors appear dull, dark colors faded and patterns blurry. They also trap dirt to make whites appear gray. By removing and preventing fuzz and pills, this product leaves colors bright, whites white and patterns sharp.

Particulate repellency

Tiny fibers, fuzz and pills on the fabric surface can trap dirt, pollution and other particulates. By removing and preventing fuzz and pills, this product helps keep fabrics particulate-free. It can even help prevent make-up and similar stains from sticking to their surface.

Esterquat reduction

This product allows you to reduce esterquat levels in your formulations by up to 20%. That's without compromising on softness or fragrance. Reducing chemical levels in this way shrinks your products' CO2 footprint. It also lowers their Critical Dilution Volume levels.

Improved sustainability

This product delivers sustainability on two fronts. It enables greener formulations with lower chemical levels. It also allows consumers to keep their clothes for longer. That's a win for environmentally-conscious consumers, and a win for your brands' sustainability profile.

Unique benefits

Differentiation is key in the crowded softener/conditioner market. This product enables new, consumer-relevant benefits that take your products beyond fragrance and softness. It also has a relatively low cost-in-use. That allows you to develop innovative, higher-tier products with an attractive cost profile.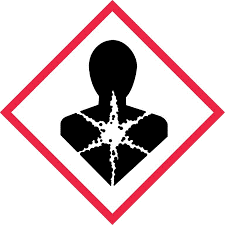 Please follow the precautionary handling recommendations below:
Avoid breathing dust/fume/gas/mist/vapors/spray
In case of inadequate ventilation wear respiratory protection
IF INHALED: Remove person to fresh air and keep comfortable for breathing
If experiencing respiratory symptoms: Call a POISON CENTER or doctor/physician
Store in a dry place. Store in a closed container
Dispose of contents/containers in accordance with local regulations
Watch this series of safety videos to find out more.
Contact