Attenuzyme® Pro: Meet attenuation targets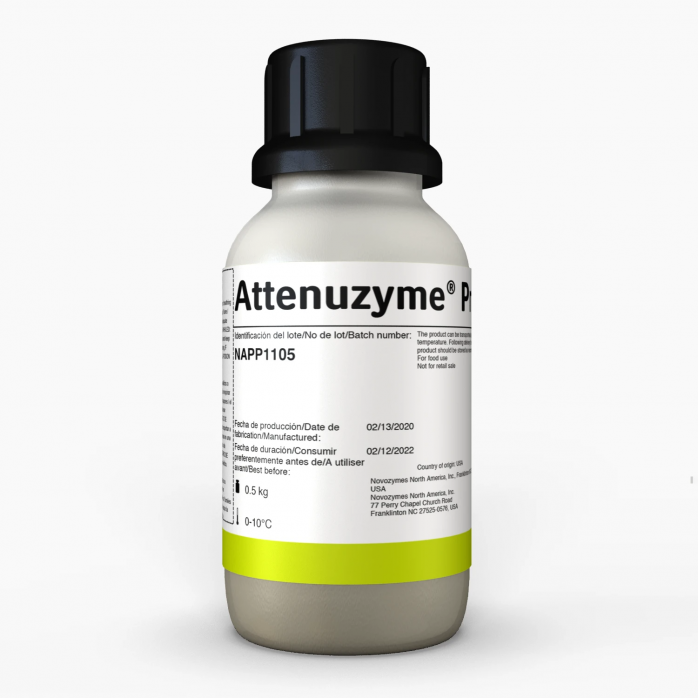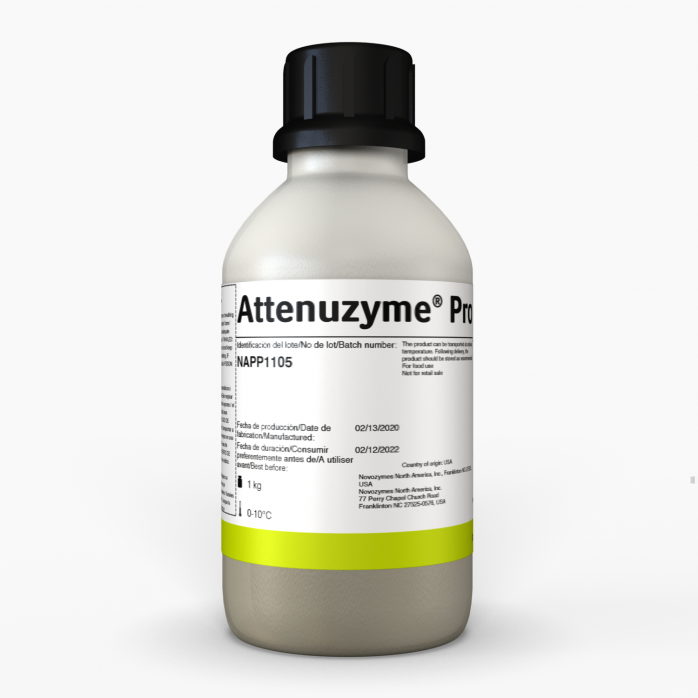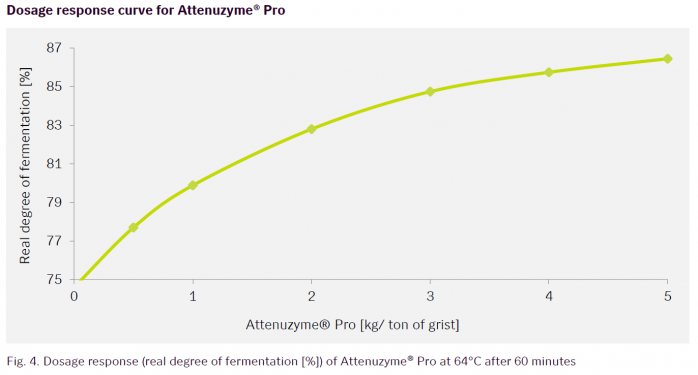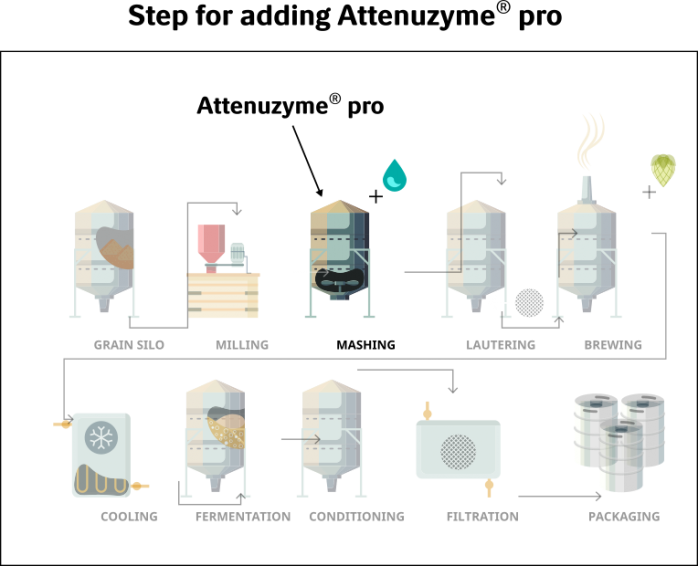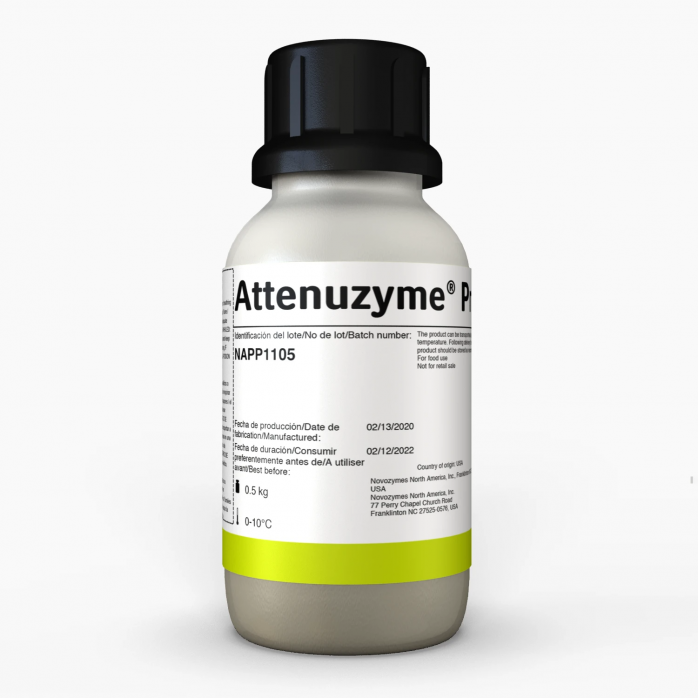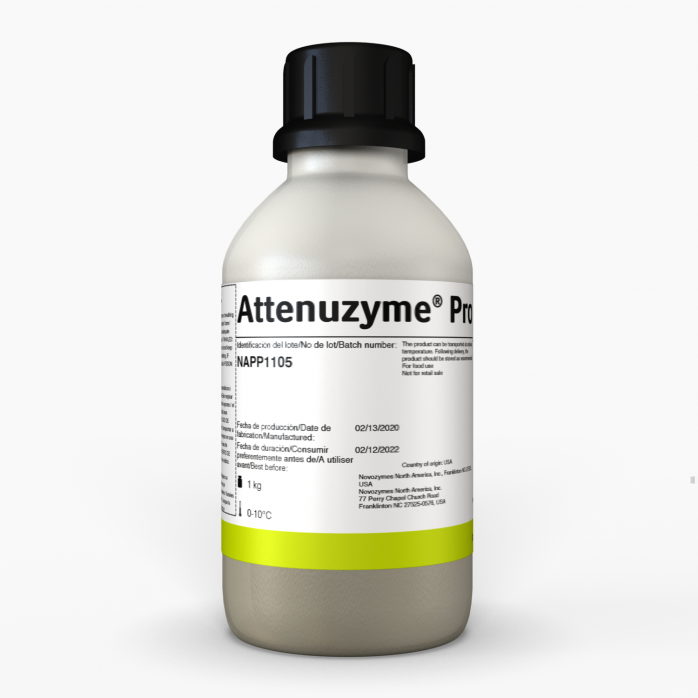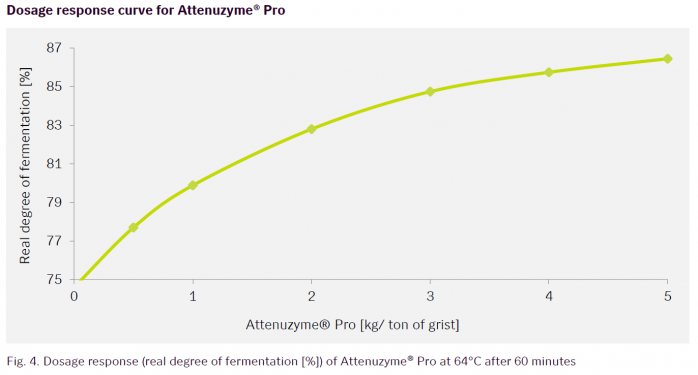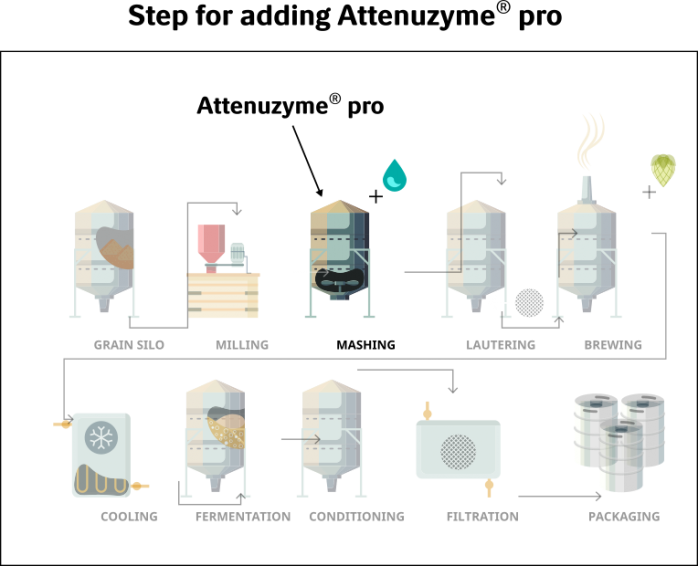 Attenuzyme® Pro: Meet attenuation targets
Take control of your Attenuation!
Attenuzyme® Pro is a high-performing blend of glucoamylase and pullulanase that makes it possible to hit high attenuation targets in short reaction times, taking advantage of the synergy between these two enzyme activities during the hydrolysis of amylopectin and amylose, which lets you manage fluctuations in attenuation and create highly attenuated beers in a simple, cost-effective manner.
Increase Attenuation/Real Degree of Fermentation (%RDF)
Manage consumer trends towards Low-Calorie/Low-Carb and Light Beers
Opportunity to reach desired maltose and glucose ratios
Obtain desired level of fermentable sugars every time
Produce Strong Beers or Brut IPAs
Key benefits:
Achieve desired attenuation
This product delivers predictable and targeted real degree of fermentation (RDF). It helps you to control the percentage of fermentable sugars you derive from starch. It allows you to increase fermentable sugars or maintain them at a specific level so you can achieve your desired attenuation.
Accelerate fermentation
By releasing more fermentable sugars in the brewhouse, this product supports the need to accelerate your fermentation times.
For ultra-light beers
With the synergistic activity in this enzyme blend you can hit high attenuation targets in short reaction times. That allows you to produce ultra-light beers.
Increase brewhouse capacity
This fast-acting product shortens mashing times. That allows you to increase brewhouse capacity while saving time and energy.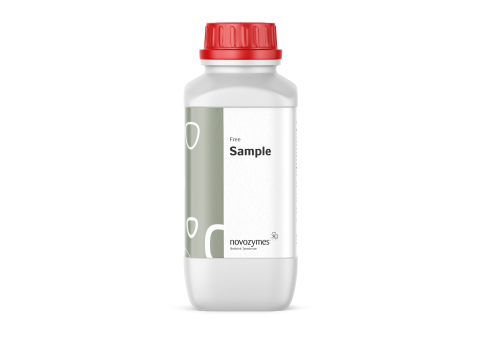 Try it for FREE
Testing our products in your own production
is the best way to experience all their benefits.
Get advice on how you can improve your brewing
Recommendations for safe handling of enzymes.
To achieve 75% - 80% real degree of fermentation
Weight dosage: 0.07g - 0.23 g/lb of grist
Volume dosage: 0.061ml - 0.2 ml/lb of grist
To achieve 80% - 90% real degree of fermentation
Weight dosage: 0.11g - 2.5 g/lb of grist
Volume dosage: 0.096ml - 2.17 ml/lb of grist
Example dosing scenario:
To achieve a real degree of fermentation of 75% in a 10 bbl brew with 600 lbs of grist, dose as follows:
0.07g/lb * 600lb = 42g of enzyme
(dose by volume: 42(g)/1.15(g/mL) = 36.52 ml)
Please note:
• Attenuzyme Pro® has a density of 1.15 g/ml
• It's not possible to use over-dose the product.
• Real degree of fermentation rises with the dose, so the dose will need to be optimized for your target beer characteristics
Attenuzyme® Pro is added in during the mash-in. The enzyme is added after the mash tun is about 1/4 filled, but it does not need to be precise. The most important is that there are some liquid in the mash tun before you add Attenuzyme® pro, so the enzymes can be evenly distributed, and does not get stuck in the bottom.
When you pour Attenuzyme® Pro into the mash tun, add the liquid slowly to get an even distribution.
Optimal working conditions
The optimal temperature is 61°C (142°F), but Attenuzyme Pro® has a range of 50°C - 70°C (122°F - 158°F).
The optimal pH is 4.8, but Attenuzyme Pro® has a range of 4.8–5.5.
Recommended storage: 0-10 °C (32-50 °F). Packaging must be kept intact, dry, and away from sunlight. Please follow the recommendations and use the product before the best-before date to avoid the need for a higher dosage. Best before: You will find the best-before date in the certificate of analysis or on the product label. The product gives optimal performance when stored as recommended and used prior to the best-before date.
Documentation for download
How do I maintain the product's shelf life?
As soon as possible after delivery, store your product at a temperature of 0-10⁰C.
Where in my process do I add Attenuzyme® Pro?
Add during mash-in, pouring slowly so the enzyme is evenly distributed. Add when the mash tun is about one-quarter full. You don't need to be too exact about this, just make sure there's some liquid in the mash tun before adding the product. That helps ensure even distribution of the enzymes and stops them getting stuck at the bottom.
Can I use Attenuzyme® Pro in my fermentation?
It is not recommended to use Attenuzyme® Pro in fermentation unless you have the capability to pasteurize the finished beer product before packaging. The reason for pasteurization is to deactivate any enzymatic activity and/or yeast in the finished beer, because the packaged beer may change in flavor due to the enzyme further breaking down dextrins. This could leave the beer with a sweeter flavor and/or with yeast fermenting these sugars, creating higher alcohol and carbonation.
Here is what our customers say about us: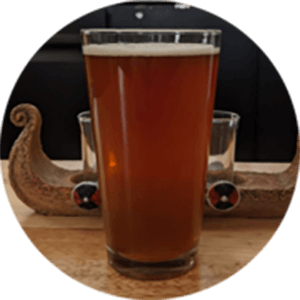 "I had a significant jump in attenuation 20%, time saved 150 to 120 min mash, and wort returned from mash 20%. You have a happy customer!"
- Matthew Williamson, Owner & Brewer at Williamson Mead and Brewing (9.27.2020)
Sign up for the latest news on brewing enzymes
Sign up for the latest news on brewing enzymes
Stay up to date with the newest brewing techniques. Sign up for our newsletter for special offers and the newest information about brewing enzymes. By signing up you agree to our privacy policy.
How Attenuzyme® Pro Works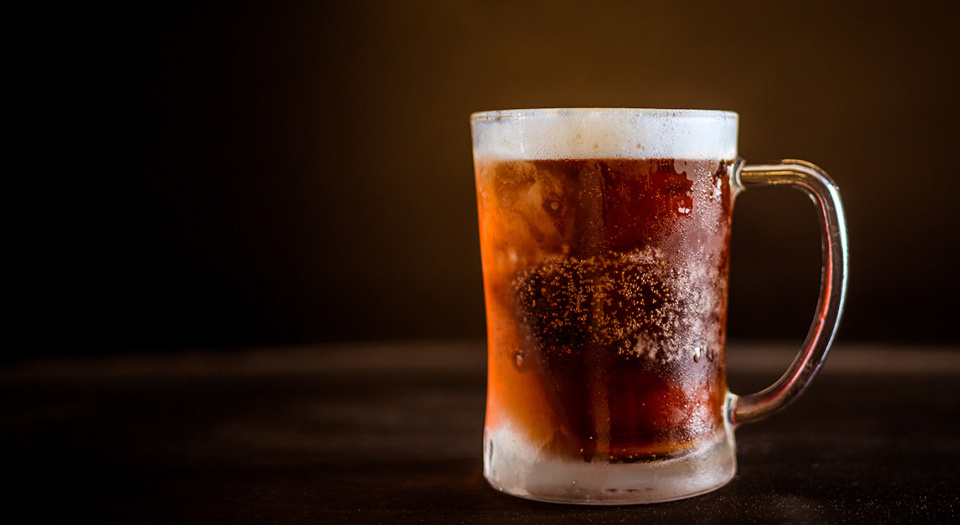 How Attenuzyme® Pro Works
Attenuzyme® Pro consists of both a glucoamylase and a pullalanse, which means that it can break down more complex molecules, such as amylose and amylopectin. The combination of glucoamylase and Novozymes' patented pullulanase technology, allow brewers to achieve highly attenuated beers, and get a high % of fermentable sugar.
Which product is right for you?
Find the right solution for you in our global portfolio, shown below. To find out more about products available in your region, get in touch with your local Novozymes representative.
Contact