Ondea® Pro: Non-standard raw materials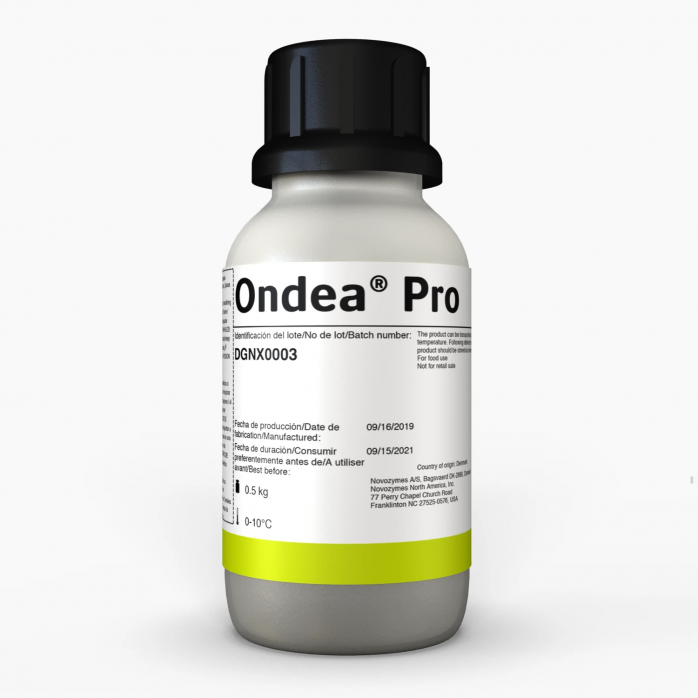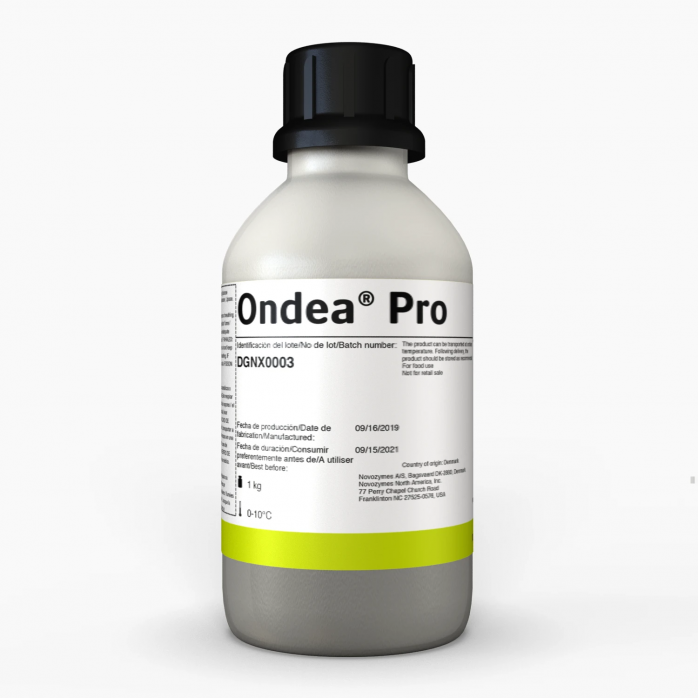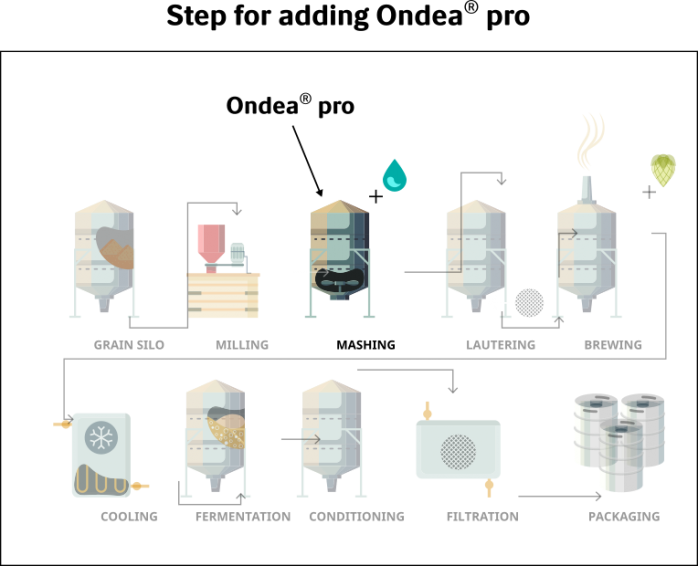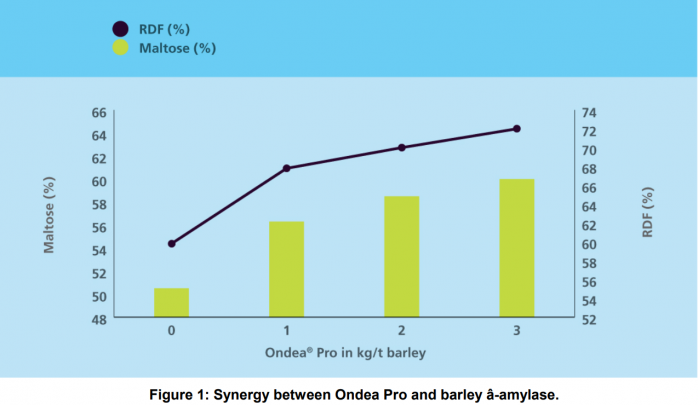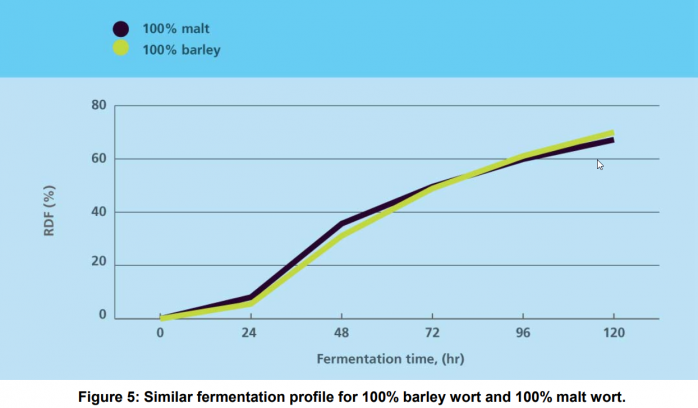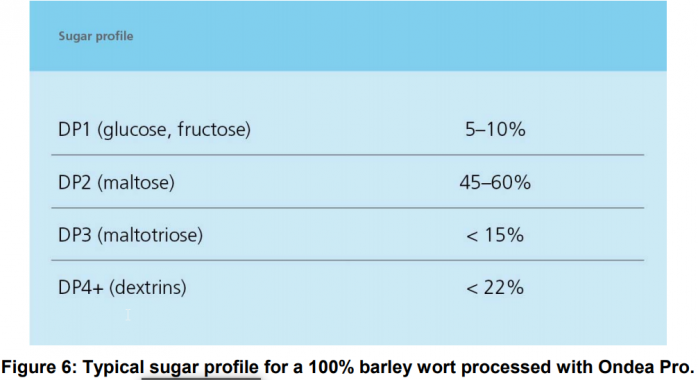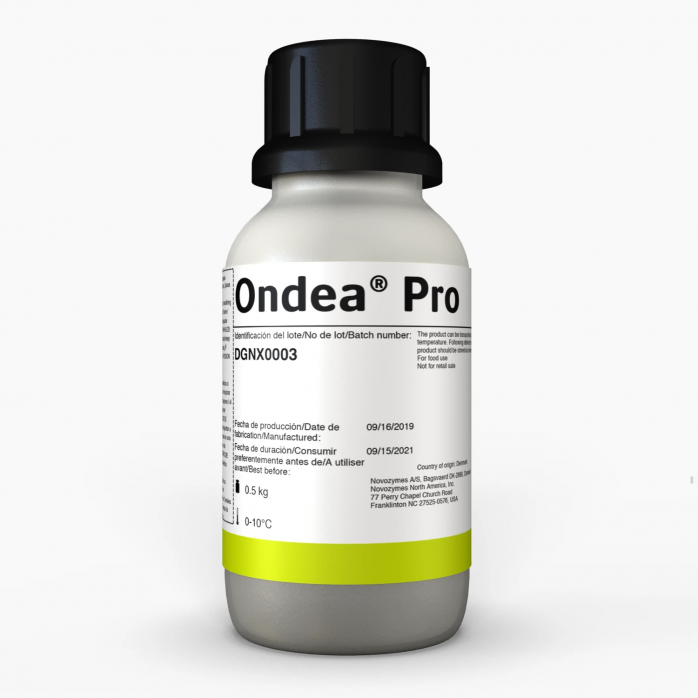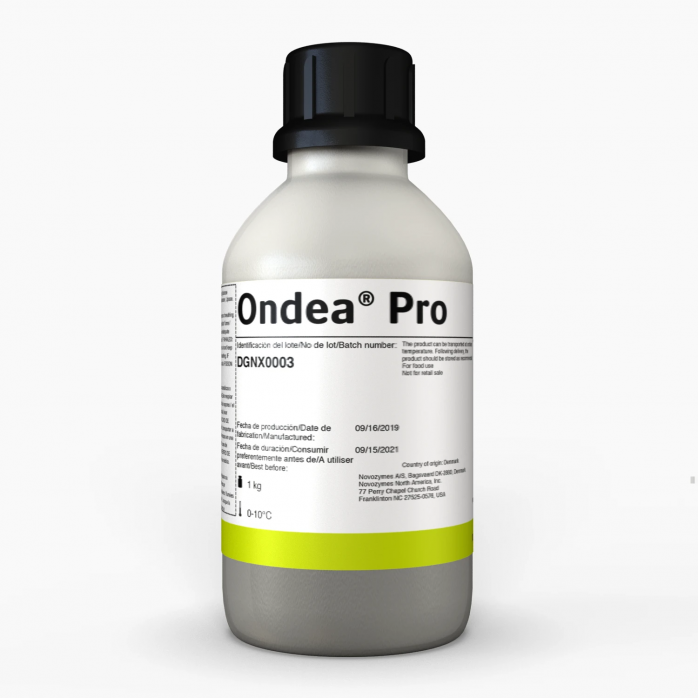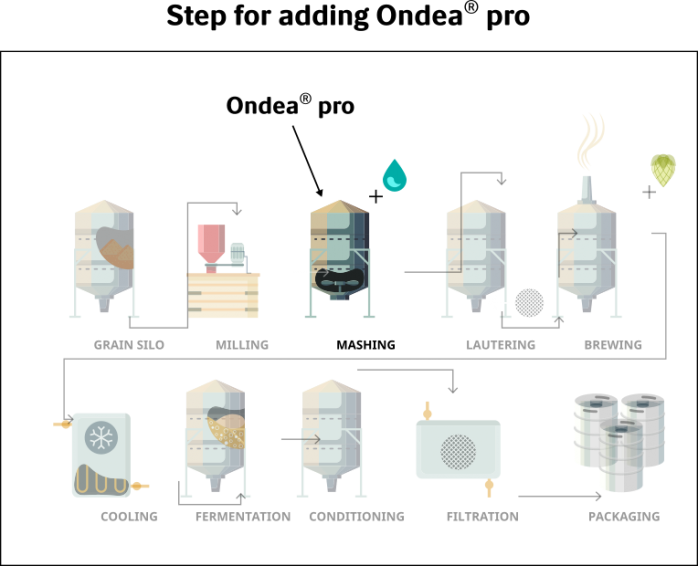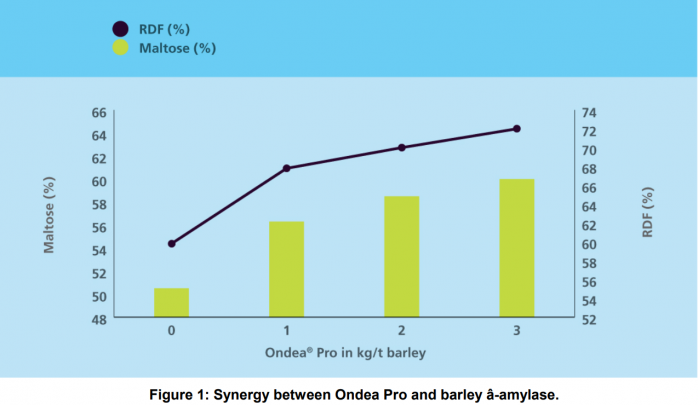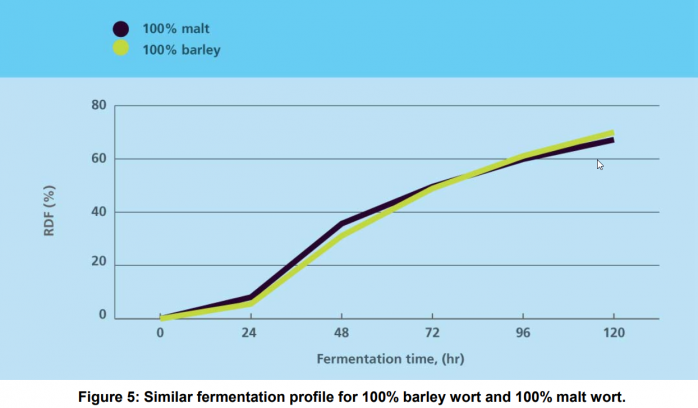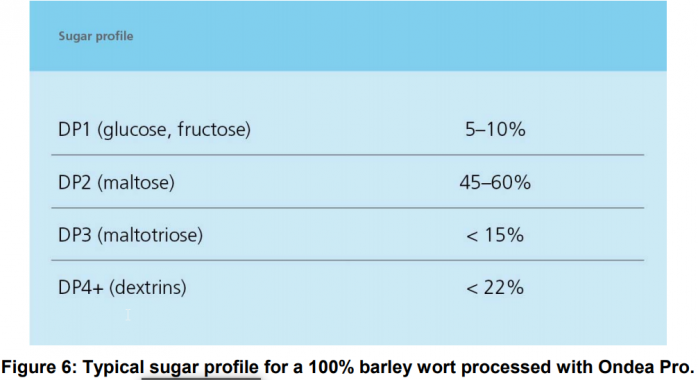 Ondea® Pro: Non-standard raw materials
Traditionally, barley is used as the raw material for the production of beer. Today, breakthrough technology is making brewing more diverse than ever before with the use of enzymes. Enzymes are needed to digest cell walls, release amino acids, and breakdown starch into fermentable sugars.
Ondea® Pro is a multi-enzyme blend formulated to secure efficient viscosity, turbidity reduction, protein degradation, and controlled attenuation. With 6 different enzyme activities, the brewing possibilities are unlimited with the use of Ondea® Pro. Ondea® Pro can be used to take the guesswork out of your brewing, whether you would like to brew traditionally to improve your brewing process, use high adjuncts, brew a gluten free beer, or brew with raw barley or a new raw material altogether to cut costs and/or create new flavors. The horizon is wide open when you choose to brew with Ondea® Pro.
What other people say about Ondea® Pro in articles
"In summary, this investigation demonstrates that the Ondea® Pro barley brewing system is capable of efficiently producing high quality wort, in most respects comparable to traditional malt brewing."
- Article in Journal of the American Society of Brewing Chemists · January 2014, The influence of malt quality on malt brewing and barley quality on barley brewing with ondea pro, compared by small-scale analysis
"Ondea® Pro and malt, resulted in higher extract levels than were observed for reference mashing, using either 100% malt reference or 100% barley reference and Ondea® Pro enzymes. Synergistic mashing effects between barley, Ondea® Pro and malt were observed for mash quality and efficiency parameters, particularly wort fermentability."
- Published online in Wiley Online Library · 27 April 2016, Comparison of the impact on the performance of small-scale mashing with different proportions of unmalted barley, Ondea Pro®, malt and rice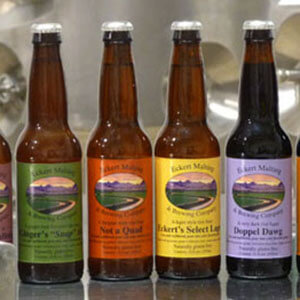 "Rice has limited enzymes, recently I used Ondeo® Pro in my experimental brewery, I have seen drastic increase in extract yield, efficiency of my wort and beer filtration."
- Jim Eckert, Eckert Malting and Brewing (3.27.2021)
Key benefits:
Streamlined delivery of multiple enzymes
The enzymes in this product act on different substrates. That means they have complementary effects on your raw materials and brewing performance. This pre-blended solution gives you these benefits in a simple, streamlined way.
100% barley brewing
This product allows you to generate a standard fermentable wort with any proportion of barley, all the way up to 100%. All you need to do is optimize your mill settings for barley. Otherwise, your regular brewing conditions remain unchanged.
Partial barley and/or undermodified malt brewing
The enzymes in this blend work in synergy with the existing enzyme systems in your raw materials. That means you can partially replace malt with barley and/or include under-modified malts in your brews.
This product contains enzymes. While enzymes are safe to use in consumer applications, they need correct handling in working environments to ensure workers' safety.
Indeed, repeated inhalation of enzyme dust or aerosols resulting from improper handling may induce sensitization and may cause allergic type 1 reactions in sensitized individuals.

Please follow the precautionary handling recommendations below:
Avoid breathing dust/fume/gas/mist/vapors/spray
Avoid contact with eyes, skin, or clothing
In case of inadequate ventilation wear respiratory protection
IF INHALED: Remove person to fresh air and keep comfortable for breathing
If experiencing respiratory symptoms: Call a POISON CENTER or a doctor
Store in a dry place. Store in a closed container
Dispose of contents/containers in accordance with local regulations
For more safety information, please watch the entire series of safety videos.
Between 1.2g and 2.2g Ondea® Pro/kg of Grist or barley
For gluten-free brewing, between 1.6g and 3.2g Ondea® Pro/kg of Grist
The dosing ranges above are dependent on the quality of your malt, your adjunct ratio and the type of raw material you use.
It's also possible to calculate dose for addition by volume:
Ondea® Pro density: 1.21 g/ml
For example 100g / 1.21g/ml = 82.7m
Add Ondea® Pro during mash-in: load about 1/3 of the grist into the mash tun, then add the enzyme.
Long-term exposure to higher temperatures can reduce the shelf life of Ondea® Pro. Always store it between 0-10°C when not in use.
Documentation for download
Can a barley beer have the same composition as a conventional one?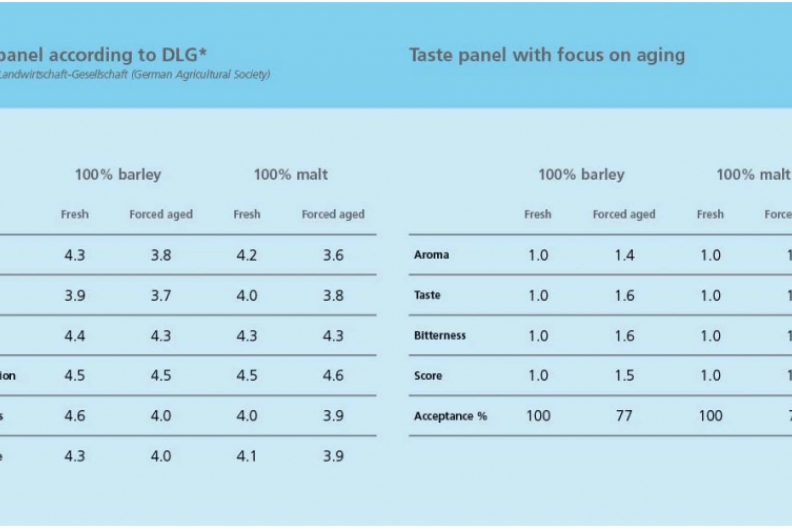 When it's made with Ondea® Pro, yes. On a range of parameters including Plato, alcohol, haze, pH, gravity, CO2, foam, and real degree of fermentation, a pilsner brewed with Ondea® has similar composition to a malt-based pilsner. As the table to the left shows, these beers have received similar scores to conventional beers from brewers and panels of independent tasters. That also makes them suitable for blending with conventional beers. And most beer types can be brewed with Ondea® Pro.
Will Ondea® Pro negatively impact my beer's flavor?
On the contrary, beers with high amounts of barley have the potential for off-flavors. Ondea® Pro has the potential to lessen off-flavors. It doesn't affect the flavor of the beer in any other way. This is illustrated by a report into experiences of using Ondea® Pro for 100% barley brewing.
How long will delivery take?
Initial labelling requirements mean that your first order will take up to two calendar weeks to arrive. If you're making a repeat purchase, you should get the product in one working week. If you're scheduling a brew with Ondea® Pro, you should order at least 20 days in advance, just in case there are any delays with your shipment. If you need the product quickly, contact us and we'll what we can to get it to you on time. Orders within the EU are shipped for free.
How do I maintain the product's shelf life?
As soon as possible after delivery, store your product at a temperature of 0-10⁰C.
Where in my process do I add Ondea® Pro?
Add during mash-in, pouring slowly so the enzyme is evenly distributed. Add when the mash tun is about one-quarter full. You don't need to be too exact about this, just make sure there's some liquid in the mash tun before adding the product. That helps ensure even distribution of the enzymes and stops them getting stuck at the bottom.
Sign up for the latest news on brewing enzymes
Sign up for the latest news on brewing enzymes
Stay up to date with the newest brewing techniques. Sign up for our newsletter for special offers and the newest information about brewing enzymes. By signing up you agree to our privacy policy.
Which product is right for you?
Find the right solution for you in our global portfolio, shown below. To find out more about products available in your region, get in touch with your local Novozymes representative.
Contact