Este producto mejora la nodulación para maximizar el potencial

Este producto mejora la nodulación para maximizar el potencial de fijación de Nitrógeno. El desarrollo exitoso de nódulos fijadores de Nitrógeno es clave para el desarrollo y rendimiento potencial de tus cultivos.

Aumenta el rendimiento potencial

Este producto puede mejorar el potencial de rendimiento de tus cultivos promoviendo la salud general de las plantas y la tolerancia al estrés. Esto lo hace aumentando la disponibilidad de nutrientes para las raíces de las plantas.

Aumenta la disponibilidad de nutrientes promoviendo el crecimiento vigoroso de raices y tallos

Este producto promueve el desarrollo de las raíces y la parte area de la planta, que son componentes claves en la salud del cultivo. Esto lo hace aumentando la disponibilidad y absorción de nutrientes por parte de la planta.

Promueve el vigor temprano

Este producto hace que tus cultivos comiencen de la mejor manera al proporcionar nutrientes clave. Esto contribuye a mejorar el potencial de rendimiento.
Caja por 16,2 litros:
Nitragin Cell Tech®: 3 cajas bidón de 3 litros cada una.
Nitragin BioPower®: 1 bidón de 4,2 litros.
Fungicida Rancona Dimension: 3 botellas de 1 litro
Dosis de aplicación:
Cada 50 kg de semillas:
Nitragin Cell Tech®: 150 ml.
Nitragin BioPower®: 70 ml.
Rancona Dimension: 50 ml.
Para tratar 3000 kg de semillas.
This product contains microbials. While microbial products are safe to use in consumer applications, they must be handled correctly in production environments to ensure that workers do not inhale organic dust and bioaerosols.
Please follow the precautionary handling recommendations below:
Avoid breathing dust/fume/gas/mist/vapors/spray
Avoid contact with eyes, skin, or clothing
In case of inadequate ventilation wear respiratory protection
IF INHALED: Remove person to fresh air and keep comfortable for breathing
Store in a dry place. Store in a closed container
Dispose of contents/containers in accordance with local regulations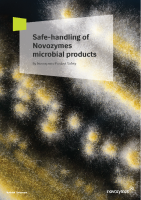 For more safety information, please download the manual for Safe-handling of microbial products.
Este Pack está compuesto por el inoculante Nitragin Cell Tech®, el fungicida curasemillas compatible Rancona Dimension y el aditivo biopotenciador y protector
Nitragin BioPower®, que permite uma mayor supervivencia de las bacterias y mejora la nodulación de las raíces.
¿Cuál es el producto más indicado para vos?
Encontrá la solución adecuada explorando nuestro portfolio debajo. Si necesitas más información, tu representante local de Novozymes está listo para ayudarte, por favor entra en contacto.
Este producto mejora la nodulación para maximizar el potencial
Aumenta el rendimiento potencial
Aumenta la disponibilidad de nutrientes promoviendo el crecimiento vigoroso de raices y tallos
Promueve el vigor temprano
Mejora la tolerancia a estrés
Aumenta la asociación con micorrizas
Este producto mejora la nodulación para maximizar el potencial
Aumenta el rendimiento potencial
Aumenta la disponibilidad de nutrientes promoviendo el crecimiento vigoroso de raices y tallos
Promueve el vigor temprano
Mejora la tolerancia a estrés
Aumenta la asociación con micorrizas
Contact