Improve your sludge management with biological solutions
Sludge treatment accounts for up to 50% of a wastewater
treatment plant's operating costs. But as costs, cities and
regulations are increasing, disposal options are decreasing.
We can help.
Enhancing sludge management means lower cost of treatment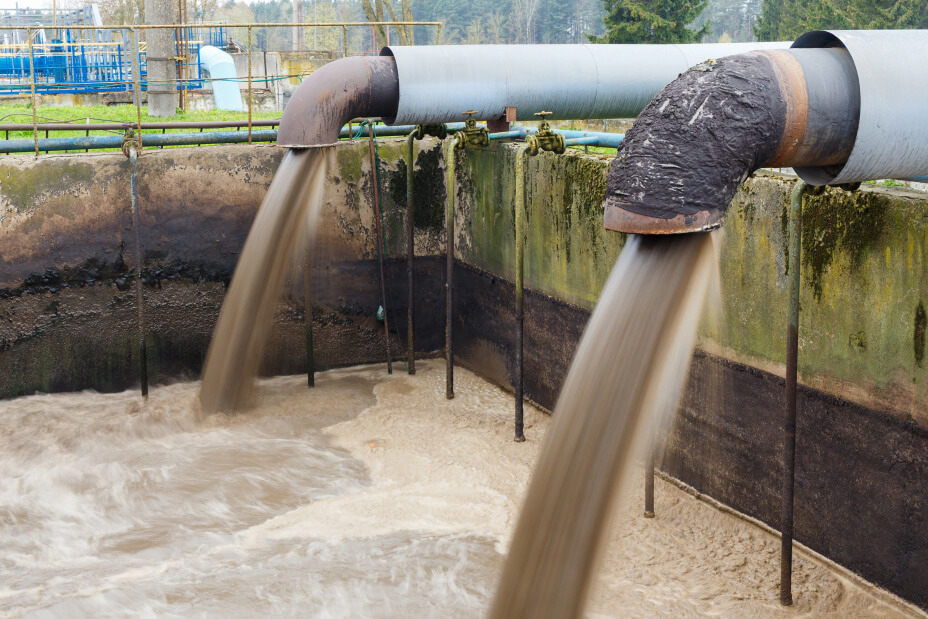 Optimize your sludge treatment with enzymes from Novozymes.
Stricter regulations can drive sewage treatment plants towards a higher standard of treatment that incur greater costs. Efficient sludge management is key to meeting the challenge of cost optimization as sludge management accounts for up to 50% of total treatment costs.
With our solutions, you use nature's own tools to improve your sludge management practices, by cutting operating costs while increasing the sustainability and efficiency of your operations.
Biological catalysts to boost digester performance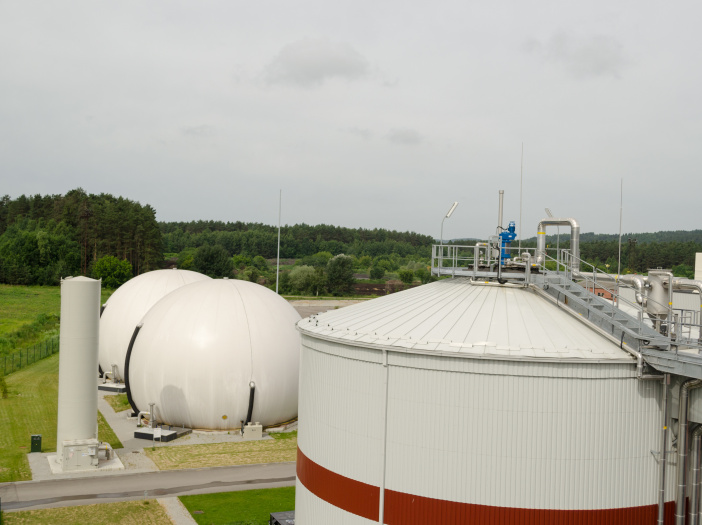 Biological catalysts to boost digester performance
Anaerobic digestion (AD) is one of the most efficient technologies to reduce sludge volumes. This process relies on biology to convert organic matter into more stable substances.
AD converts sludge into biogas and makes downstream dewatering of the remaining sludge more efficient. The biogas can be utilized to provide heat or power, or can also be upgraded to biomethane and sold.
Biological solutions from Novozymes improve digester performance, resulting in more biogas and less sludge for dewatering and disposal.
Make your dewatering more cost-efficient and sustainable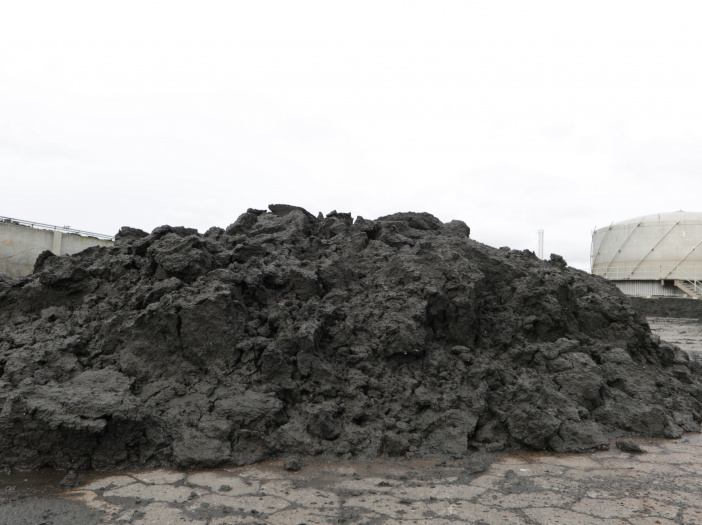 Make your dewatering more cost-efficient and sustainable
The sludge that remains at the end of a wastewater treatment process is dewatered through mechanical processes. Water is removed and the volume and weight of sludge is reduced prior to disposal.
Many wastewater treatment plants will benefit from a drier sludge which decreases the cost of sludge disposal.
Our enzymatic solutions can help decrease water retention in sludge while also reducing the polymer demand. It is a cost-efficient and more sustainable additional to a sludge dewatering process.
Use biology to make your sludge treatment less costly and more sustainable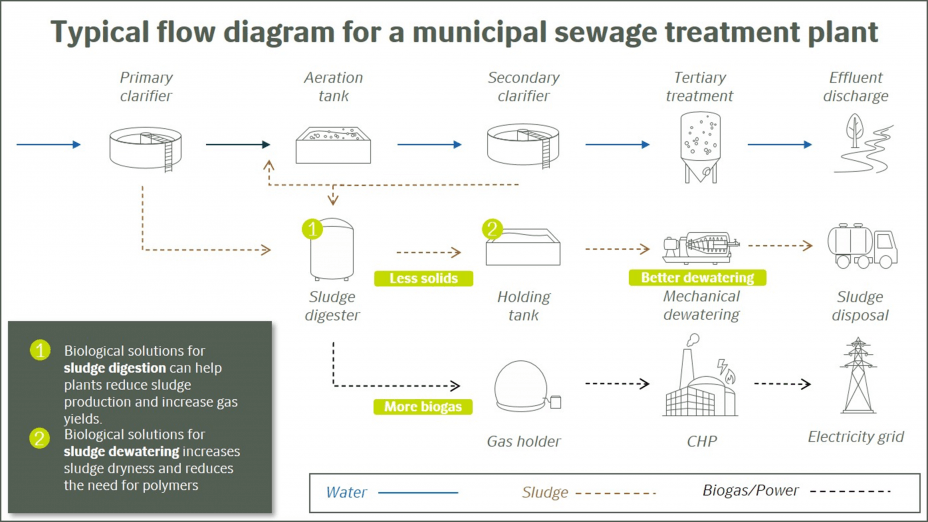 The diagram below illustrates how biological solutions from Novozymes add more value to your sludge treatment through improved digestion and dewatering. Enzymes and microbes for sludge digestion improve gas yields and minimize sludge production. Enzymes used for sludge dewatering contribute to a drier sludge cake after dewatering (i.e. a higher solids percentage in the dewatered sludge).
Our solutions for sludge management
Stay updated and connected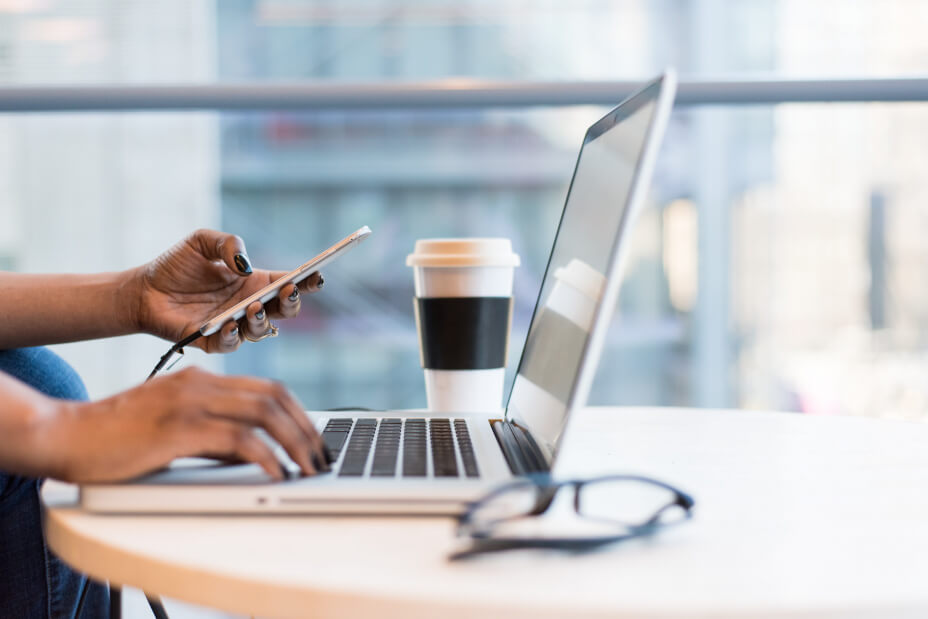 Stay updated and connected
We want to keep you informed and updated — from business opportunities to trends and technical insights.
Sign up to our monthly newsletter, which features relevant content to help you get the most out of your operations.
Contact