When to source, brew, package, and release seasonal beer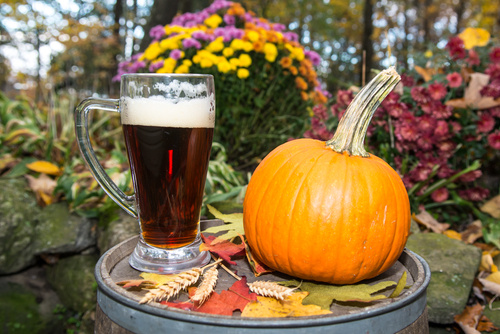 When to source, brew, package, and release seasonal beer
When should you source, brew, package, and release seasonal product? - In short, as early as possible.
Sourcing ingredients for seasonal brews can be challenging at times, but advanced planning will always help. World events such as drought and flooding are well known obstacles, but over the last two years logistic and economic developments have furthered the burden. Extended freight times and limited availability can cause rescheduling nightmares, or worse yet, discontinuation of product lines. In order to protect your business from fluctuations, it is best to diversify your supply chain and keep proper inventory levels.
Two main factors typically dictate seasonal offerings: a unique ingredient, or a specific timeline/purpose. Acai berries and anniversaries abound, but how about cotton-candy seltzer for an 80's pop band performance? Betel leaf and lemongrass pale ale to support the craft brewers of India? Chai-cinnamon stout to survive the in-laws' holiday party? Pick a special purpose that identifies with your operation and your customers. These offerings should endear, excite, and reward.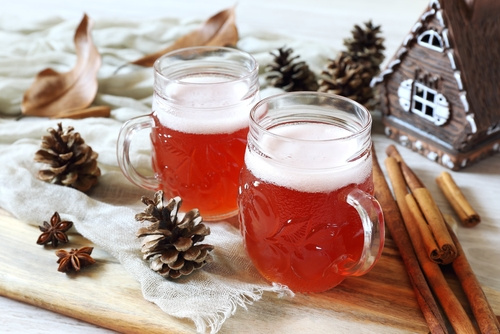 Despite the old adage, holidays do not sneak up on us. These targeted specialties should be the easiest to plan for. Depending on the yeast strain and conditioning perimeters, walk back your calendar to plan an appropriate brew date. Best practice is to add it in the smartphone alerts. Unique ingredients are usually much more challenging. Every brewer loves(?) to make a pumpkin ale, and availability is almost certain. The question is, easy-peasy spice mix, or real-deal pumpkin pumping? A surprise pallet of over ripe paw-paws can make a great one-off, but you'll need to act quickly before they begin to mold. If you have a specific agricultural product in mind, try to brew the week after peak field harvest. This should offer you the best items at the lowest prices. Need a quick holiday special? - For some great all-spice, nutmeg, cinnamon, ginger or clove, check out The Spice House.
Some brewing additives are quite stable, and others not so much. Cocoa nibs, coffee beans, coriander, and chamomile all start with C, but also tend to be pretty stable over extended periods. A few months is easily achievable with proper storage. Oxygen is a familiar enemy to brewing, and fresh ingredients are no stranger to its destruction. Keeping your nibs, beans, seeds, and flowers whole will reduce the surface area contact for oxygen, helping to preserve the "fresh" characteristic a bit longer. Grinding, roasting, or bruising ingredients just prior to inclusion can express maximum flavor into the brew. If you are storing extras, be sure to keep them tightly sealed in a dark, dry place.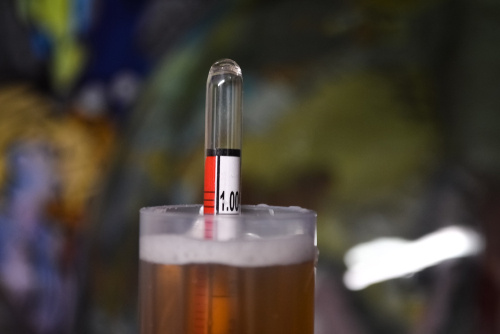 Choosing a projected release date is a good first step for any seasonal brew. From there, plan 4 weeks to process an ale brew, and 6 weeks for a lager. Add another two weeks to source ingredients, if they need to be imported or manufactured. With this amount of time, you should be able to overcome most common obstructions and remain on schedule. Although this may seem like overkill, it is important to remember the short window for retailing seasonal products. Distributors and major retailers will have a cut-off date for placements.
Brewing should be done at the earliest opportunity to ensure adequate fermentation and conditioning time. Seasonal brews are often experimental in nature, so unexpected results can and will occur. It is strongly advised to avoid brewing a seasonal batch until all ingredients are physically located in your warehouse, and plan two batches (or more) when possible. This will give you room to adjust the subsequent batch(es) and correct deviations.
Certain items (fruits, berries, honey, etc) can contain high levels of fermentable sugars and (typically) should be added during active fermentation. Extra care (and time) should be taken with amyloglucosidase positive microbes, because they can exhibit a "stall" in fermentation. Failure to do so can result in a "secondary" fermentation, possibly in finished package. Over carbonation and flavor profile drift may not be terrible, however extreme cases can cause exploding cans or bottles. If the "active" window for adding these products passes, it is possible to stabilize finished product with sulfites, pasteurization or filtration in most cases.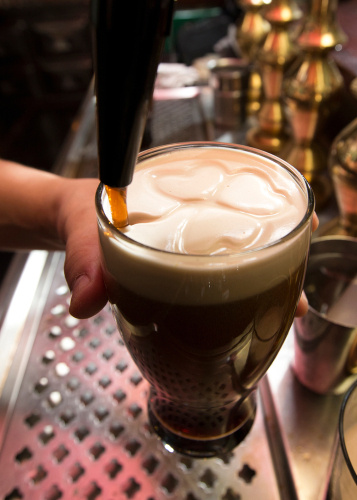 Packaging the seasonal offerings should not take place until the product is confirmed stable. Check specific gravity readings for several days to verify yeast activity has ceased, before lowering the temperature to close to freezing. After transferring/filtering/centrifuging the green beer into a packaging vessel, verify dissolved oxygen levels. If needed, scrub with co2 to remove excess dissolved oxygen, then carbonate to the desired level. Check your product via organoleptic sensory analysis. This should always be a final human interface point, just before packaging. Finally, consider the shelf-life of your product when planning to package. Beers with longer shelf stability will be more forgiving on retail shelves, so get them out early!
If you have an ideal date for your product consumption, say March 17, then plan to be on the retail shelf at least 60 days earlier, by mid-January. Customers will have an opportunity to view your product several times (and hopefully buy it) prior to the actual event date, and yet still allow you some stability buffer for any lingering product on the shelf post-event.
Generating a sense of urgency can benefit sales, and few things do that better than limited offerings. Whether you take advantage of some pre-mixed flavors from Amoretti or make your own in-house concoction, the excitement from new flavors is undeniable. There are always plenty of reasons to celebrate, so consider adding something special to your next brew!

Meet the Author
J.D. Angell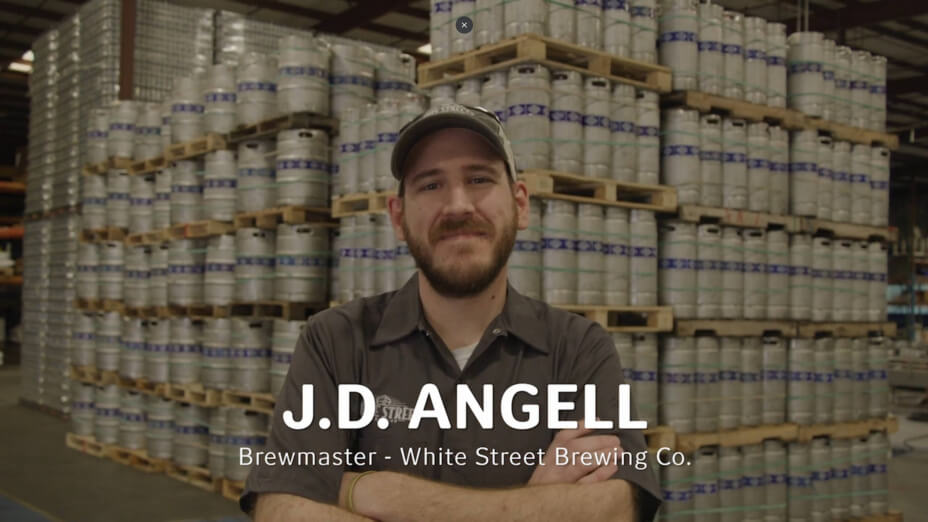 Meet the Author
J.D. Angell
After several years of providing hazardous materials training and maintenance for the world's largest brewing facility, JD began home brewing countless varieties of craft beer. Some early success and a detour with industrial scientific research engaged his interests in industrial equipment and complex science, while working at a liquid yeast supplier pointed him specifically towards enzymes. Currently heading Bircus Brewing Company in Ludlow, KY, JD blends contemporary flavors with traditional science and innovative techniques. With over a decade of operational brewing and independent contracting experience across 5 time zones, he has amassed a plethora of knowledge to share with fellow brewers.
Contact