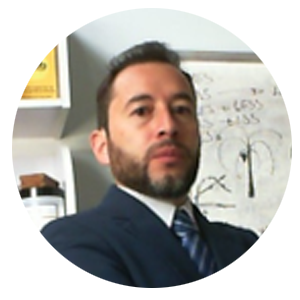 Andrés Cardozo V.
DERSA Detergentes Ltda
Laundry Market Segmentation Proposal
Professional in Chemical Engineering with sixteen (16) years of experience in product design and development, applied research, regulatory and environmental affairs. MBA from Westfield Business School and Master in Process Design and Management, complementary training in Decision Management, Risk Management, Project Management, Innovation and Creativity, Data Science and Artificial Intelligence.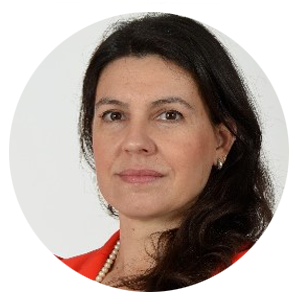 Luciane Sereda
Electrolux
Laundry - New trends toward sustainable care
Graduated in Industrial Pharmacy from the Federal University of Paraná. She holds a Masters and PhD in Polymer Science and Technology from the Institute of Macromolecules Professor Eloisa Mano, (UFRJ), MBA in Project Management, Marketing and Post-MBA in Advanced Project Management from Fundação Getúlio Vargas. She has 20 years of experience in innovation, working as researcher, project and innovation manager in companies such as Solvay and Braskem. Currently she is a specialist in Laundry product line (Fabric and Dish Care) at Electrolux for Latin America.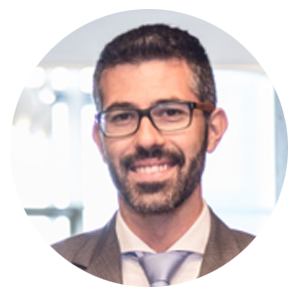 Emanuele Caimi
Ballestra
Minimizing 1,4-dioxane in Ethoxysulphates: technology and future trends
Emanuele joined Desmet Ballestra S.p.A. in 2007 in Proposals & Sales activities. Starting from 2010, he covered increasing responsibilities in the Sales team, becoming Sales Area Manager for the South East Asian market in 2015 and later for North & Latin America. As of 2020, he took the position of Sales Director for the Surfactants and Detergents business. Starting from January 2022, upon integrating Ballestra and Mazzoni activities, he was appointed as Head of Sales, Proposals and After Sales for the Detergents, Soap and Surfactants business unit.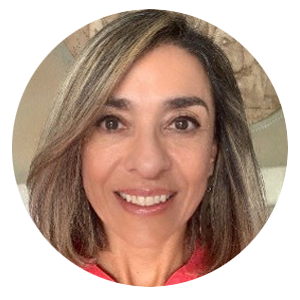 Elizabeth Huerta Diep
Henkel
It has never been so easy to buy
Professional in the detergent industry with 28 years of experience: 20 years at Procter & Gamble and 8 years at Henkel. Process engineer in the food industry with a master's degree in business administration. Experienced in teaching and market research.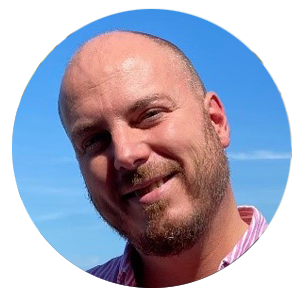 Caspar van Leeuwen, MSc
CFT
World of Performance - Testing of detergents and cleaning agents
Caspar van Leeuwen started helping to code samples at a young age at the company founded by his father Cas van Leeuwen Sr.: Center For Testmaterials BV (CFT), in 1989. He officially worked at CFT since 1998. At that time he started with a course in detergent chemistry from the Palm Oil Board in Kuala Lumpur, Malaysia. Just before finishing his Master's degree in Business Marketing at Erasmus University Rotterdam (The Netherlands), he was appointed Commercial Director of CFT. Since 2008 he is owner and managing director of Center For Testmaterials BV, a global supplier of test materials for the entire detergent and cleaning industry.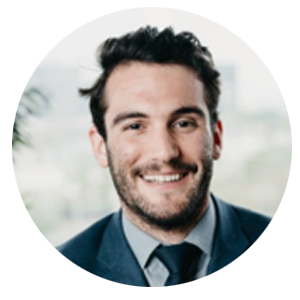 Lucas Hall
ICIS
What to expect from commodity chemicals and packaging polymers markets?
Lucas Hall is Senior Markets Editor at ICIS covering Fatty Acids, Fatty Alcohols, and Glycerine markets, including glycerine export markets in Argentina and Brazil. Lucas holds a bachelor's degree in Latin American Studies from Union College in New York state. Lucas has been with ICIS for 5 years. He is experienced in data intelligence, having worked prior to ICIS in travel threat intelligence for Europe and Latin America at AIG. Included in his coverage of commodities markets, Lucas provides insights on commodities prices, supply and demand, trade flows, market trends and news impacting the industry, combining the intelligence of his colleagues in Asia and Europe to deliver a total view of these markets to clients worldwide.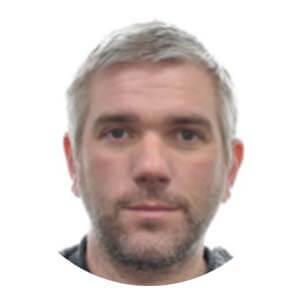 Ian Bell
Euromonitor
Fabric Care in Latin America: Trends and Opportunities At Time Of Change
Ian is a Global Lead at Euromonitor International with a focus on home and technology . Based in London, he has more than 10 years of experience in the industry.
Ian leads on two of the core pillars of content creation and industry engagement within Euromonitor's Home and Technology research team.
Ian advises clients across a range of industries on threats and opportunities emanating from changing technology, lifestyle trends and sustainability (to name three) on future business objectives. For example, leveraging pan industry perspectives to illuminate how connectivity and smart home are changing the face of fmcg and durables through big picture topics such as consumers systems, new business models and the future home.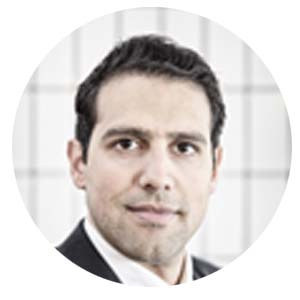 Carlos Ocampo
Novozymes
The way to biological detergents
Carlos is the Marketing Director for Laundry at Novozymes. Since joining Novozymes, he had various leadership positions in the Household Care and Bioenergy divisions. He worked at McKinsey between 2003 and 2013 and has an MBA from Columbia Business School.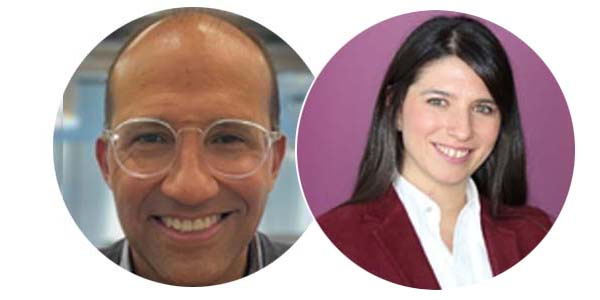 Alonso Acosta & Angelina Celorio
Givaudan
Bringing naturality in an exciting and affordable way to Latin Americans
Alonso Acosta is a fragrance industry professional with 22 years of experience in Givaudan and international experience in various management positions in Venezuela, Colombia, United States and Mexico. Venezuelan, with training in the areas of Administration, Senior Management, Leadership and Change and Coaching, Alonso is currently in the Commercial Direction for North Latin America for Givaudan's Consumer Products business based in Mexico City and leads the business strategy for Mexico, Central America, Andean and the Caribbean.
Angelina Cerlorio has more than 20 years of experience in the business world collaborating in companies such as L'Oreal, Nestlé, and other companies in the fragrance industry, where her passion for this industry was born, working in commercial and marketing positions and developing in positions linked to innovation, new product development and business. Angelina holds a Bachelor's Degree in Marketing from Tec de Monterrey, a Master's Degree in Business Innovation and participated in IPADE's Senior Management program.
She joined Givaudan in 2017 as Director of the Apparel Care Category in Latin America North, where she brings her experience, leadership and continues to innovate with new models and strategies for fragrance creation. She is also currently a member of the wellness committee for Givaudan Mexico.
Pablo Rodriguez
Aliada
Evolution of regulations in Latin America
Pablo is an Industrial Engineer, he leads the Latin American Association of the Hygiene and Cleaning Products Industry since 2017, he is an industry professional with 33 years of experience in Unilever, he has worked in Argentina, and Brazil with responsibilities in Latin American operations.
He had a wide participation in Associations of Hygiene and Cleaning Products Industries, Personal Hygiene Products, Aerosols, as well as Logistics.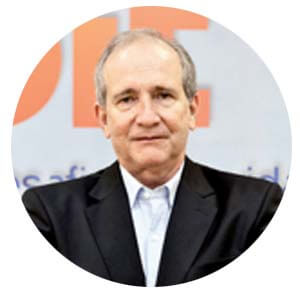 Fernando Pimentel
Abit
Trends in textile fibers as key to product formulations
Chairman of the Board of Directors of Abit since 2017, born in Rio de Janeiro, graduated in Economics and Business Administration from Faculdade Candido Mendes with a specialization in Marketing. He has worked in the Textile and Apparel Sector since 1977, both in the domestic and international markets. From 2005 to 2016 he held the position of Managing Director of the Brazilian Textile and Apparel Industry Association - Abit.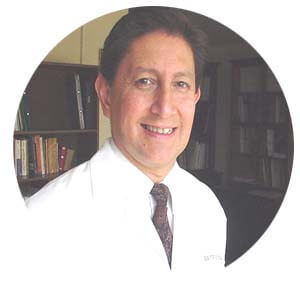 Rodrigo Olmedo
Consumertec
A modern approach to whiteness in Latin America, without optical brightners
Rodrigo Olmedo is the General Manager of CONSUMERTEC, with more than 38 years of experience in comparative studies of consumer products in a global scope. Rodrigo has led the development of unique technological tools (laboratory protocols, grimy monitor, Laundry-VR™ and VR-Clicks™) with a focus on consumers' perception of benefits, which are used in projects to maintain-improve product margins, sustain brand claims verifiable by consumers or in new product projects with lower environmental footprint.
Rodrigo has a degree in Chemistry from the Catholic University of Ecuador and a specialty in Neurobiology of Perception from the Duke Institute of Brain Sciences, Duke University, USA.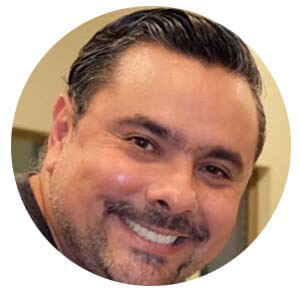 Roberto Ramirez
Rent the Runway
Cleaning and circular economy
Roberto is an Industrial and Systems Engineer with a master in Business Administration. Roberto is an expert in manufacturing operations and E-commerce. He has over 22 years of experience working for companies like Amazon and Lafarge Industries in the United States. For the last two years, Roberto has been the Vice President of Operations at Rent the Runway, a pioneer company in the garment rental industry and circular economy, where he has focused on extending the life of garments through efficient cleaning processes maximizing business and enviromental sustainability.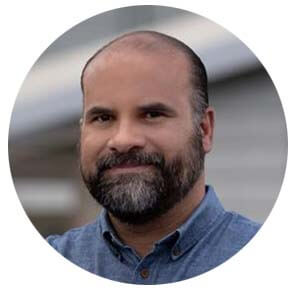 Jesús Ferris
Cesar Iglesias
Evolution of a family business as a benchmark of success in home care
Jesús Feris is Vice President of Operations and Member of the Board of Directors of César Iglesias, where he has contributed to the transformation of the company, from a family business to becoming the first company to go public in the Dominican Republic. Jesús is a chemical engineer by profession with a specialty in Quality Management from Barna Management School. Since 1996 he has been actively involved in leading planning, purchasing, assembly, start-up and operation processes of the more than 20 factories that make up the César Iglesias industrial park, considered a benchmark for technology, variety and quality in the industry.