New enzyme helps poultry farmers produce more from less feed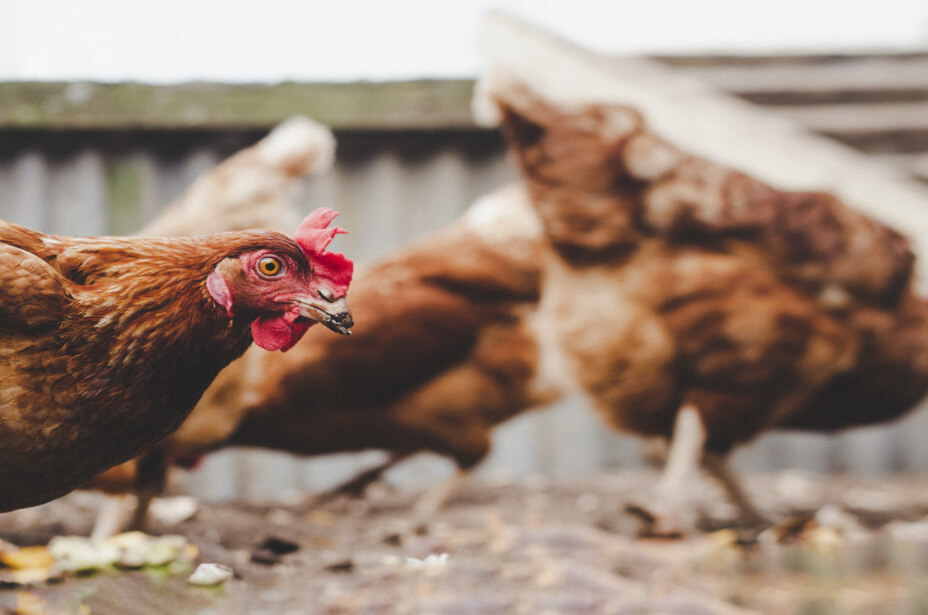 New enzyme helps poultry farmers produce more from less feed
Novozymes and DSM launch the world's first enzyme to improve gut functionality for broiler chickens. It enables broilers to better take up nutrients, and poultry farmers can use less feed and move towards a more sustainable production.
Novozymes, world leader in biological solutions, and DSM, world leader in animal nutrition, announce the launch of BalanciusTM, a new feed additive for broiler chickens.

"Balancius is the first and only feed additive that works by improving gut health for chickens. It allows broilers to better take up nutrients from feed, thus helping them to grow better and farmers to use less feed. No other technology works like this," says Susanne Palsten Buchardt, Vice President at Novozymes.

As the global population grows, the UN has pointed to food production and climate action as some of the biggest challenges in the world. At the same time, consumers are looking for high quality, affordable food as part of a healthy, balanced diet. Improving efficiency in food production is also a challenge.

"These challenges require game-changing, nutritional solutions," says David Blakemore, President Animal Nutrition and Health at DSM. "Balancius is the first and only feed ingredient of its kind that works in the intestine to improve feed efficiency and increase sustainable product yield."

Balancius works by removing bacterial cell debris from the chicken's gut, enabling farmers to produce 3% more food from the same amount of feed. Considering that up to 70% of a farmer's total production costs goes towards feed, Balancius can significantly cut costs and lower the environmental impact of food production.

If Balancius were used for all broilers in Latin America and North America, the total greenhouse gas emission saving potential is 4.2 million tons of CO2. Using the solution in Latin America corresponds to 500,000 Brazilian people's annual emissions1.

Discovered in nature
Balancius is an enzymatic solution based on a naturally occurring enzyme, muramidase, originating from a rare fungus found in a pigsty in Japan in 1984.

"Balancius is the latest and most important innovation from the alliance between Novozymes and DSM. It shows how much we can achieve with our innovation within animal nutrition," says David Blakemore and Susanne Palsten Buchardt.

The product is initially launched in Latin America and the US.

Read DSM's official press release here.

1. Calculations by Novozymes
Contact