Did you know 35% of the world's harvest of fisheries and aquaculture is either lost or wasted?
Did you know 35% of the world's harvest of fisheries and aquaculture is either lost or wasted?
Protease enzymes can help you reduce waste and get more out of your animal co-products by breaking down proteins into smaller peptides and amino acids.
Add value to your final products

One of the major goals of the seafood-processing industry is to add value to final products, including the ready-to-eat or low preparation seafood products that are increasingly popular. In fish-fillet production, only a fraction of the available fish is used, and the rest is often discarded as low-value coproducts or used as animal feed. Instead these can be used to create a new higher value stream.
Increase yield and save costs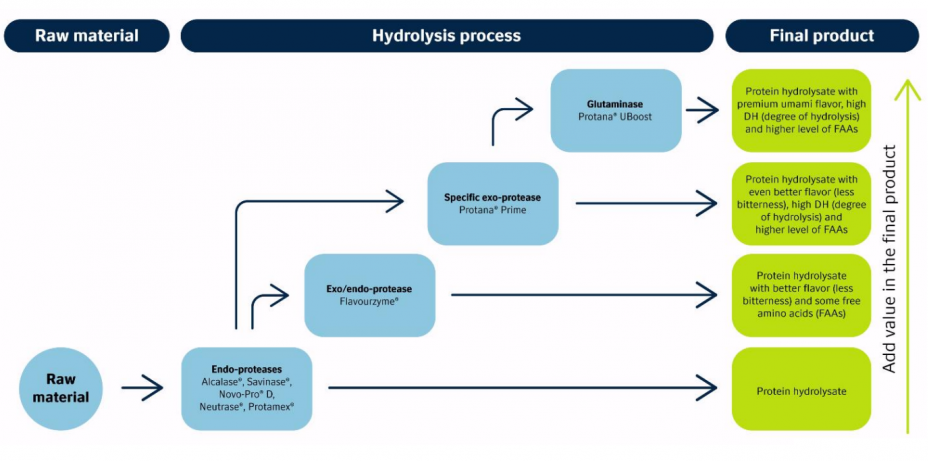 The enzymatic process increases yield and develops higher-quality fish-derived products. This gentle but highly effective process reduces viscosity and thus saves on energy use. It reduces cleaning costs, since treated fish is less likely to stick to surfaces.
Protease enzymes are also used in the preparation of surimi, a popular seafood ingredient made from fish flesh that has been deboned and minced. The proteolytic activity of microbial enzymes helps to remove excess fat and connective tissue, as well as solubilize myofibrillar proteins to improve gelation properties.

Maximize the value of co-products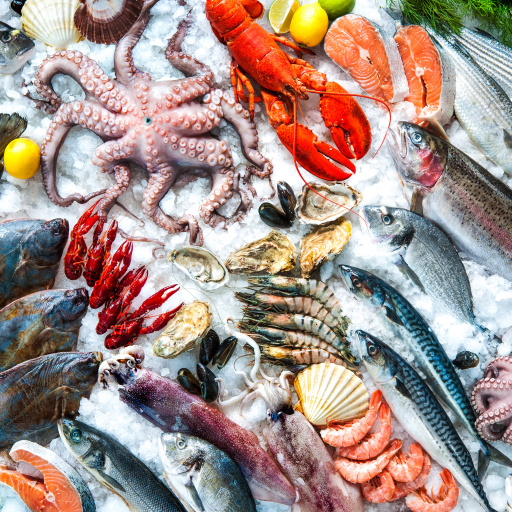 Maximize the value of co-products
With Novozymes enzymes, processors gain an efficient tool to maximize the value of seafood. Enzymes let you convert low value co-products into high-value protein-rich ingredients, including fish and seafood protein extracts (FPEs), natural flavors and flavor enhancers.
You can create good-quality flavored stocks, broths and bouillons, as well as a clean bone fraction suitable for gelatin processing. Any type of seafood can be used, including all types of fish, crab, lobster, clams, krill, shrimp, langoustine, and more.
Your trusted enzyme supplier
Novozymes is your trusted enzyme supplier for animal protein processing with best-in-class capabilities and the broadest portfolio in the industry, including enzymes with unique functionalities and enzymes suitable for organic production.
Please contact us to learn more about how protease enzymes can help you get more out of your animal co-products.
Superior know-how in technical implementation

Reliable supply chain with state-of-the-art production facilities in four continents

Best-in-class industrial microbial enzymes with consistent product quality. Superior performance compared to animal and plant based enzymes

Our enzymes can help reduce the CO2 footprint of final products

All our enzymes have gone through the strictest safety tests
Need help deciding which enzyme is best?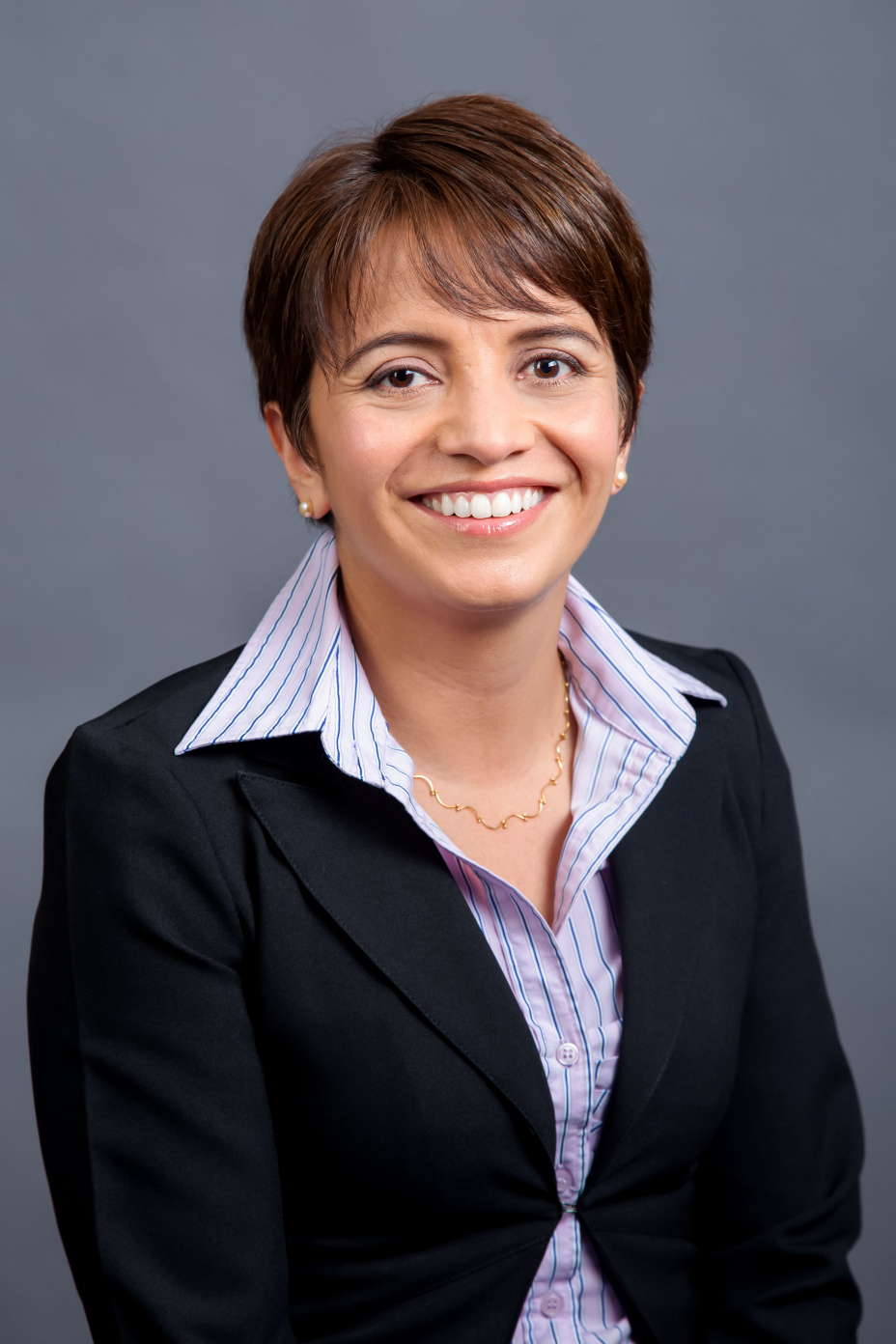 Need help deciding which enzyme is best?
Cynthia Machado is a Technical Services Senior Scientist at Novozymes NA, supporting the Consumer and BioSolutions' business. Dr. Machado obtained her M.S. (2006) and Ph.D. (2010) degrees in Food Science from Purdue University, Indiana.
Her areas of research were on the antioxidant activity of the phenolic compounds, and nutritional and physical improvement of storage proteins in common beans (Phaseolus vulgaris) by using Transglutaminase. Dr. Machado obtained her B.S. degree in Food Science and Technology from Zamorando University in Honduras (2002). Dr. Machado is a member of IFT, a mentor for Emerging Leaders Network Program at IFT, and a founder of a mentoring program for Zamorando alumni in the U.S.
Contact