How to reduce soaking and liming times by up to 80%
How to reduce soaking and liming times by up to 80%
Enzymes offer clear advantages during several phases of collagen production.
Superior method for collagen peptide hydrolysis
Our high quality microbial enzymes can help produce both high and low degree collagen hydrolysates. And consistently produce clean tasting collagen hydrolysates and can help prevent color formation of the final product.
In contrast to the chemical processing method, microbial enzymes preserve the biological active substances of collagen, do not produce unwanted by-products and are more environmentally friendly. The enzymatic process also offers better process control and yields lower ash content than chemical alternatives.
In the soaking step, enzymes can break down pectins and other complex carbohydrates, allowing water to penetrate the animal skin and bone more quickly. This can lead to a reduction in soaking time by up to 80%.
In the liming process, enzymes can break down collagen into smaller peptides, which helps to reduce the overall processing time.

Explore the benefits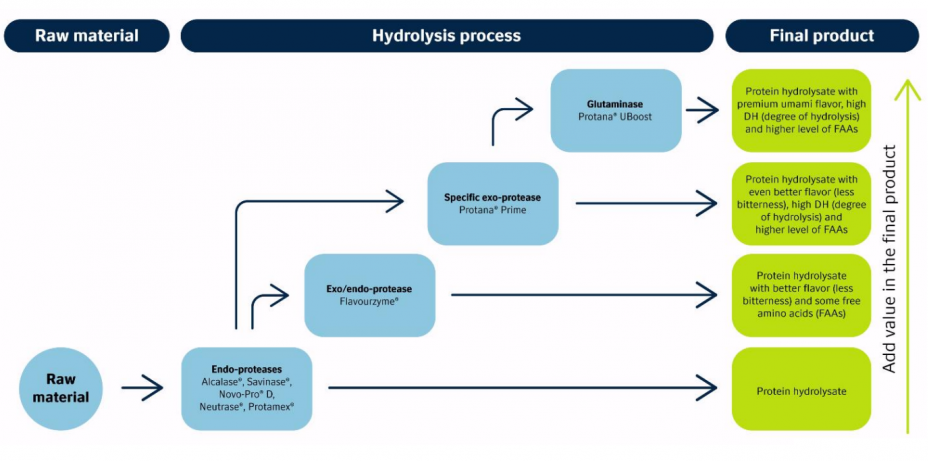 Produce high-value collagen with microbial enzymes. Enzymes can help improve the quality of raw materials, maximize the quality of your products, and reduce production time and costs.
What could this mean for your business?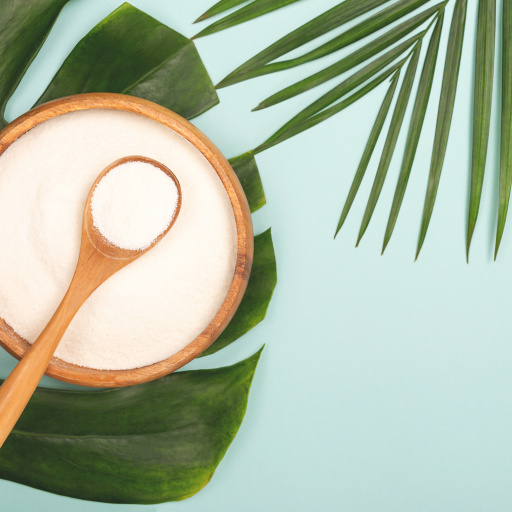 What could this mean for your business?
If you are looking for ways to improve the efficiency of your collagen production, enzymes could be the answer. Enzymatic hydrolysis can offer a number of benefits, including shorter processing times, improved product quality, and lower costs.

Contact us today to learn more about how our enzymes can help your business.

Your trusted enzyme supplier
Novozymes is your trusted enzyme supplier for animal protein processing with best-in-class capabilities and the broadest portfolio in the industry, including enzymes with unique functionalities and enzymes suitable for organic production.
Please contact us to learn more about how protease enzymes can help you get more out of your animal co-products.
Superior know-how in technical implementation

Reliable supply chain with state-of-the-art production facilities in four continents

Best-in-class industrial microbial enzymes with consistent product quality. Superior performance compared to animal and plant based enzymes

Our enzymes can help reduce the CO2 footprint of final products

All our enzymes have gone through the strictest safety tests
Need help deciding which enzyme is best?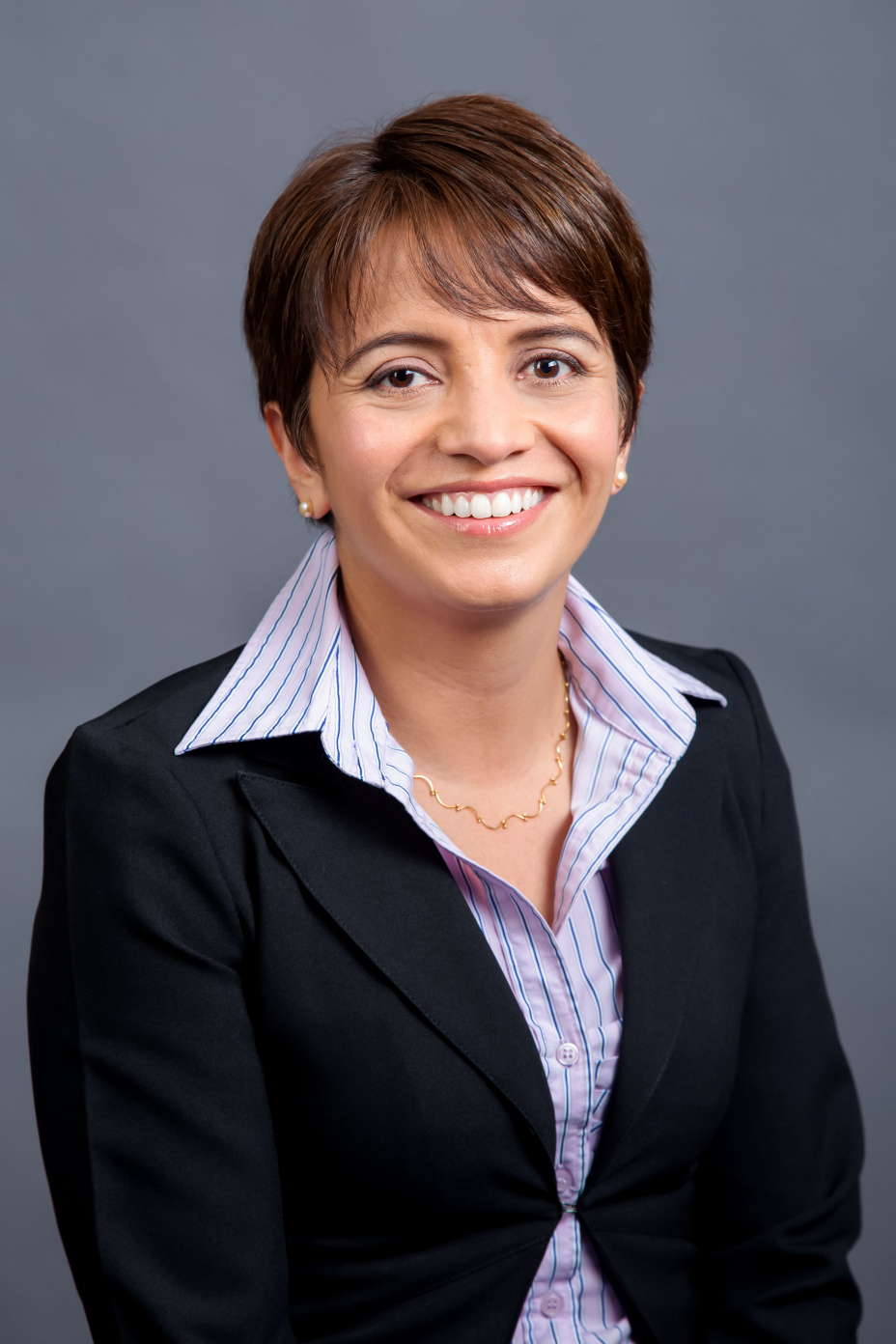 Need help deciding which enzyme is best?
Cynthia Machado is a Technical Services Senior Scientist at Novozymes NA, supporting the Consumer and BioSolutions' business. Dr. Machado obtained her M.S. (2006) and Ph.D. (2010) degrees in Food Science from Purdue University, Indiana.
Her areas of research were on the antioxidant activity of the phenolic compounds, and nutritional and physical improvement of storage proteins in common beans (Phaseolus vulgaris) by using Transglutaminase. Dr. Machado obtained her B.S. degree in Food Science and Technology from Zamorando University in Honduras (2002). Dr. Machado is a member of IFT, a mentor for Emerging Leaders Network Program at IFT, and a founder of a mentoring program for Zamorando alumni in the U.S.
Contact