Impactful technologies for more sustainable crop production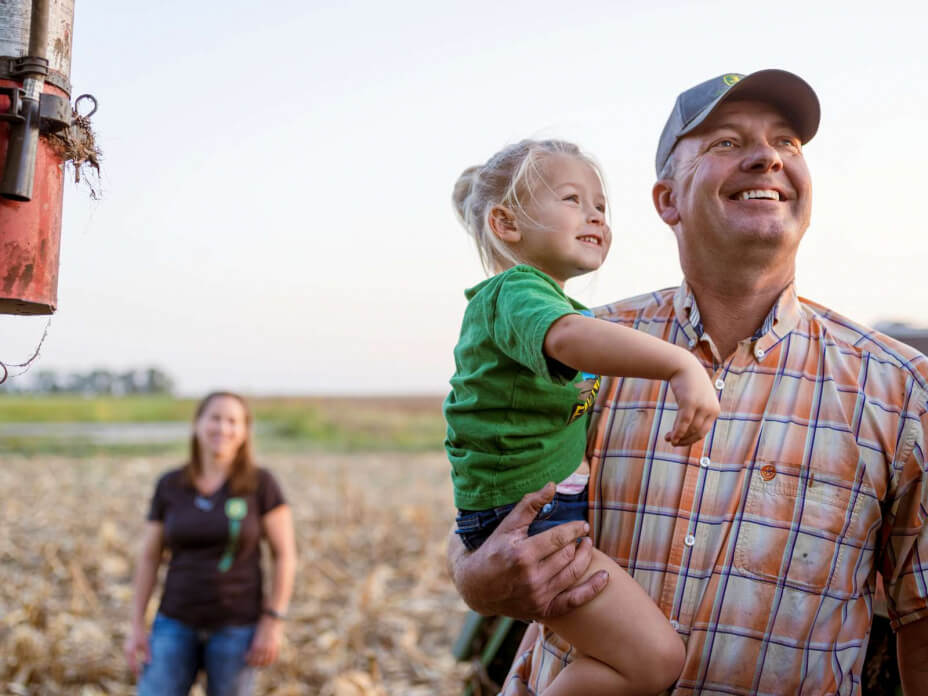 Ag retailers and farmers face significant challenges to their livelihood many of which biologicals can help address. These challenges include climate impacts, evolving pest pressures, resistant pests, regulatory changes, a growing population requiring more food, as well as growing consumer demand for sustainably produced food.
Ag retailers almost universally plan to increase or maintain their use of biological products in the next year, according to information presented at the BioAg World Congress. That being said, surveys indicate one of the biggest barriers to adoption is a lack of trust in product performance. With less regulation and standardization than synthetic chemistries, biological products and companies have proliferated.
"I want customers to have a healthy dose of skepticism. I want them to hold our industry to a high standard. It's a bar we are prepared to meet and exceed at Novozymes BioAg,"
says Jason Ward, director of commercial operations in North America.
"Novozymes invests heavily in lab, greenhouse, replicated and commercial trials to prove the performance of our products. We also participate in commercial testing programs, including WinField Answer Plot®. We do this to separate ourselves from the noise in the marketplace and give growers confidence."
Bioinnovation leader
Novozymes has been working with nature's problem solvers for more than 70 years and is the global leader in microbial and enzymatic solutions. Its scientists deliver new biosolutions to a broad range of industries including crops, biofuels, animal health, home and consumer products.
Novozymes BioAg invests 13% of its revenue in research and development and has a team of 120 researchers dedicated to ag biological research for crop production.
The company's research is focused on bioyield and biocontrol technologies for crops. Bioyield products enhance plant nutrition and stimulate plant growth. Biocontrol products supplement, enhance or replace chemical pesticides that protect crops from insects and disease. Novozymes BioAg seeks bioinnovations that improve agricultural productivity and efficiency while preserving the planet's resources.
Multi-partner approach delivers solutions
Recognized as a biological leader, Novozymes BioAg is partnering with major manufacturers and distributors to deliver solutions to farmers. Novozymes BioAg has global agreements and partnerships with Bayer, Syngenta, FMC, UPL and Nexus BioAg.
This multi-partner strategy leverages each company's strengths and expertise to develop, validate and bring better biological products to more farms, faster. It encourages access and investment in the best solutions. For example, a recent collaboration with FMC will focus on enzyme-based biocontrol technology for combination products with FMC's diamide insecticide technology and biofungicides for soybean diseases including Asian soybean rust.
"The biological arena is finally being recognized as viable for the ag space. That's because the innovations delivered in products are more effective and provide more value to farmers,"
says Bryan Brochin, director of marketing and strategy, Novozymes BioAg.
"We're excited about the role biologicals will play in the success of farmers and the future of agriculture."
Partner with us
Your innovation partner
Our commitment to innovation has helped us develop the world's leading microbial inoculant, biostimulant and biocontrol solutions portfolio.

By partnering with us, you could make that commitment work for your business.
Our partner-focused innovations are built on:
Investment, with around 14% of our revenue going towards research and development

Vertical integration from discovery to production. That leads to close cooperation between our R&D and commercial teams

A global presence, with fermentation facilities across the globe ensuring that you can trust us to deliver on time

World-leading formulation technologies that promote homogeneity and stability in our products
Contact