White paper: The fiber opportunity in dairy
Want to learn more  about how to replace  sugar  with dietary fiber  in dairy products  without losing  their sweetness? 
Dairies have the added pressure of reducing sugar in their products – a continuing consumer trend that is already making reformulation a key focus. Download our free  paper to learn all you need to know about  our biological solution  Saphera® Fiber.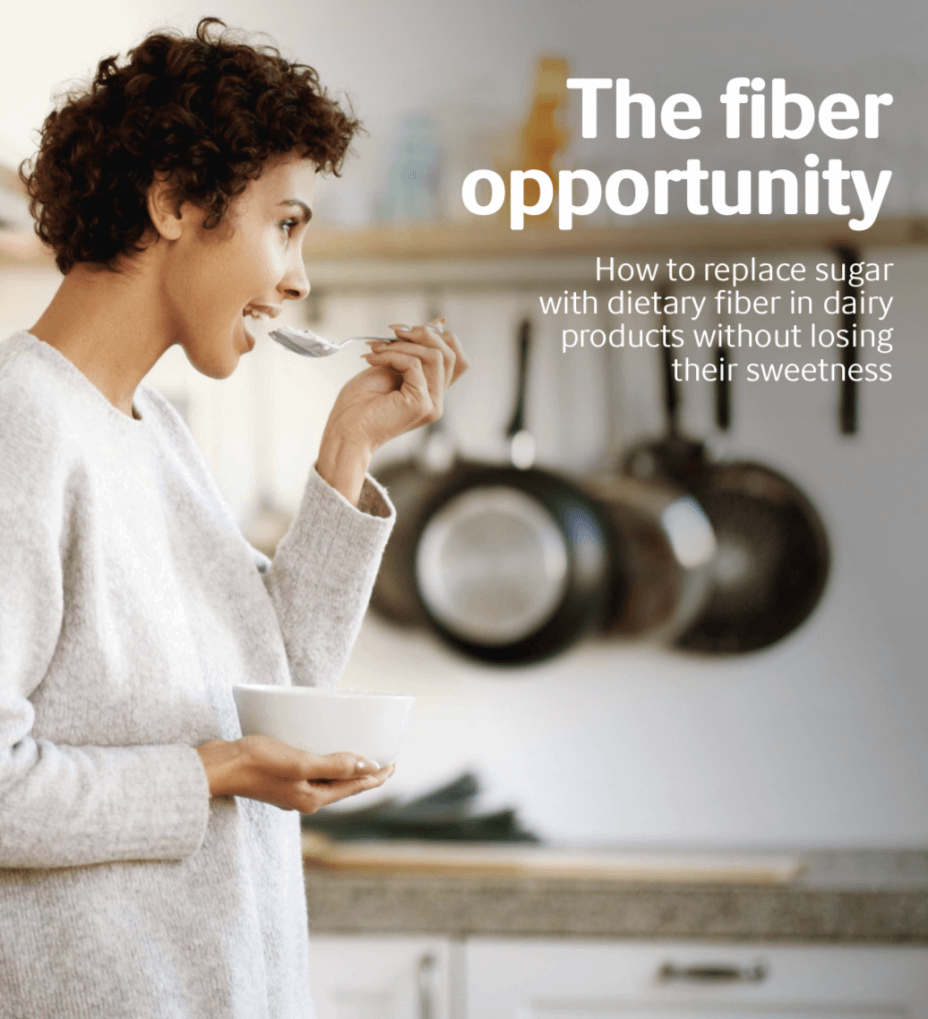 Learn more about  Saphera® Fiber. 
Contact