Upgrade Your Soybean Yield Potential With Enhanced Optimize® FXC DS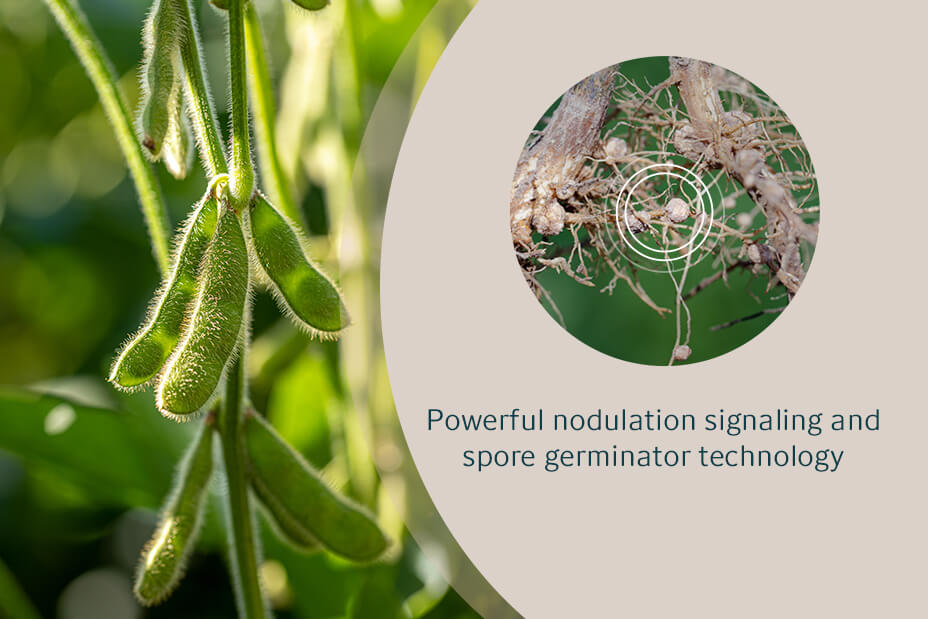 Upgrade Your Soybean Yield Potential With Enhanced Optimize® FXC DS
Optimize® is a biological inoculant that needs no introduction. For more than 20 years, it has set the standard for soybean seed treatments, promoting nitrogen fixation, root development and yield potential. Now it's stepping into the spotlight for the 2023 growing season with an upgraded formulation that offers soybean growers even greater results.
Designed For Performance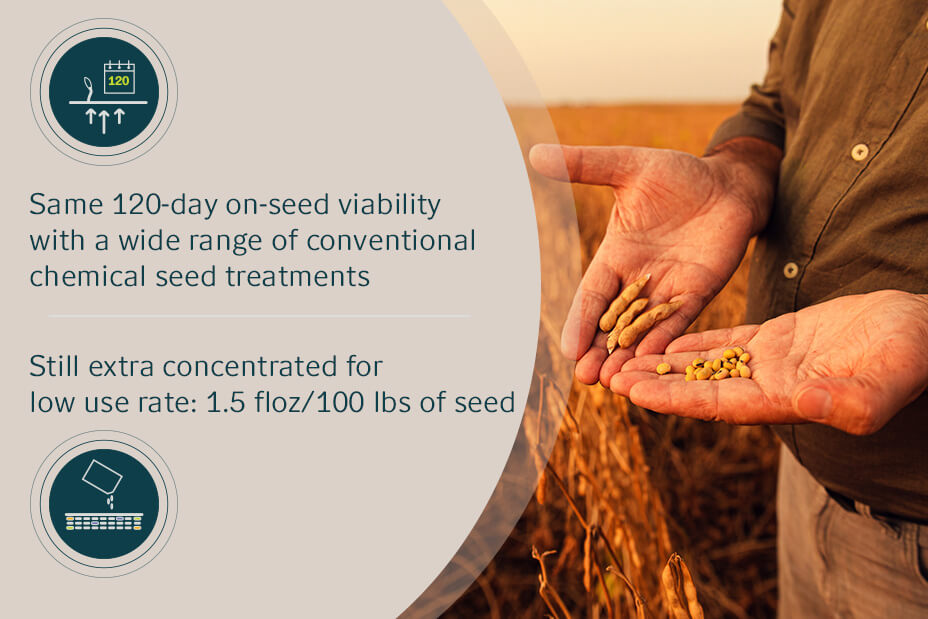 Designed For Performance
The new formulation of Optimize® FXC DS combines dual strain Bradyrhizobium japonicum with fortified LCO Promoter Technology® to increase the plant's nitrogen fixation, ability to access soil nutrients and drive better water absorption for more consistent yields.
How?
Two strains of Bradyrhizobium support growth and performance in a broader range of soils and growing conditions. Significantly higher concentrations of LCO encourage earlier nodule formation and mycorrhizal associations for more nitrogen fixation potential. These functions help expand root volume for better crop resilience across multiple growing conditions.
"I like to think of it as a way to build roots that don't just consist of major road systems like interstates and highways, but also contain byways, streets, gravel paths and trails to ensure crops have as much access to nutrients and moisture as possible. This is especially helpful during droughts or in drier soils," explained Novozymes® BioAg Technical Sales Manager Travis Berg.
Developed For Ease of Use
Developed For Ease of Use
Not only is it more productive and consistent than its predecessor, new Optimize FXC DS is also incredibly easy to fit into most seed treatment programs. It has a 120-days of on-seed viability and is compatible with many seed treatments in the market. In addition, its low use rate of 1.5 oz./100 lbs. of seed means just a little real estate on seed packs a big punch.
"Optimize FXC DS was upgraded with today's farmers and retailers in mind," said Scott Schoper, Technical Sales Manager with Novozymes BioAg. "It's the same trusted technology, only more consistent because the LCO Promoter Technology is in the extender, not the bladder. Its performance is proven in nearly every environment."
Optimize FXC DS is a great choice for any soybean farmer looking for ways to enhance plants' potential. This technology partners well with the full portfolio of Novozymes soybean products including JumpStart® on-seed for nutrient availability and Torque® IF for in-furrow application of LCO.
Are you ready to upgrade your soybean yield potential? Find out if new Optimize FXC DS is right for you by exploring the product page and asking your retailer about this seed treatment from Novozymes BioAg.
Think Bio-Logical.
Contact