Iceland-based Matis uses Novozymes BioRas® TAN to accelerate their important aquaculture research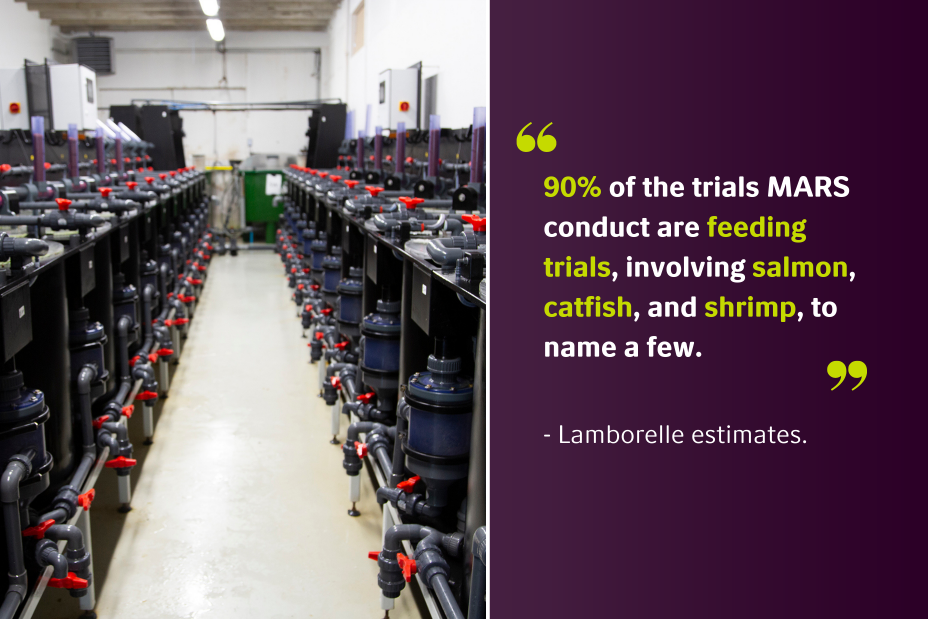 Iceland's aquaculture industry is booming: In fact, OECD reports the value of fish production topped $1.3 billion in 2018, with aquaculture accounting for 9% of that total. And so, it makes sense that Iceland-based food industry consultants and researchers Matis often collaborate on projects with food producers, universities, and food industry service providers – especially in aquaculture.

But if you want to learn more about life on MARS, Georges Lamborelle is the person to talk to.
"Our station is called MARS: Matis Aquaculture Research Station," explained Georges, who is the station's manager. The state-of-the-art research facility allows for testing of feed ingredients, water treatments, and other management practices for aquaculture. "This station is just one part of Matis."
At MARS, Georges estimates that 90% of the trials they conduct are feeding trials, involving salmon, catfish, and shrimp, to name a few. The facility is equipped with several recirculating aquaculture systems (RAS) to accommodate these trials, ranging from small to medium and large tanks. This gives Matis the flexibility to work with various fish sizes as well as different level of maturities.
The most experienced system at MARS is RAS-1, operating since early 2019. It consists of 36 black tanks with white bottoms, each with a capacity of 200 liters.
One challenge that Georges and his team face is when the systems need to switch from saltwater to freshwater, which occurs about three times per year. At that point, the biological filter, or biofilter, needs to be stopped and restarted – a process that can take between 3 weeks or 4 months depending on the conditions.
But, since the biofilter is such a key component in the filtration portion of the RAS – it's the primary place where biological nitrification occurs – the researchers need to have a reliable timeline for startup to adhere to their timelines and schedules. Downtime associated with waiting on a biofilter startup costs money and time regardless of whether it is in a research environment or full-scale production.
Feed formulation is carried out by Matís using a modern feed optimization software with collaborating experts.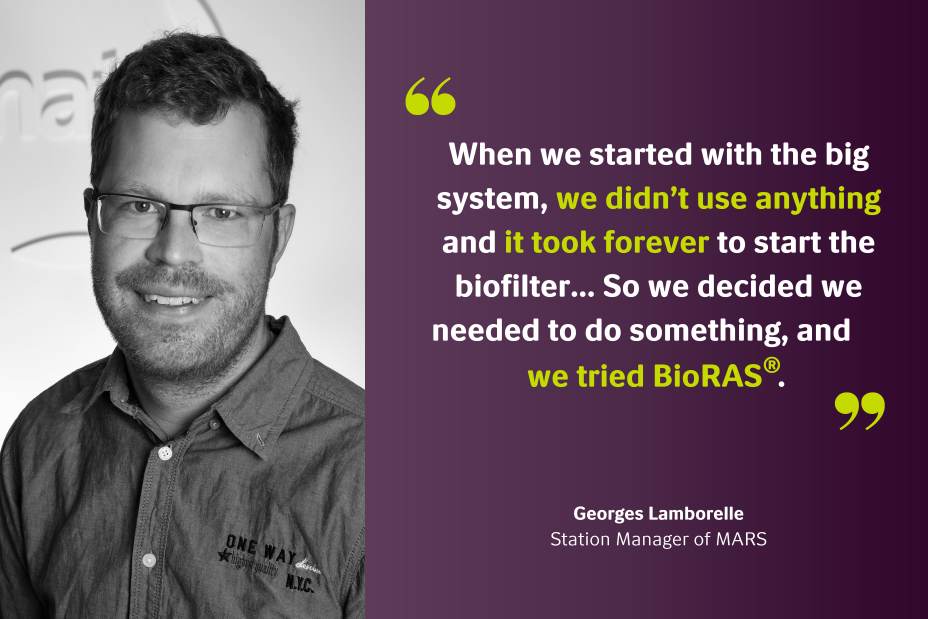 "When we started with the big system, we didn't use anything and it took forever to start the biofilter," Georges said. "So we decided we needed to do something, and we tried BioRas®."
BioRas® is a biological solution for RAS systems that consists of specially selected strains of nitrifying bacteria. Adding this when restarting a RAS environment can reduce biofilter start-up time by up to 50% while also enhancing reliability and predictability.
Georges added that they first tried BioRas® with the smallest system in December 2021 and noticed "a significant reduction" in how long the biofilter took to start up. They now use the product on both the small and medium systems, as those are used for both saltwater and freshwater, depending on the needs of the client. This reduction in downtime helps provide flexibility to Matis' clients through reduced wait time between new trials.
"We'll continue using BioRas®," he said, "mainly when changing from saltwater to freshwater."
As for whether Georges recommends BioRas®?
"Commercial farms will definitely benefit from BioRas® for starting the biofilter," he said.
BioRas® TAN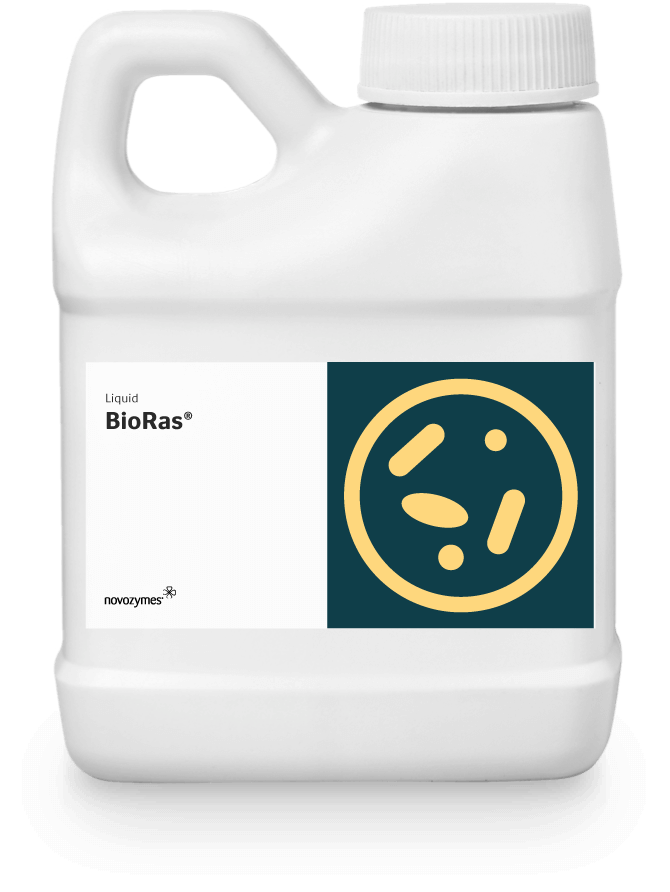 BioRas® TAN
BioRas® TAN helps ensure your recirculating aquaculture system's biofilter is ready when planned and moves more rapidly to target biomass and feed-rate. That gives you more flexibility and acceleration of new biomedia startup and can cut restart-related downtime after disinfection by up to 33%.
Contact