Welcome to a
new world of
clean
Novozymes Pristine® is a ground-breaking technology that liberates trapped body grime from laundry and offers a new baseline of cleaning.
How to capture the post-pandemic laundry market COVID-19
This article summarizes a webinar, "How is COVID-19 impacting the laundry business", given by Novozymes on May 20, 2020. Click here to view the video.
As the economy evolves in response to COVID-19, Novozymes has been hard at work identifying opportunities to strengthen your laundry business. Our goal is to help you act on emerging trends so you can come out of this crisis with the upper hand.
Novozymes' research has uncovered three key trends as safety becomes shoppers' primary concern: While these trends pose problems for consumer goods manufacturers, we see them as emerging opportunities for growth.
The key, however, is to adapt quickly. In this article, we'll look at exactly how you can take advantage of each trend and leverage them to stay ahead of the curve.
Three key trends and how to take advantage of them
Consumers are demanding greater ingredient transparency from their products.

E-commerce channels are straining as consumers shift to shopping online.

Supply chains are weakening due to a sudden increase in demand and transportation challenges.
Consumers are demanding greater ingredient transparency
COVID-19 is pushing consumers to clean their surroundings more frequently, while shelter-in-place orders are increasing their exposure to home cleaning products. As a result, consumers are increasingly demanding products that use natural ingredients.
In simple terms, there is a rapidly growing demand for products that disinfect without harsh chemicals.
Fortunately, there's an excellent way to bridge this gap: enzymes. They're both all-natural and tough on soil, providing an environmentally friendly alternative that checks all the boxes for this new consumer mindset.
Novozymes is well-versed in this field and can help your business communicate the value of natural ingredients to your consumers persuasively. Contact your Novozymes account manger to find out how our recent study can help increase your sales.
E-commerce channels are straining
The pandemic is also driving shoppers to buy laundry products online due to fear of contracting COVID-19 at physical locations. But as attention shifts to online retail, many companies are realizing they haven't optimized their internet presence.
Now is the time to take a closer look at your e-commerce strategy. Use these three tips to make sure you're online-ready.
First, update your search engine optimization (SEO), social media channels and other digital media assets.
Novozymes has uncovered effective strategies for driving online laundry detergent sales and is eager to share them with you. Don't hesitate to reach out for help with content creation, channel optimization and other support services that amplify your digital outlets.
Next, analyze your product presentation strategy, which is drastically different online versus in-store.
In-store packaging relies on volume to win the consumers' attention, which is why laundry aisles are filled with chunky bottles. But online, every package looks the same, so consumers base their buying preferences on concentration.
Enzymes, which require less formula volume than traditional detergent products, are built for the online market. Our enzyme solutions enable you to offer higher concentrations while simultaneously reducing package size. As a bonus, this also cuts down on shipping costs – a major selling point for online shoppers.
Finally, beware of leakage. Products that arrive open or broken leave a poor impression in your customers' minds. Optimize your packaging for shipping friendliness to bypass this problem.
Supply chains are stressed
With traditional transportation routes in flux, it's no surprise that many companies are having a hard time with their supply chains. In particular, brands that rely on surfactants, a popular compound found in soaps, surface cleaners and detergents, have experienced high volatility with their suppliers.
This uncertainty makes it an opportune time to consider reformulating your products. For example, enzymes are an excellent replacement for surfactants and experience significantly lower supplier volatility. Note: We can help you with reformulation. Our cutting-edge technology cuts down on development time by using advanced modeling strategies that don't need to be tested in the lab.
Additionally, consider sourcing raw materials locally. This substantially reduces your supply chain's volatility risk as you will no longer have to worry about international transportation. Bottom line: Move towards sustainable solutions with reliable supplies.
A new horizon
COVID-19 may have turned the economy upside down, but it's also creating opportunities to capture a new market.
The overarching takeaway for each of these emerging trends is that natural laundry products are the way of the future. Out of all the ingredients on the market, enzymes are the best way to capitalize on this.
If you're ready to reposition for the post-COVID world, contact us and we'll work with you on everything you need to get consumers raving about your brand.
Questions to challenge your teams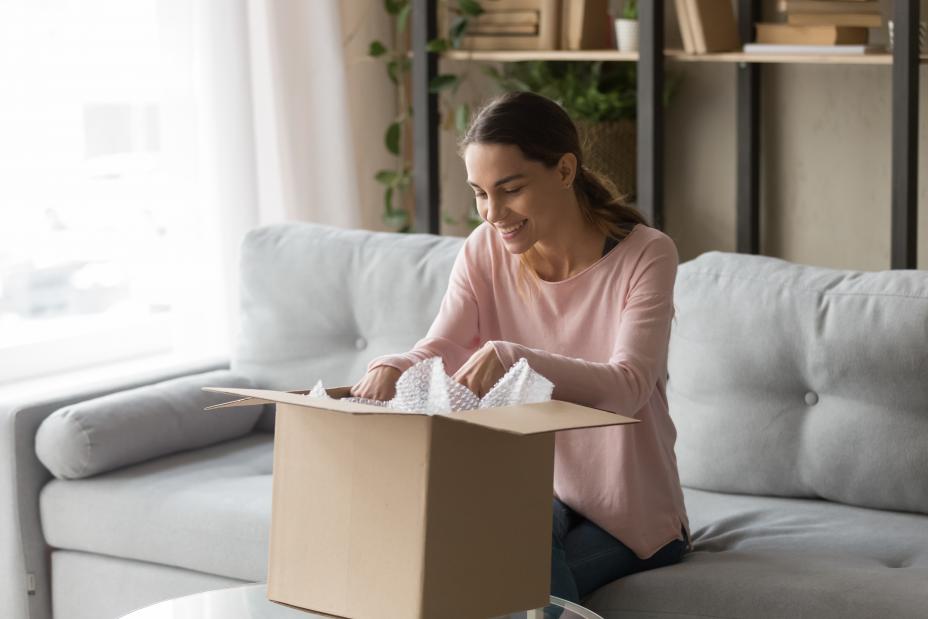 Questions to challenge your teams
Are our ingredients easily online and on our products?

Are there better ways to communicate product benefits to online shoppers?

What is the optimal concentration of our product?

Have we modified packaging to reduce supply chain risk during transportation?

Which ingredients are our sourcing teams struggling with the most today?

Is there a new formulation which can safeguard our supply chain?
Overcoming COVID-19 Challenges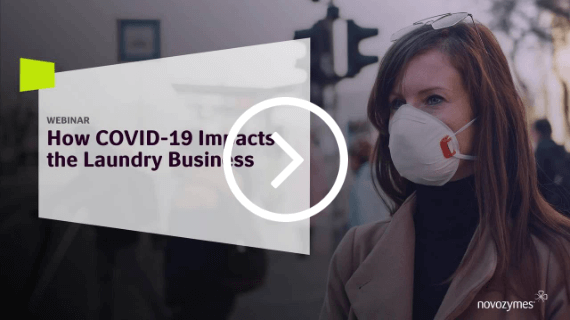 Overcoming COVID-19 Challenges
Dig into market data with experts Rene Garza and Casper Algren in our 30 minute webinar. Topics include:
Consumer demand for even more ingredient transparency

Strained e-commerce channels

Supply-chain stress
Contact