Welcome to a
new world of
clean
Novozymes Pristine® is a ground-breaking technology that liberates trapped body grime from laundry and offers a new baseline of cleaning.
The increasing demand for ingredient transparency in a COVID-19 world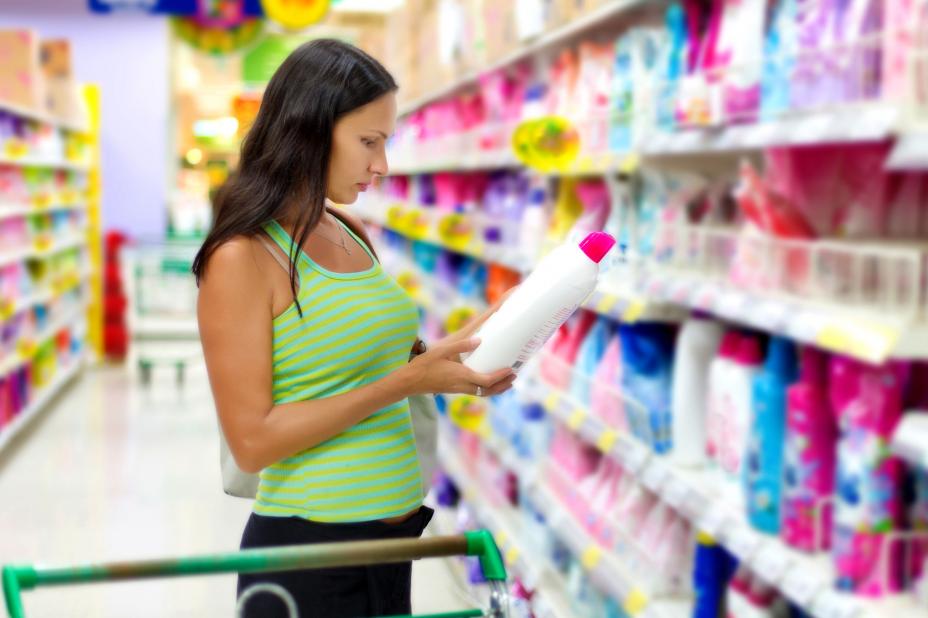 Consumer habits have changed
Over the past several months, the world has undergone drastic changes as we have collectively coped with the effects of COVID-19. Consumer habits have been no exception, particularly regarding cleaning products. A 2020 McKinsey study reported that 63% of Americans are concerned about the safety of their family. Cleaning has become more important than ever for consumers.
An increased desire to "kill and disinfect" when cleaning has stemmed from the fear of getting sick. During the pandemic, consumers have increased their exposure to cleaning products by cleaning more and spending more time in their homes. This has led consumers to become more aware of the ingredients in cleaning products.
Even before the pandemic became a global issue, ingredient awareness was increasing. Mintel reported in 2019 that 23% of consumers worry about the ingredients in their laundry products and 19% of consumers find "natural ingredients" important in laundry detergents. Reports from Euromonitor and Nielsen suggest that awareness of personal and home hygiene will lead to permanent lifestyle changes. Consumers seek out clean and natural detergents to meet their growing hygiene needs.
Consumers are demanding more education
The CDC reported recently that about 1 in 3 adults misuse cleaning chemicals and disinfectants while they are cleaning to protect against COVID-19. In fact, the issue of chemical misuse has become so prevalent during the pandemic era that the NY Times released an article on how to stay safe when cleaning you home. They suggest reading the ingredients on cleaning products to learn more about what chemicals the products contain. Some of the ingredients are notoriously dangerous. This is a large concern for consumers that are just learning how to properly use their cleaning products. Products that contain enzymes, however, don't contain as much of these dangerous chemicals, and consumers can feel safer using them.
Consumers resonate with clean ingredients. They desire to protect their families and the environment from harsh chemicals. According to a Novozymes study, 41% of consumers look up product ingredients while shopping for sustainable laundry detergents. Consumers are educating themselves on what is in their detergents and making a point to find the detergents that contain ingredients they recognize and trust the most.
Enzymes support clean detergents
Consumer demand for clean detergents is growing, and with it, the need for natural but effective detergents. Enzymes offer a deep clean alternative to less desired disinfectants and harsh chemicals. They can help remove soils that cling to pathogens from clothes, easing the fear of both chemicals and disease-causing agents. Consumers can see enzymes on a detergent label and feel confident that the product is clean and effective.
Novozymes is prepared to meet these growing demands and is ready to work with you to help your brand meet them as well. Reach out to a Novozymes representative today to learn more about how you can use the power of enzymes in your products.
If you would like to find more insights about the impact COVID-19 is having on the cleaning industry, watch our webinar below.
Overcoming COVID-19 Challenges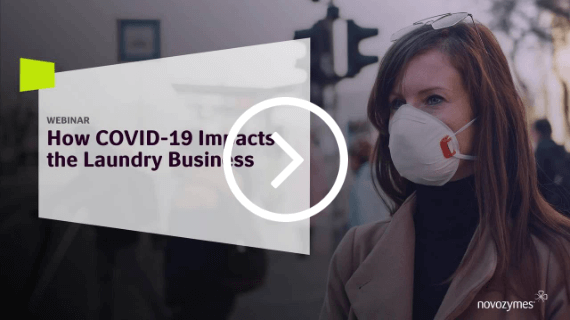 Overcoming COVID-19 Challenges
Dig into market data with experts Rene Garza and Casper Algren in our 30 minute webinar. Topics include:
Consumer demand for even more ingredient transparency

Strained e-commerce channels

Supply chain stress
Contact