Taking a closer look at the importance of enzyme usage

Medical cleaning study
Does the amount of enzyme contained within a medical cleaning detergent really matter when it comes to cleaning performance? Or, for that matter, do you need enzymes at all?
Given the human and financial impact of not meeting today's guidelines, we thought these were questions worth asking. So, we performed a study to evaluate the impact of using enzymes under various dosages to better understand how these molecules can impact cleaning performance.
As it turned out, the results weren't just quantifiable – you could see them with your own eyes.
Novozymes estimates that delays to medical reprocessing cost $100M and 43,000 hours annually in the US alone.
Learn more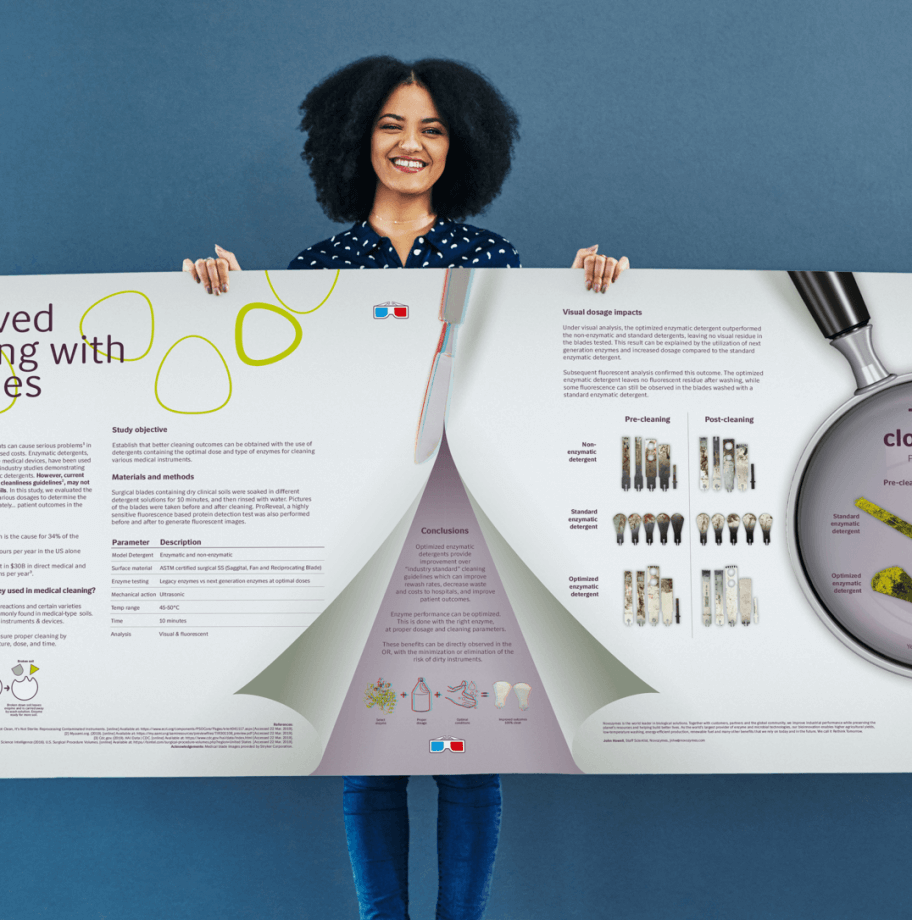 Learn more
Download our poster for a more in-depth (and high resolution) look into the study.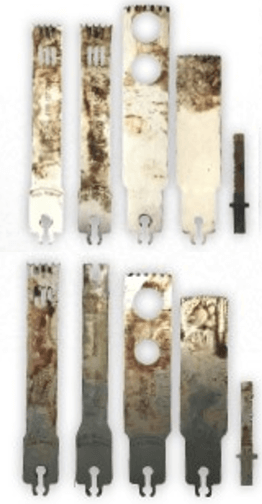 The problems posed by dirty medical devices
Before we jump into the results, though, let's start with the day-to-day, practical impacts of medical device cleaning. Inadequate cleaning before sterilization is the cause for 34% of the delays in operating rooms related to instruments. Based on internal calculations, these delays cost $100M and 43,000 hours annually in the US alone[1]. Inadequate cleaning consistently makes the top 10 list as a top patient safety hazard by the Emergency Care Research Institute [2].
Now for the more serious figures: Hospital Acquired Infections cause 98,000 deaths per year.[3] We have to wonder how much of this could be attributed to poor device cleaning. They also result in $28B annually in direct medical and insurance costs in the US[4].
Evaluating detergent effectiveness
To carry out the study, we first obtained surgical blades soiled with clinical residue, and photographed both sides of each blade to document this soiling. The blades were then soaked in different detergent solutions for 10 minutes, followed by a rinse. Photographs were taken post cleaning to visually document the removal of soil. But in addition to photo-documentation, a highly sensitive fluorescence-based protein detection test, known as the ProReveal test, was used to quantify residual soil and generate additional before-and-after images.
The results clearly demonstrated that cleaning clinically-soiled blades with an optimized enzymatic detergent improves cleaning outcomes compared to those cleaned with standard enzymatic detergents.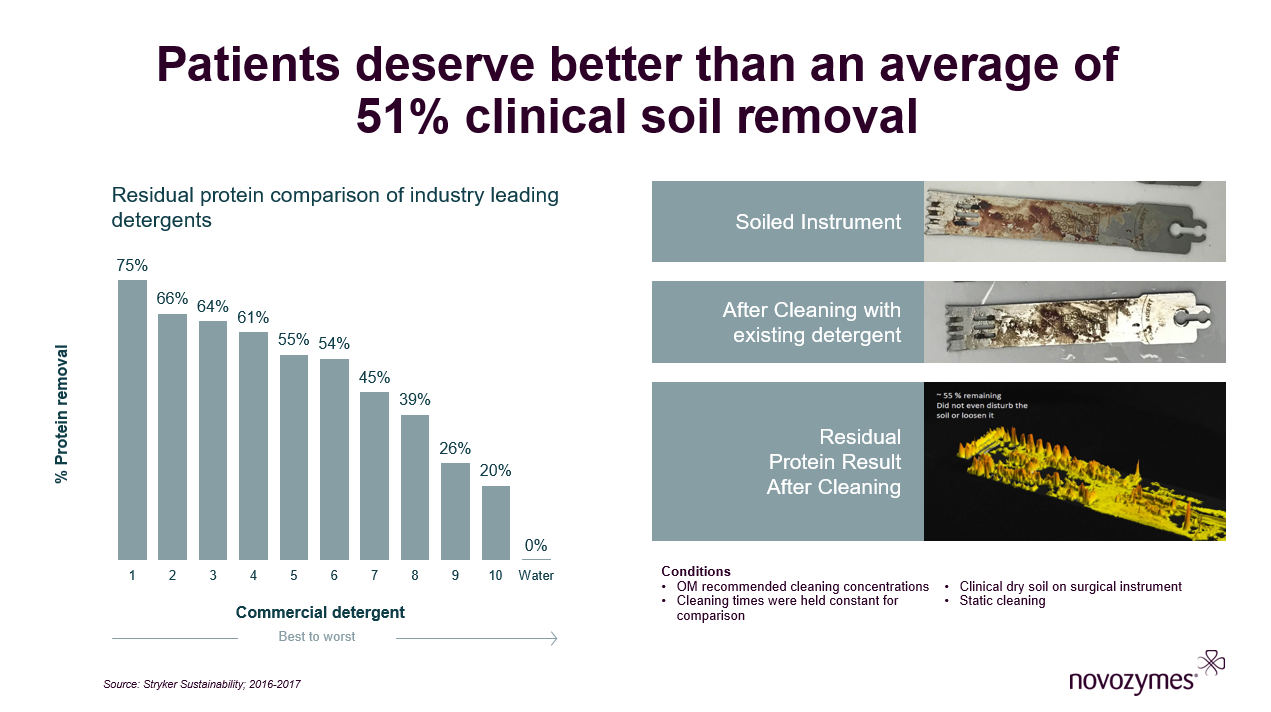 The results
The results
Using the right enzymes at the proper dosage and cleaning parameters, healthcare facilities that reprocess medical devices can improve the cleanliness of their instruments — especially in comparison to non-enzymatic detergents, or those that are not optimized. This could improve rewash rates, and also decrease waste and cost to hospitals.
But most important, moving beyond the "industry standard" cleaning guidelines and into a standard set by optimized enzymatic detergents could improve patient outcomes.
Contact