Revolutionary endoscope cleaning solution
Revolutionary endoscope cleaning solution
Introducing Everis™ Next
Customers, hospitals and clinics, are under pressure
The global endoscopy market is forecast to grow at up to 9% CAGR towards 2025. A growing global geriatric population, high prevalence of gastrointestinal diseases, rising technological advancements along with increasing health expenditure in developing countries are the key factors contributing to the market growth. At the same time, contaminated multi-use endoscopes are the single medical device type leading to most healthcare-associated infections (HAIs) – and many endoscopes are still dirty after cleaning even if reprocessing guidelines have been followed. Manufacturers of single-use endoscopes thrive on this and claim to eliminate the risks of HAIs related to endoscopes, and the market is projected to grow at up to 27% CAGR towards 2025. This projected growth reflects a strong need for improved cleaning of multi-use endoscopes. After all, proper cleaning is a prerequisite for effective disinfection.
Novozymes is proud to introduce Everis™ Next which delivers that next level cleaning
Everis™ Next is Novozymes' new enzyme for enhanced endoscope cleaning providing highly relevant and differentiating cleaning power to endoscope detergents. Used endoscopes are contaminated with biological debris, where the complex soil comprises proteins, fats, carbohydrates and DNA.
Novozymes' new enzyme, a phosphodiesterase, directly targets and degrades free, sticky DNA – a substrate never specifically targeted before.
Directly targets and removes DNA
Everis™ Next degrades sticky DNA – a substrate never specifically targeted before. The average detergent on the market today only removes around 50% of soils when tested against real soils.
Saves healthcare professionals time
Improves cleaning performance and reduces time spend for re-cleaning.
Saves money on medical device repair
Everis™ Next saves money on medical device repair (half of the overall cost for keeping endoscopes working).
Help your customers achieve a new level of clean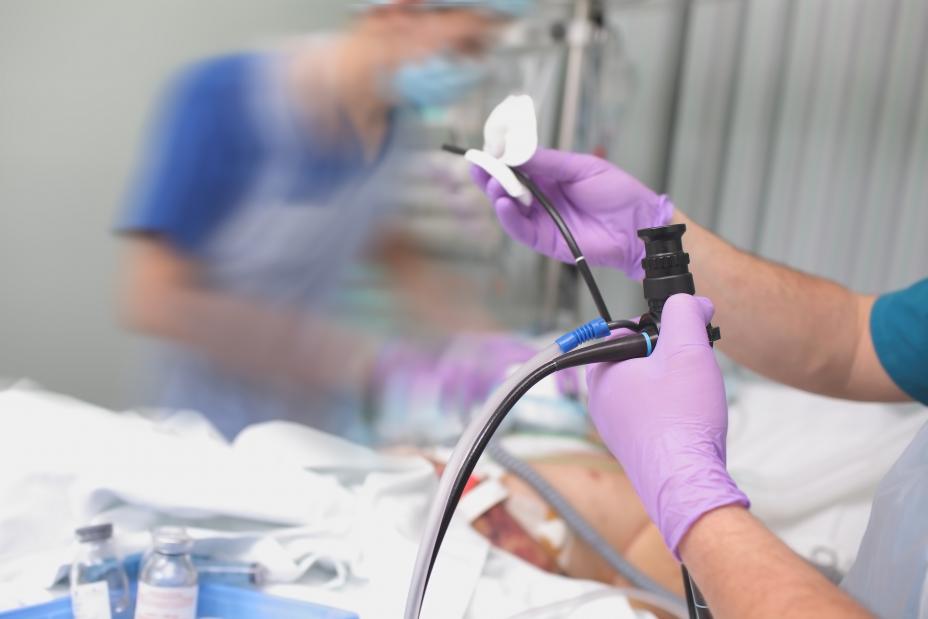 Help your customers achieve a new level of clean
Learn how by removing free DNA soils more effectively than previously possible, Everis™ Next changes the game.
What's not to like?
By formulating detergents with Everis™ Next, detergent manufacturers can offer a step-change in endoscope detergent innovation and endoscope cleaning. This enables hospitals and clinics better protection against endoscope-related HAIs and the unwanted costs and complications. This technology is completely new to the market and exclusive to Novozymes. Let's discuss what business opportunities this can mean for your brand.
Contact