Welcome to a
new world of
clean
Novozymes Pristine® is a ground-breaking technology that liberates trapped body grime from laundry and offers a new baseline of cleaning.
Enzymes – no compromise on
sustainability
Customers care about sustainability
A majority of consumers say they'd change their consumption habits to benefit the environment.
Make your detergent brands more attractive to them, with renewable, biodegradable enzymes.
68%
73% of consumers polled in a recent Nielsen report said that they would definitely or probably change their consumption habits to reduce their impact on the environment. As indicated brands are taking notice: figures from Mintel show that 68% of new product launches between 2015 and 2017 made eco-friendly claims.
70%
70% of consumers prioritize products free from toxic chemicals
In a recent Made Safe survey, 70% of respondents said they prioritize products free of certain toxic chemicals when making product choices. Because renewable, biodegradable enzymes help to break down stains, they can partially replace petrochemical-based surfactants in laundry detergents.
30%
Reduce chemical levels in your detergents
Petrochemical-based surfactants are important to detergent performance because they lower the surface tension of the wash water. That allows the detergent to combine with the water so it can access and break down the stain. Although biosurfactants are available, they're far more expensive than chemical versions, which means compromising on formulation costs.
In our study of the impact of adding a multi-enzyme blend to a detergent with reduced surfactant concentration, we found that under our specific testing conditions, surfactant reductions of up to 30% could be achieved.
"Surfactant reductions of up to 30% with multi-enzyme blends"
Reducing surfactants in your detergents means fewer chemicals circulating in aquatic environments. Partially replacing surfactants with enzymes doesn't mean compromising on cost and can even lead to formulation cost reductions.
Sustainable high performance with enzymes
Going green isn't easy, however. It takes hard data to get an eco-label and reducing chemicals can mean compromising on detergent performance. This may be a reason why some consumers perceive 'natural' products to be less effective. Enzymes are renewable, biodegradable organic catalysts. They help in natural processes such as the breakdown of food in digestion. In detergent formulations, they break down stains into smaller particles, making them easier for the detergent to remove.
"Renewable, biodegradable enzymes work well even at lower temperatures. They break down stains so they're easier for detergents to remove"
Sourced from nature, enzymes are often found in relatively cool environments, which means that they can work well without the heat used in washing machines in many regions. That means enzymes could help you develop detergents with lower levels of chemicals that also allow consumers to cut their energy consumption. All while maintaining the performance consumers demand from their laundry detergent.
Enzymes for sustainable fashion
Enzymes for sustainable fashion
Fast fashion is big news, with media outlets from Vox to the BBC detailing the environmental damage it causes. The scrubbing, pH and temperature levels often involved in stain removal can be hard on fabrics. When every wash makes clothes little more faded, fuzzy and baggy, consumers aren't likely to keep them as long. With the power of enzymes, your detergents can deliver gentler cleaning performance and help consumers break the fast fashion cycle.
Reduce your detergents' carbon footprint
Enzymes are catalysts, which means they can do the same job again and again, unlike many of the chemical ingredients in detergents, which are 'used up' during the wash process. That's why a small amount of enzyme can do the same job as a larger amount of chemicals. Producing and transporting smaller volumes means that enzymes have a smaller carbon footprint than chemicals.
"With a smaller carbon footprint than chemicals, enzymes can deliver CO2 savings in every wash"
We found that adding one of our multi-enzyme blends to a detergent with reduced surfactant concentration led to savings of up to 10g of CO2 per wash. This was based on life cycle analyses estimating the impact on climate when replacing petrochemical-based surfactants (surface-active agents) with enzymes, and under specific testing conditions.
Get your company closer to the UN's goals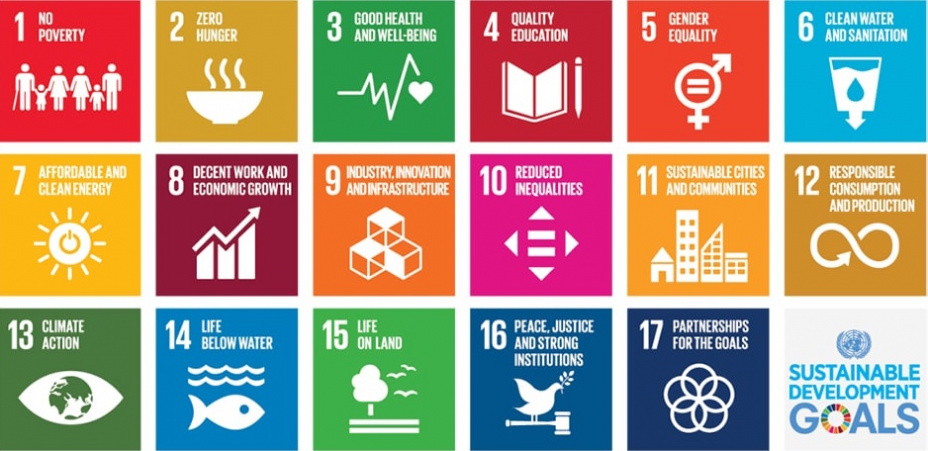 Get your company closer to the UN's goals
P&G's Ambition 2030 Environmental Sustainability Goals and Unilever's Sustainable Living Plan are just two examples of the measurable commitments to sustainability undertaken by the detergency industry. Many of these targets are informed by the 17 goals of the UN 2030 Agenda for Sustainable Development.

By adding enzymes to your formulations, you can get closer to two of those goals. Reducing your detergents' carbon footprint and their levels of chemicals brings you closer to goals 12 and 13: climate action and responsible consumption and production.
Contact