High protein foods and beverages: Trends and opportunities in this growing segment
High protein foods and beverages: Trends and opportunities in this growing segment
As the popularity of protein-enriched food and beverage products continues to rise, brands are tasked with innovating using new, more advanced technologies to keep up with that consumer demand.
Now, particularly in developed markets, we're seeing protein fortification move from niche areas, such as sports nutrition, into the mainstream. This migration is opening opportunities for new product development, especially with regard to whey protein.
The issue? Well, mainstream products not only need to be on-trend – they also need to taste great and be priced affordably. Today, consumers can easily find protein-fortified drinks, but products with high protein represent a challenge in terms of achieving long shelf-life products and taste great.
According to research & consulting firm Frost & Sullivan, whey protein's shift to the mainstream can be attributed largely to three mega trends:
Rising health awareness. Increasingly, people are staying fit and healthy via active lifestyles and more nutritious diets.
Taste preference. In comparison to alternative proteins, whey proteins can be incorporated into foods and beverages without compromising on taste, which is critical for consumers.
Innovation. Product manufacturers urged ingredient manufacturers to provide high quality whey proteins with superior functionalities, helping them to overcome manufacturing challenges.
Additionally, "snacking," as a category, is also contributing to this growth. In their recent global report on sports nutrition, FrieslandCampina Ingredients' found that 67% of consumers now eat on-the-go protein snack bars, and 51% have made a conscious effort to substitute traditional snacks, such as chocolate, for high-protein, low-sugar alternatives.
Now, let's take a closer look at some of the major trends and opportunities within this rapidly evolving food & beverage segment.
Sports drinks break into the mainstream
The global sports nutrition market is poised for exceptional expansion. In September 2019 report, the 3A Consulting Group projected the industry's growth at a CAGR of 11% toward 2023, to reach $26 billion. They predict the demand for whey protein to be in line with that growth as well at 11%.
That gives the players in this industry – including newcomers – good reason to be optimistic. Riding on the heels of the healthy living trend, sports nutrition is the fastest growing consumer health category. Ready-to-drink products are also showing increasing sales volumes.
Meanwhile, products made with whey protein are the fastest and easiest way to get proteins following exercise – proteins which are key to building muscle mass or, for aging consumers, retaining that muscle mass.
And yet, taste persists as an issue. In fact, according to market intelligence firm Mintel:
44% of UK sports nutrition users say they struggle to find products that taste nice
61% of Canadian consumers rate taste as the top attribute to consider in performance and nutrition drinks, while 52% rate flavor.
Clearly, opportunities exist for producers that can deliver more natural products that both look and taste better. This would help bring sports nutrition products more in line with the appeal of mainstream foods and beverages.
Focusing on function
For the functional foods segment – which includes such products as nutrition bars, meal replacers and supplements – protein content is the single most important requirement. And this segment is seeing growth in various countries and regions around the world, according to business research firm Giract.
In China, functional foods is a rapidly growing segment, especially in regards to sports drinks, nutritional beverages and meal replacers. In the Asia-Pacific region as a whole, we see this play out in claims and new product launches, where the percentage of new performance nutrition products featuring a high/added protein claim reached 45% in the 12 months to July 2020, jumping from 19% in July 2016.
In the U.S., sports beverages and nutrition bars are the fast-growing markets. Meanwhile in the E.U., protein supplements, ready to drink beverages, and yogurt bars have that distinction. But while North America is the single largest market for protein ingredients, accounting for nearly half of total consumption, Europe now has the largest end-user market when it comes to whey protein specifically.
Giract also reports that there is strong potential for high-protein foods targeted toward older consumers. To wit: Recent research shows that 10% of consumers aged 55+ are actively increasing the amount of protein in their diets. And, a recent Mintel study also shows that 34% of Brazilian consumers aged 55-64 would be interested in, and willing to pay more for, high-protein food and drink.
What's next for protein ingredients? Game-changing innovations
Dairy protein producers are looking for novel ways to produce better-tasting, less bitter whey protein that is also more heat-stable. One reason why: This allows for a potential increase in the total whey protein hydrolysate they can include in their final formulations.
Such a solution would also enable beverage producers to limit the use of ingredients needed to mask bitterness. And, at the same time, this would help beverage producers develop long shelf-life protein beverages – beverages that have both good taste and a good visual appearance, as well as cleaner label.
Biological solutions are now emerging that enable this very capability.

Can we help you find better ways to deliver high-quality, great tasting whey protein ingredients?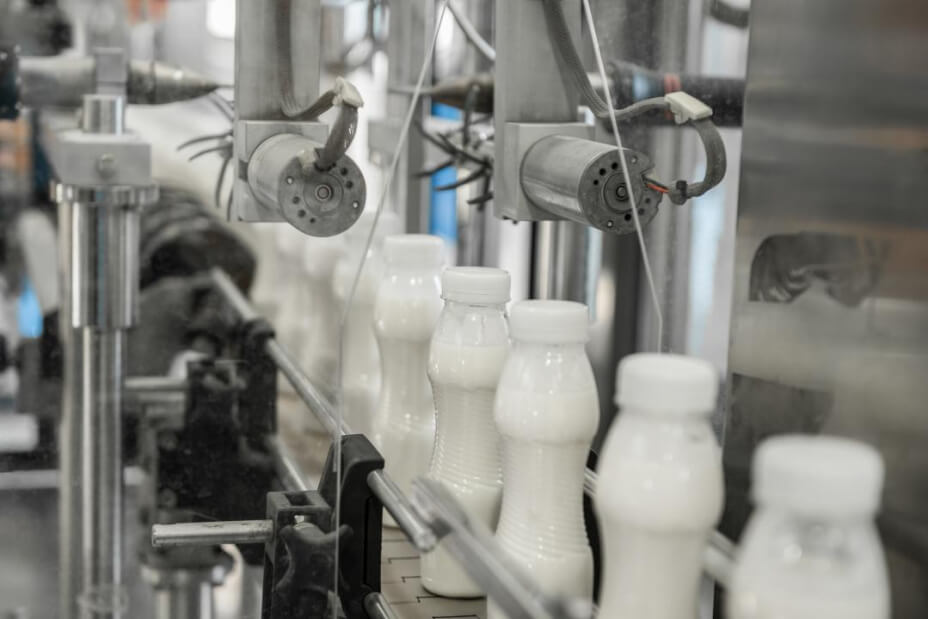 Can we help you find better ways to deliver high-quality, great tasting whey protein ingredients?
Request a meeting with your Novozymes representative today to learn how biological solutions can take your protein ingredients to the next level.
Contact