Welcome to a
new world of
clean
Novozymes Pristine® is a ground-breaking technology that liberates trapped body grime from laundry and offers a new baseline of cleaning.
Rethink manual dishwashing
Rethink manual dishwashing
A market ready to evolve
Compelling consumer insights and enzymatic product formulations present a strong business opportunity for boosting the manual dishwash market in Australia. Differentiate your brand with powerful performance.
Get a sneak-peek into manual dishwash habits of Aussies
Get a sneak-peek into manual dishwash habits of Aussies
Australian consumers have spoken. Hand dishwashing is a long and tedious chore. Give them more control over their time, efforts and priorities by minimizing the pain points and introducing consumer-relevant benefits.
What do Aussies look for in manual dishwash detergent?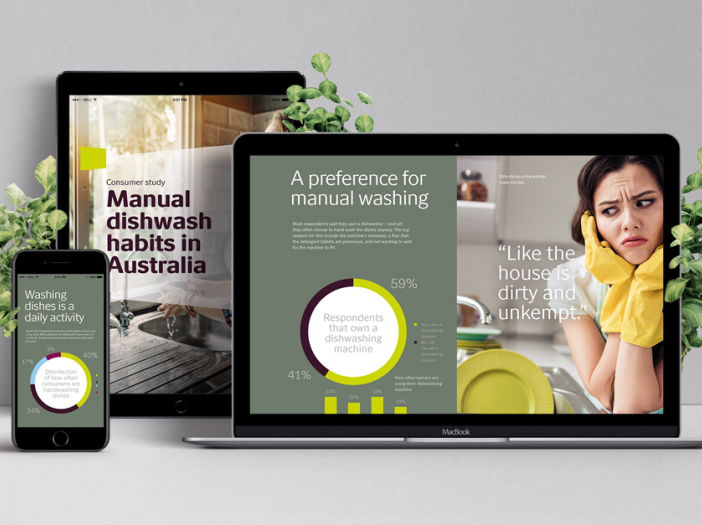 What do Aussies look for in manual dishwash detergent?
Get the results of our new study that explores Australian consumers' habits when it comes to dishwashing.
High-performing dish detergents
With our enzymes in your manual dishwash detergents, you can deliver on the performance benefit claims that consumers most care about — from powerful, fast action to effective deep cleaning. Biodegradable, renewable enzymes can also support more eco-friendly formulations.
Cut scrubbing time
Dishwashing made easier. With an enzymatic dishwashing solution, get better wash results with 50% less effort.
Performance rules
A dishwashing solution so powerful, consumers do not have to use extra additives or time-consuming tricks to battle these complex soils.
Green. Deep clean
A natural, deep cleaning solution to improve performance on stubborn soils and to ensure hygiene for a cleaner, safer home environment.
Test your knowledge on enzymes
Protease and amylase at work
Protease and amylase at work
For fast and efficient removal of stubborn starch and protein-based soils of rich Australian cuisines.
Protein consists of long chains of amino acids that are linked together, while starch molecules are formed of long chains of sugars. That's why mixed protein and starch soils are so stubborn, as in the case of weetbix with milk, a popular Australian breakfast cereal. Amylase enzymes cut starch molecules into tiny sugars, while protease enzymes break protein molecules down into shorter chains of amino acids. That makes it easier for the dishwash detergent to lift off starch and protein soils.

Cost-neutral way to power up your formulation 
Achieve the deep cleaning edge without any additional cost. See for yourself how simple and effective the reformulation exercise can be for your manual dishwash product.
At Novozymes, we are ready to help you move your manual dishwashing solutions forward. Let's talk to explore how we can help you.
Unlock your business opportunity
Optimized product formulations

Cost-neutral/cost-plus options

Product-enabled benefit claims
Watch on-demand webinar
Watch on-demand webinar
Check our free webinar on key Insights on manual dishwash habits and preferences of Australian consumers.
Explore our solutions for manual dishwash
Our enzymatic solutions and formulation technologies translate into consumer benefits that could make your brand future ready. Position your brand strongly with consumer-relevant, powerful claims.
Choose the solution that fits your needs
How are enzymatic manual dishwash detergents different from non-enzymatic ones? 
Enzymatic manual dishwash solutions give you a wider scope of performance-based benefits like getting a better result from less effort, faster cleaning, deep cleaning, gentle on hands, superior performance on protease- and amylase-based food soils of rich Australian cuisines.
What are key performance indicators for manual dishwash solution?
Wash performance, sensorial attributes and formulation stability.
How do you assess product performance?
You can use scrubbing assay with CFT tile for wash performance. You can measure the foam and viscosity to assess sensorial attributes. In addition, the storage stability test can be conducted to ensure enzymes are stable in the formulation.
Does the enzyme bring an additional cost into the formulation? 
Let's work together to power up your formulation, as per your business objective. We have a few good cases of reformulation exercises with a similar cost window of enzyme inclusion. Book a no-obligation meeting with a Novozymes representative.
Does this reformulation work have an impact on the sensorial benefits such as foam quality or duration?
We have proven tests done with the enzymatic formulation that indicate you can achieve the performance edge without losing on basic sensorial attributes such as foam quality, quantity and duration.

Contact