Welcome to a
new world of
clean
Novozymes Pristine® is a ground-breaking technology that liberates trapped body grime from laundry and offers a new baseline of cleaning.
Challenge the status quo with biological detergents
Study highlights opportunity for brands to increase US consumers' willingness to pay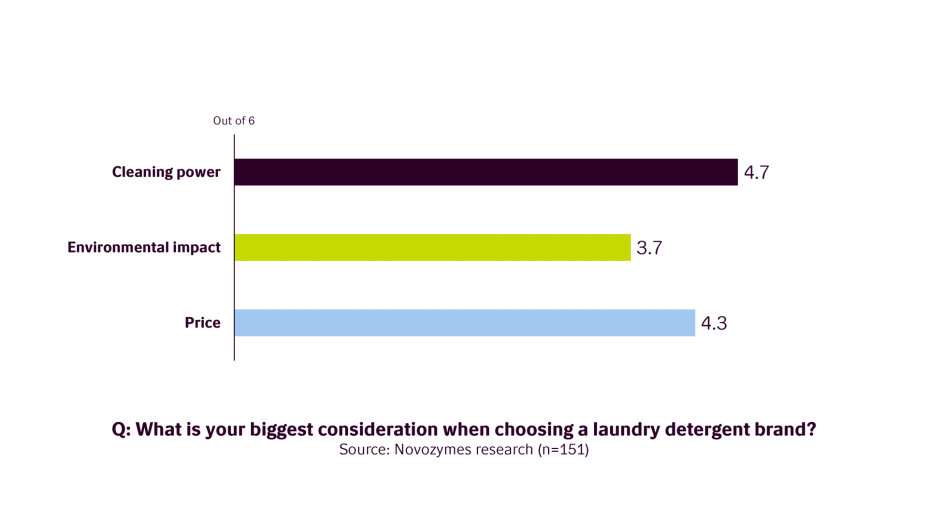 With rising costs of chemical surfactants and polymers being passed onto the market shelves, consumers are rethinking their brand purchases to stretch their household budget. Furthermore, the chemical supply chain constraints seen in 2021 has compounded the brand switches further as national brands struggled to keep the market shelves stocked, leading consumers to purchase private label alternatives.
To maintain and build market share, laundry detergent brands need a critical rethink on their positioning as recent conditions have shown that consumers are not hesitant to switch brands who no longer provide the "value" that they seek.
But what can brands do to reduce costs, grow brand equity, and increase consumers' willingness to pay?
Novozymes conducted a consumer survey with 151 panelists in the US with a focus on understanding these factors. The panelists did 3+ laundry loads per week and were the decision makers in household laundry purchases.
Unsurprisingly, cleaning power and price continue to be the most important attributes when purchasing laundry detergents. However, panelists showed a high degree of eco-guilt when asked whether they will buy a laundry detergent which has a lower carbon footprint.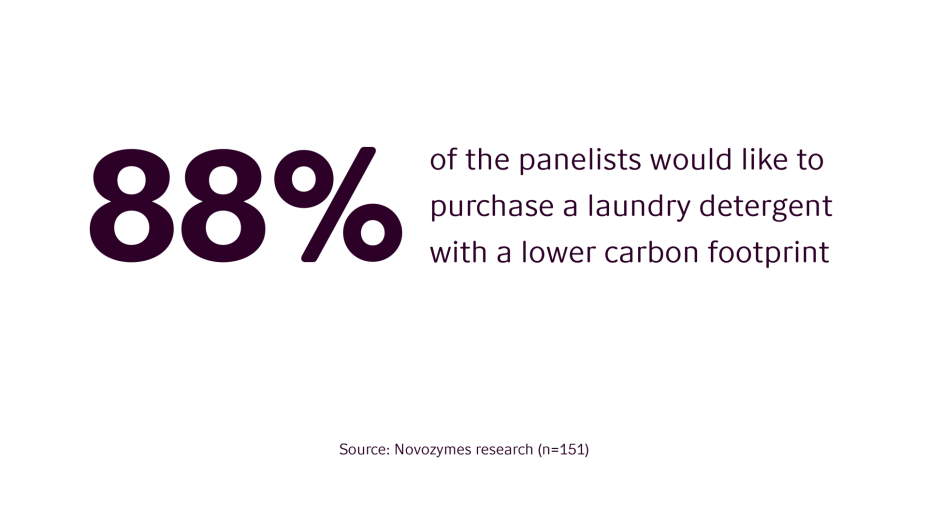 Panelists equated "lower carbon footprint" with better for the environment, climate change, [use] less fossil fuels, green and recycle. However, as stated earlier, this purchase preference is only trigged if the primary attributes of cleaning performance and price are met. This is critical as US brands traditionally, have only focused on either "being powerful" or "being green"—letting go of a critical market opportunity.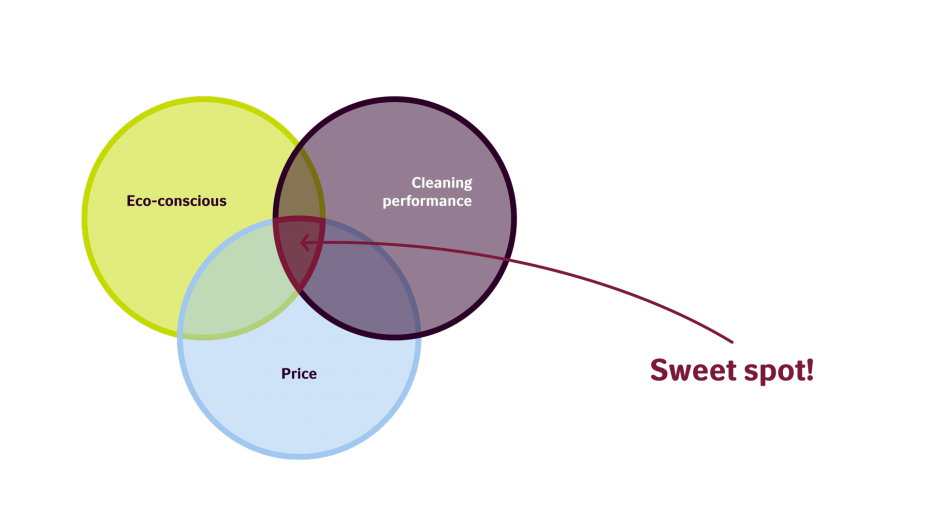 Being in the "sweet spot" can bring increase consumers' willingness to pay
We wanted to test out how a brand can benefit from leveraging the "sweet spot" to capture a higher value from the consumers. Therefore, we conducted a Van Westendorp price sensitivity analysis on a leading North America private label laundry detergent brand—which was refreshed with a "same performance, fewer chemicals" claim.
Results were highly surprising as price-sensitive panelists (refer to earlier data) were open to paying 16.7% more for a private label laundry SKU that incorporated eco-conscious claims alongside existing cleaning performance and value claims.
This is what a biological detergent approach can do for a brand where eco-consciousness, costs and performance are equally considered. With many US consumers relooking at the value that laundry brands are providing, the cost of maintaining the status quo is too great.
So how do we challenge the status quo together?
Reach out to Novozymes to see how we can collaborate to deliver biological detergents and capture value from the US consumer. We look forward to joining you on your journey.
Contact