Welcome to a
new world of
clean
Novozymes Pristine® is a ground-breaking technology that liberates trapped body grime from laundry and offers a new baseline of cleaning.
Licheninases for cereal fiber stains
As consumers choose healthy lifestyles, oats and other high fiber cereals are becoming more popular. Licheninases in your laundry detergent will target the stubborn stains they leave behind.
Licheninases for cereal fiber stains
High-fiber diets are on the rise
In a list of the eight most influential packaged food megatrends for 2018, healthy living came out on top. For most consumers, high-fiber diets are an essential part of a healthy lifestyle. A recent study showed that for 47% of consumers, fiber is the number one ingredient they're looking to add to their diets.
High fiber means tough stains
2.7 x increase in product launches containing oats from 2007 to 2017
Many are turning to traditional sources of cereal fiber such as oats. According to Mintel, global product launches containing oats have almost tripled in the decade between 2007 and 2017. Along with this traditional favorite, wholegrains and ultra-trendy ancient grains including spelt and barley are becoming more and more common. While all this is great news for consumers' well-being, the stubborn stains these high-fiber foods leave behind are a challenge for laundry detergents.
Growth of plant-based alternatives to dairy
It's not just high-fiber foods creating tough stains. Plant-based milks are already an established trend. US sales of alternatives to cow's milk made from oats and other high-fiber foods have already reached $1.8 billion per year. According to Wholefoods, the trend for these plant-based products is set to grow even more in 2020, with ingredients including high-fiber grains being used to mimic the textures of yoghurt and other dairy products. The result will be even more high-fiber stains for consumers to contend with.
How licheninases break down cereal fiber stains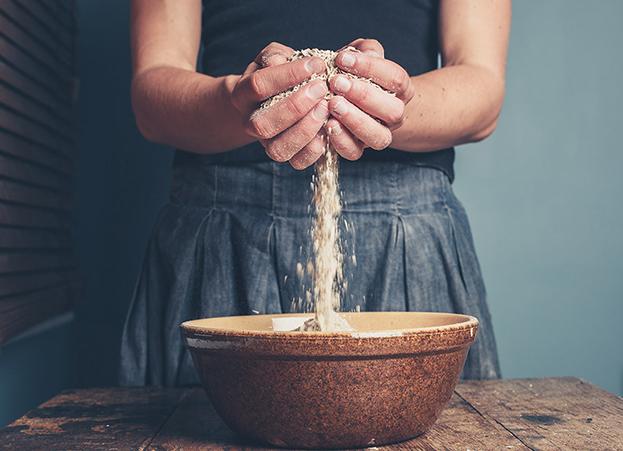 How licheninases break down cereal fiber stains
Cereal fibers are partly composed of a sticky carbohydrate known as beta-glucan.
This is what makes the stains from oats and other cereals so stubborn. It can also spread as a thin layer over the otherwise clean surface of clothes in the wash, giving them a gray appearance. Regular detergents can't break beta-glucan stains down, but licheninase helps eliminate them.
Oatmeal
Starts the day for consumers around the world, whether eaten at home or taken to go.
Dairy substitutes
Along with plant-based milk, dairy-free yogurts and cheeses are becoming popular.
High-fiber grains
Consumers' interest in grains such as oats, barley and spelt is growing.
Ideate with us
Through an ideation workshop, we can help you do more with less and find sustainable solutions to meet your customers' needs.
Our regional specialists will bring the latest market research to guide the development of customer-relevant innovations and services.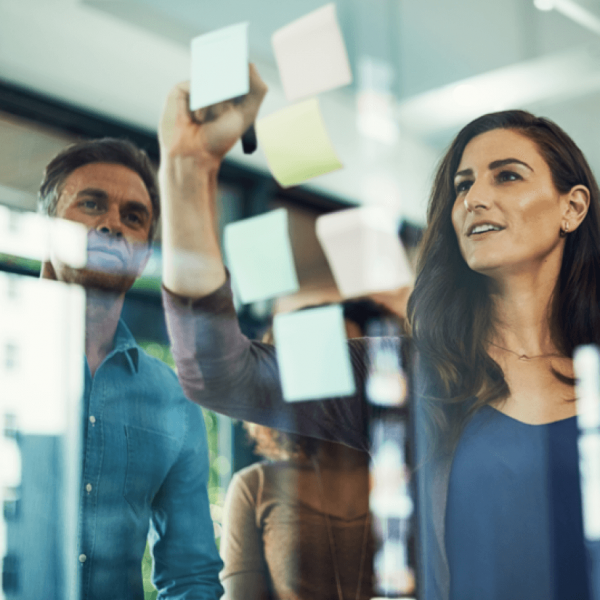 Ideation workshops can help you:
Discover market trends, and how to match products to them

Develop product claims based on consumer research

Increase products' speed to market
Which solution is right for you?
Find the right solution for you in our global portfolio, shown below. To find out more about products available in your region, get in touch with your local Novozymes representative.
Performs well in cold washes
Stable in presence of strong chelators
Stable in water-rich formulations
Stable in high pH formulations
Stability for multi-enzyme detergents
Built-in boron-free stabilizer
Designed for tough conditions
Performs well in cold washes
Stable in presence of strong chelators
Stable in water-rich formulations
Stable in high pH formulations
Stability for multi-enzyme detergents
Built-in boron-free stabilizer
Designed for tough conditions
Contact