Reduce acrylamide levels in food
Reduce acrylamide levels in food
New regulations are being drafted around the world introducing maximum levels of acrylamide, lower than current benchmark levels, in different types of food products. With Novozymes Acrylaway®, we can help you remove up to 95%.
Regulators are monitoring acrylamide levels for far more food products
Both the EU and the USFDA warn of acrylamide's possible carcinogenic effects, and consumer organizations have made a call for tougher regulations. The USFDA maintains recommendations for the food industry for how to reduce levels of the chemical, but the guidance is non-binding and does not specify a particular maximum level.
That stands in contrast to the EU, where benchmark levels for acrylamide in food products were introduced in 2018. Under that law, food manufacturers – in addition to restaurants – are required to maintain levels below certain benchmarks.
That brings us to the current situation, where regulators are reportedly considering even lower mandatory levels in upcoming legislation.
How Acrylaway® works
How Acrylaway® works
Starchy foods commonly contain reducing sugars and the amino acid asparagine. When heated, they react, and the asparagine is converted through a series of reactions into acrylamide.
Novozymes Acrylaway® is an enzymatic solution that converts asparagine into another common amino acid, aspartic acid. This means the asparagine cannot be converted into acrylamide.
Acrylaway® reduces acrylamide formation in the broadest range of applications by up to 95%. Products treated with Acrylaway® keep their taste and texture, yet don't require any additional ingredients or process changes. This allows you meet the demands of health-conscious consumers and keep up with regulation.
Broadest range of applications
Broadest range of applications
Novozymes' Acrylaway® is particularly robust. It works effectively at the broadest range of applications, offering solutions for baked goods and  breakfast cereals. It also works in plant, fruits and vegetables including potato-based snacks, coffee, and French fries.

With a unique pH and temperature range, award-winning Acrylaway® offers producers the greatest degree of flexibility and consistent results.
Being an enzymatic solution, Acrylaway® does not require any ingredients or process changes and does not impact the eating experience of the final product, e.g. taste and texture.
Find out how to future-proof your products.
Acrylamide reductions of up to 95%
In tests at independent institutes, Acrylaway® significantly reduced acrylamide levels.
It's also been proven not to affect the taste, texture or appearance of final products.
Acrylaway®ensures that you're well beyond compliance, reducing acrylamide formation in the broadest range of applications by up to 95%.
Food product


Breakfast
cereals

Cookies,
biscuits & rusks
Crisp
bread
Crackers
French
fries

Dough and potato-based snacks

Coffee
Processed cereal-based baby foods

Acrylamide reduction

Up to 75%
Up to 90%
Up to 90%
Up to 90%
Up to 50%
Up to 95%
More than 60%
Up to 90%
Explore our enzymes for acrylamide reduction
Experience the benefits of Acrylaway®
Easy to order
Experience the benefits of Acrylaway®
Easy to order
Order in a few clicks and start testing Acrylaway® in your own production to experience all its benefits.
Book a call with our expert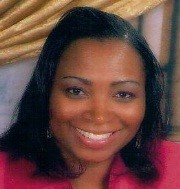 Book a call with our expert
Mrs. Levetta Williams has more than 25 years' experience with Novozymes North America holding roles in in Quality Control, R&D and Technical Service working in several different industries to such as Starch, Fuel, Biomass and Food. Currently, Levetta works as Scientist in Technical Service, supporting our distributor across HHC, Food and Beverage businesses in Consumer BioSolutions providing innovation and application support using enzyme technology.
Contact