Together, we can change baked goods for good

Together, we can change baked goods for good
A growing number of consumers are looking for health claims or check the nutrition label of their foods. There's no doubt that consumers want to eat more healthily. But how can we help them get there? How can we make baked goods that are more nutritious, but also just as delicious as consumers expect them to be?
Naturally healthy
Consumers everywhere are looking for baked goods containing healthier ingredients and raw materials like whole grains, Ancient Grains and natural fibers.
Nutritionally balanced
Reduced sugar, reduced salt, increased fiber and fat-free products are becoming increasingly popular to consumers.
Proactive health
Thanks to the digital revolution, consumers everywhere are more educated and aware of their health than ever before.


Through the Novozymes Healthy Baking Initiative, we're exploring and commercializing the next generation of baked goods with healthier nutritional profiles together with customers and partners. We do so to support healthier populations and growing bakery businesses around the world.
Bridge the gap with appealing high-fiber bread
Consumers are focusing more on healthy eating habits as most people are not getting enough fiber. Bread is a great way to get more fiber, but fiber also tends to make bread denser and drier. How can you bake an appealing, soft, high-fiber bread that stays fresh for longer and reduce your need for emulsifiers at the same time?
Valena® Fiber EE G is a multi-enzyme blend that improves sensory appeal of high-fiber bread. The solution increases volume and improves the crumb to deliver more softness, moistness and freshness. So that consumers can get healthier, satiating and satisfying bread.​
With Valena® Fiber EE G you can increase your fiber content and improve your Nutri-Score or grams of fiber per serving. You can even achieve a high-fiber claim, no matter where you are!
Using Valena® Fiber EE G also means you can reduce or eliminate your use of emulsifiers altogether. The solution works on various types of fiber, giving you the flexibility to choose the fiber that's convenient for you.
Bake high-protein bread by unlocking the appeal of pulses
Consumers want healthy, protein- and fiber-rich breads. But they also demand breads that look appealing and deliver a great eating experience.
The four key benefits of pulses:
• High in protein – As well as having twice the protein content of whole grain cereals, the amino acid profile of pulses is the perfect pairing with wheat. Combining wheat and pulses results in a complete protein.
• High in fiber – Pulses are a great source of soluble and insoluble fiber, both of which are essential to good health. Soluble fiber helps control blood cholesterol and sugar levels. Insoluble fiber helps digestion.
• High in essential nutrients – Pulses are packed full of key minerals and vitamins including iron, potassium, magnesium, zinc, folate, thiamin and niacin.
• More sustainable – Pulses improve the soil's ability to absorb natural CO₂ emissions. Because pulses can fix nitrogen, they also need less fertilizer. Fixing nitrogen makes the soil more fertile, which helps other plants flourish.
Incorporating pulse ingredients in baked goods can lead to challenges with appearance, volume and texture. With Valena® Pulse G you can overcome these challenges to unlock the protein and fiber benefits of pulses. That means consumers get the healthy, appealing baked goods they demand.
Bake wholewheat bread a whole lot better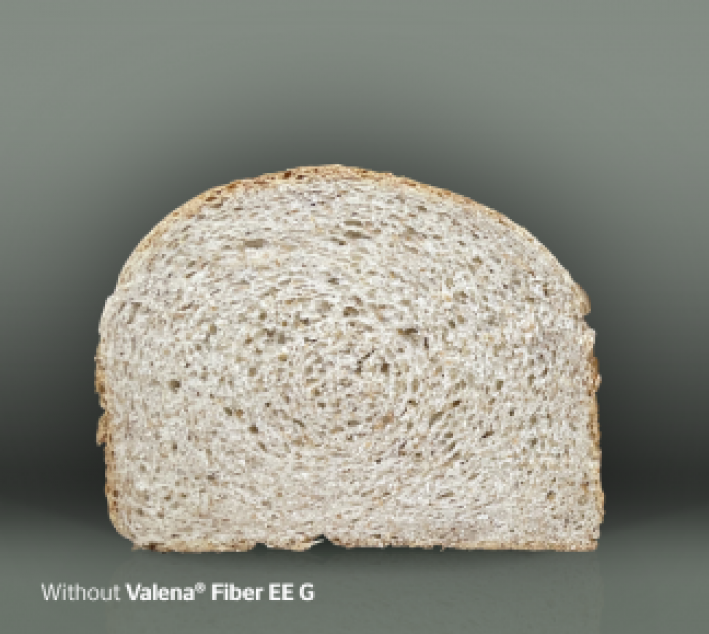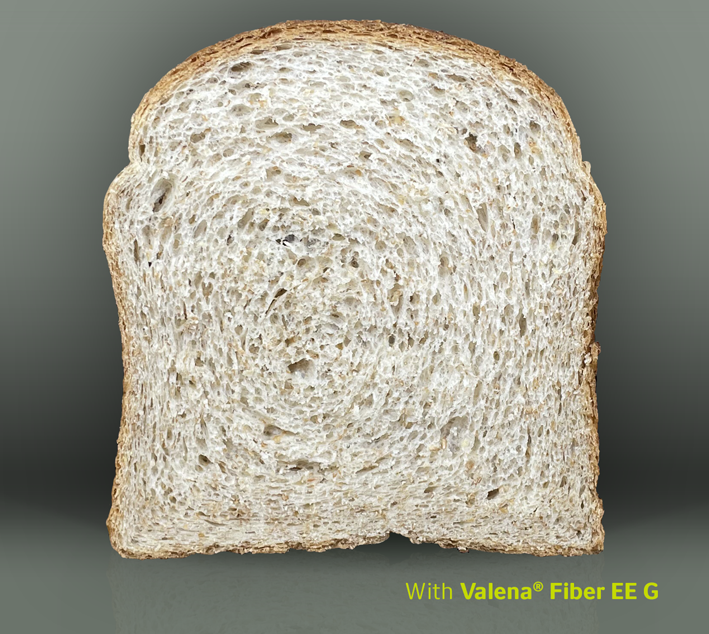 Bake wholewheat bread a whole lot better
Consumers are increasingly opting for wholegrain bread because they are the healthier option. But it can be a challenge to make wholegrain bread because they tend to be denser and stale faster.
With Valena® Wholewheat G you can bake deliciously healthy wholewheat bread that are softer, moister, and stay fresh for longer. Giving baked goods producers compelling claims and the benefits consumers are looking for.